Try My SA Market Place Service: Reading the Markets For The First 2-Weeks Free!
Just $35/month or $300/Year
Some recent Macro and Stock content in my SA Marketplace RTM, first 2 weeks free: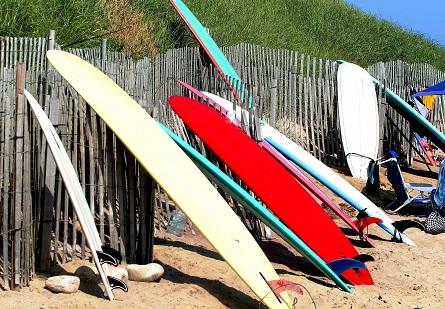 September 25 - Stock mentions: SPY, SHOP, NFLX, AMZN, MU
Michael Kramer and the clients of Mott Capital own NFLX
Macro
Stocks had a strong rebound on September 25 with the S&P 500 rising by about 65 bps to finish the day at 2,985. The market seems to have shrugged off the impeachment inquiry and instead completely turned when President Trump said a trade deal with China could happen sooner than you think. At least, we now know the order of importance, or what the market views as more important at this point.
S&P 500 (SPY)
The level around 2985 has acted been acting as a mild level of support, so now that turns to resistance. You can see by the chart how that is precisely where it stopped rising today.
There is now a downtrend in which the index needs to contend with around 2,995. A break of that downtrend will likely help to push the index back to the highs. A failure at that index likely results in a retest of the August breakout. It is that simple at this point.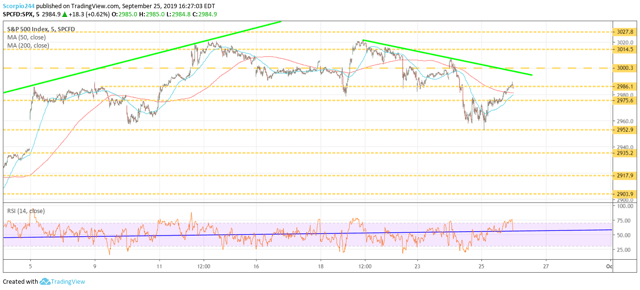 Stocks
Shopify (SHOP)
Shopify had a good day, regaining some of its losses. I continue to think that this stock is in the middle of some momentum unwind if such a thing still even exists. Regardless the stock had a nice bounce today and appears to have formed a double bottom and also broke the downtrend that had been in place since September 6. Now, all it needs to do is get back over $315 to make a push back to $335.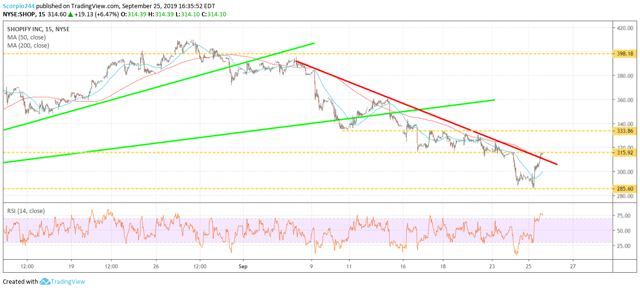 Netflix (NFLX)
Netflix also had a nice bounce today, and it too appears to have broken a downtrend that started on September 18. The stock needs to get back over $273 to consider a bounce back to $284, and perhaps the worst of the decline is behind us.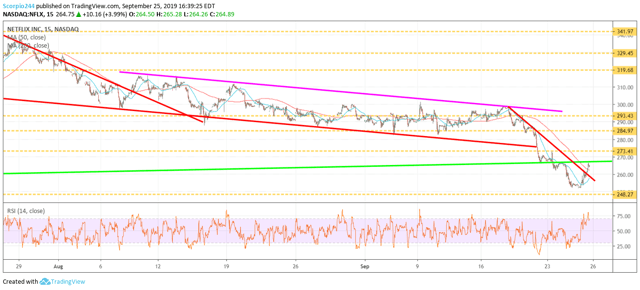 Micron (MU)
Micron will report results tomorrow after the close, and the stock is in a rising wedge, but based on the wedge it seems possible that the stock could rise to around $52 before eventually doing a U-turn lower. But when it comes to earnings, technicals are very hard to rely on, solely.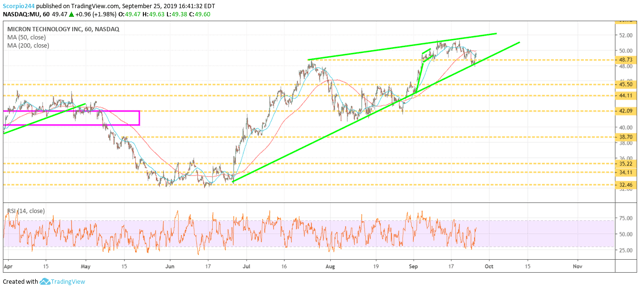 Amazon (AMZN)
Amazon had a nice bounce-back too, but like the others, it still needs to clear a level of resistance at $1775. The stock has been dead since the beginning of August.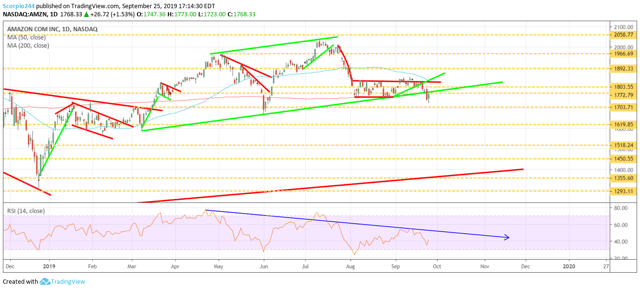 That's going to be it for today. Back at some point tomorrow.
-Mike
Mott Capital Management, LLC is a registered investment adviser. Information presented is for educational purposes only and does not intend to make an offer or solicitation for the sale or purchase of any specific securities, investments, or investment strategies. Investments involve risk and unless otherwise stated, are not guaranteed. Be sure to first consult with a qualified financial adviser and/or tax professional before implementing any strategy discussed herein. Upon request, the advisor will provide a list of all recommendations made during the past twelve months. Past performance is not indicative of future results.