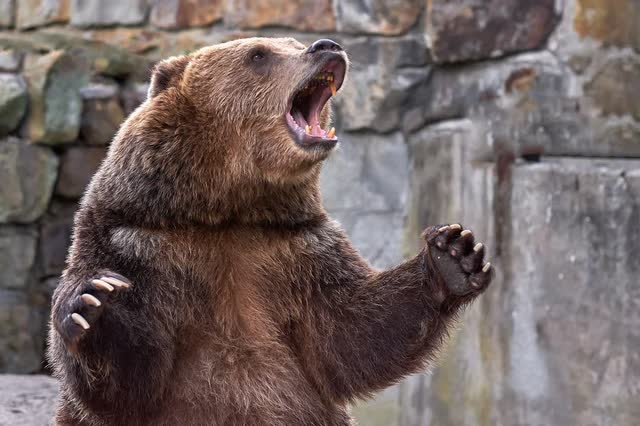 12.9.20
Stocks – AMD, DOCU, ZM, NVDA, SNOW
Macro – SPY,
Mike's Reading The Markets (RTM) Premium Content – NOW WITH A 2 WEEK FREE TRIAL
Stocks fell on the day, with the S&P 500 finishing lower by 82 basis points and the NASDAQ 100 (QQQ) falling by 2.26%. From a news standpoint, there was nothing. From a momentum standpoint, it seems that some of that convexity squeezing in some names popped today, and that led to stocks falling. As call values in options collapse, options dealers need to unwind some of their hedges. Selling begets more selling. So we had some pretty violent moves in the overvalued group of names.
S&P 500 (SPY)
The S&P 500 is now clearly below its uptrend and below support 3680. The trend in the S&P 500 may have shifted, and we will need to be on alert for a further drop. Again, this is not a surprise nor unexpected. The only question is how steep it gets; I could argue for a drop back to around 3,200.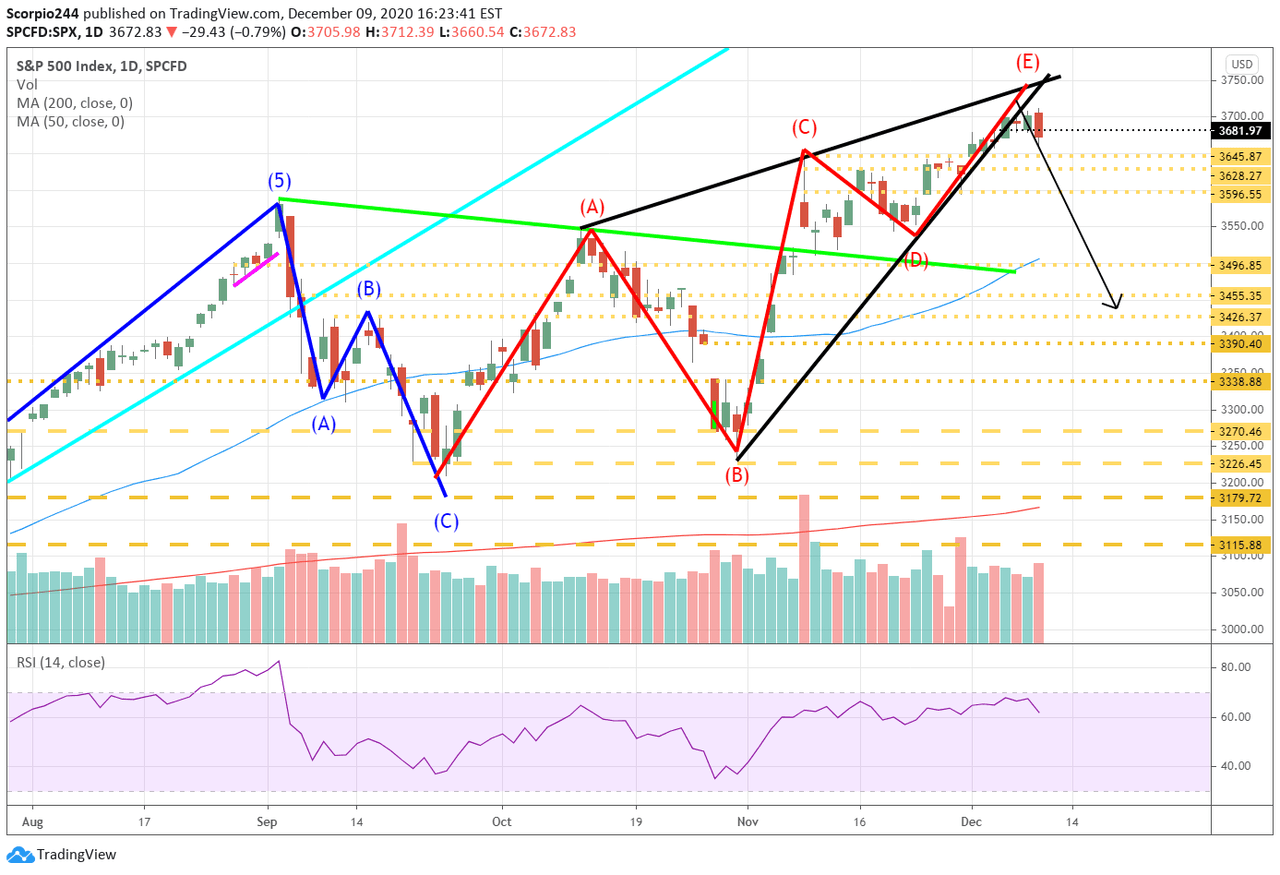 10-Year
Surprisingly yields rose today, with the 10-year edging up around 2 bps to 94 basis points. The trend remains higher for the time, and I expect it to move back over 1%.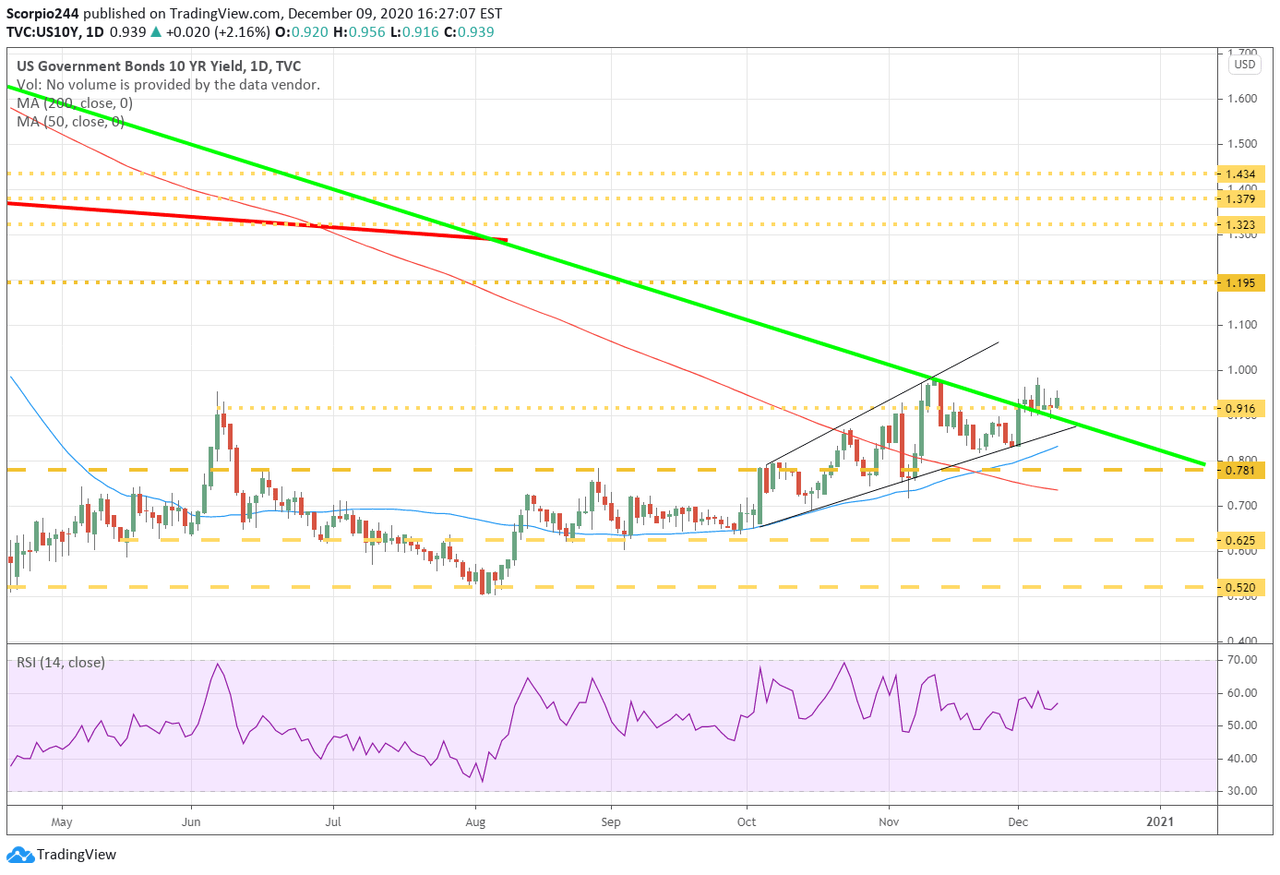 Small-caps still have a long way to go until they catch up to the Nasdaq 100 names. It could be variable, but there is no doubting, a catch-up trade is in place.
Zoom (ZM)
No surprise Zoom was crushed today. The trend is lower, and support at $400 broke early. It is hanging on to support at $386; a break there sends it lower to $367. I still think it goes back to $325.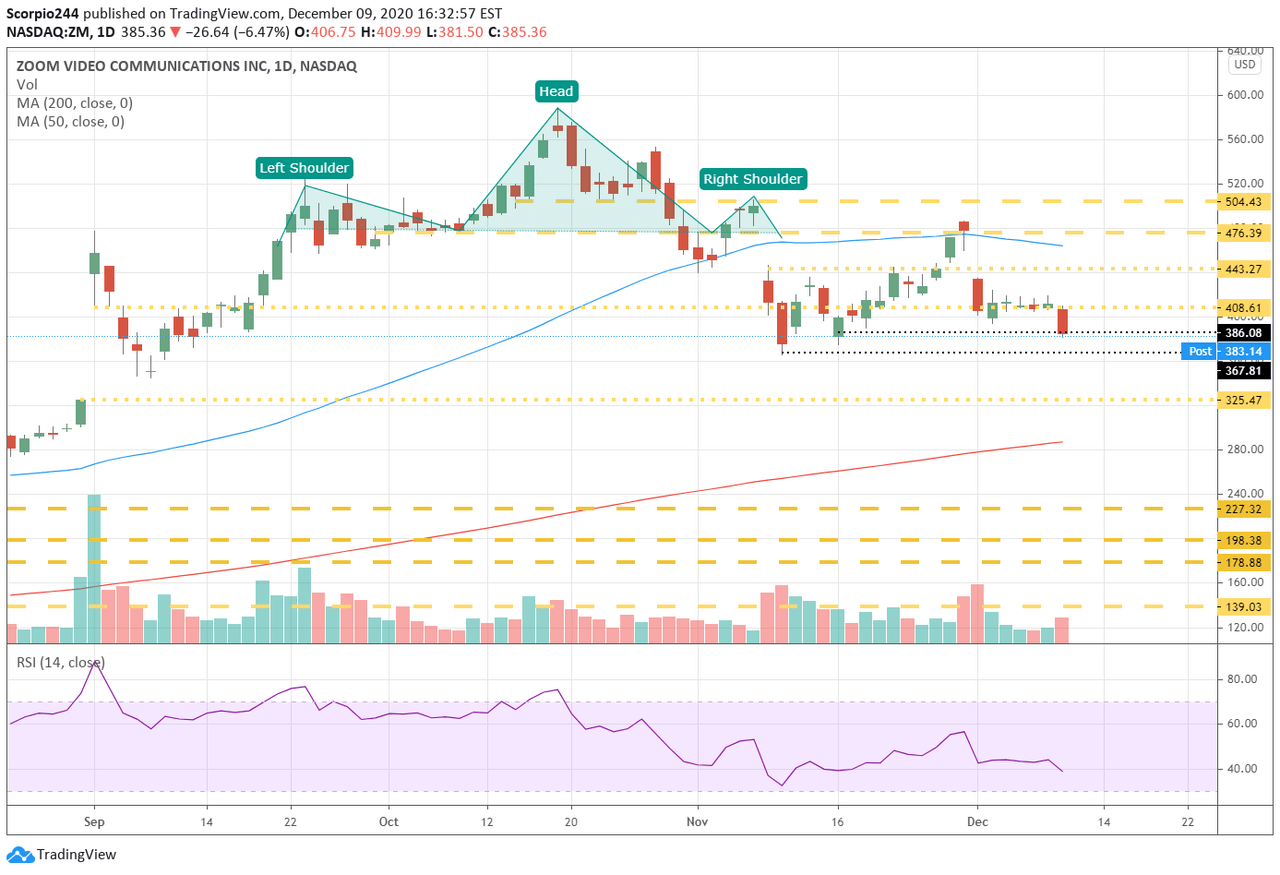 DocuSign (DOCU)
DocuSign had a rough day and managed to find support around its 50-day moving. I don't expect that to last, as it hasn't been anything meaningful in the past. All the trends still point lower.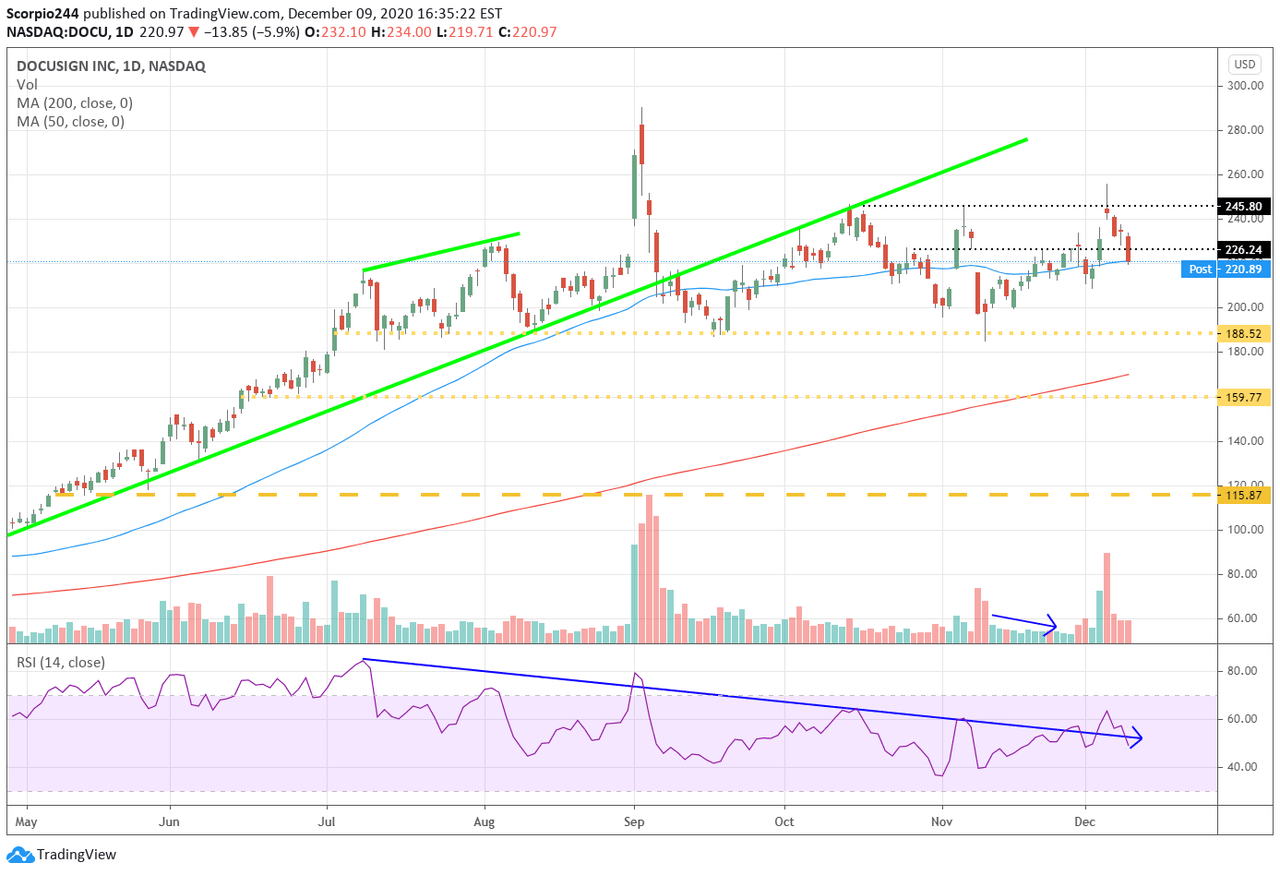 Snowflake (SNOW)
Snowflake was crushed, dropping below support at $375, as that price now becomes resistance. The convexity squeeze is over; lower prices probably lie ahead. (premium content - The Snowflake Convexity Squeeze)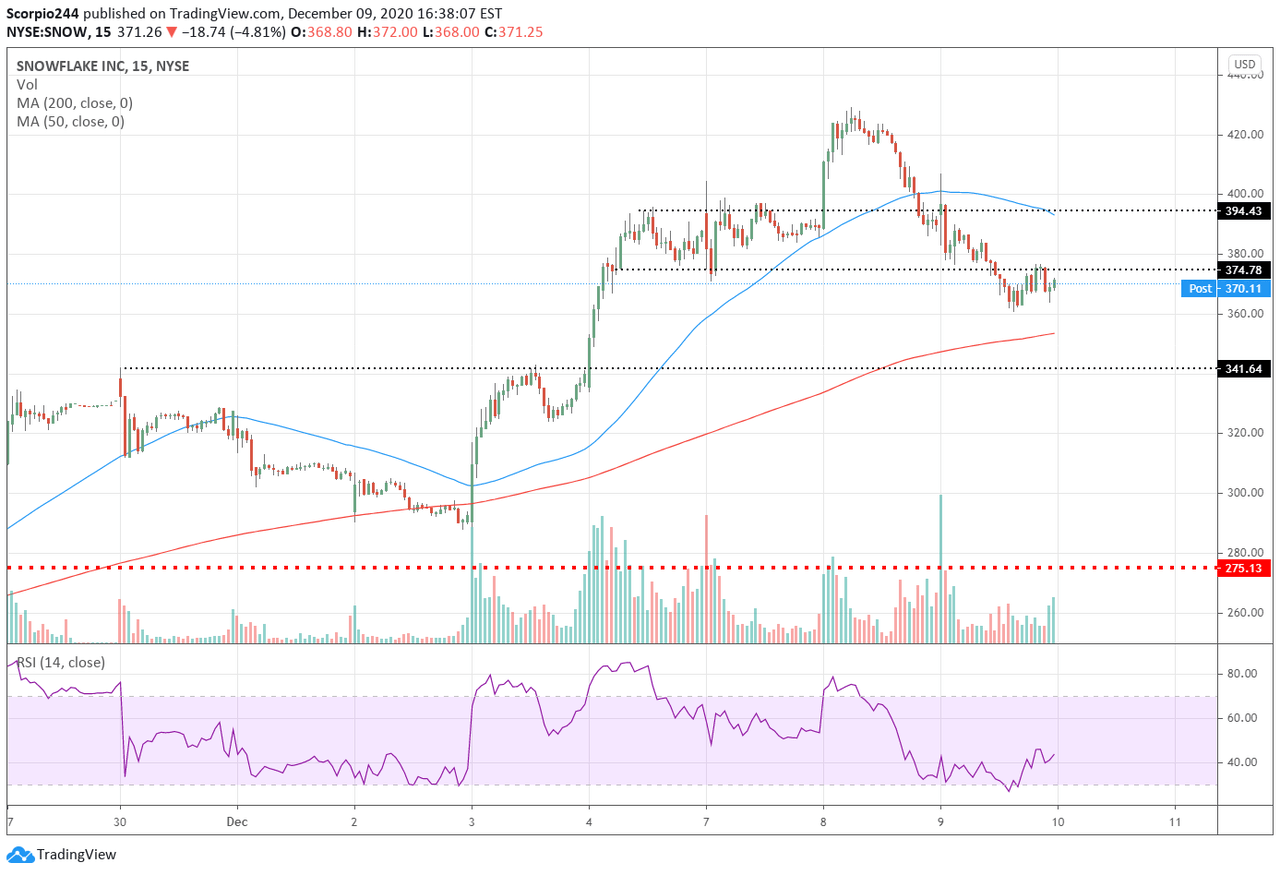 AMD (AMD)
AMD fell below $90 today after failing AGAIN at $94, with the next level of support coming at $87.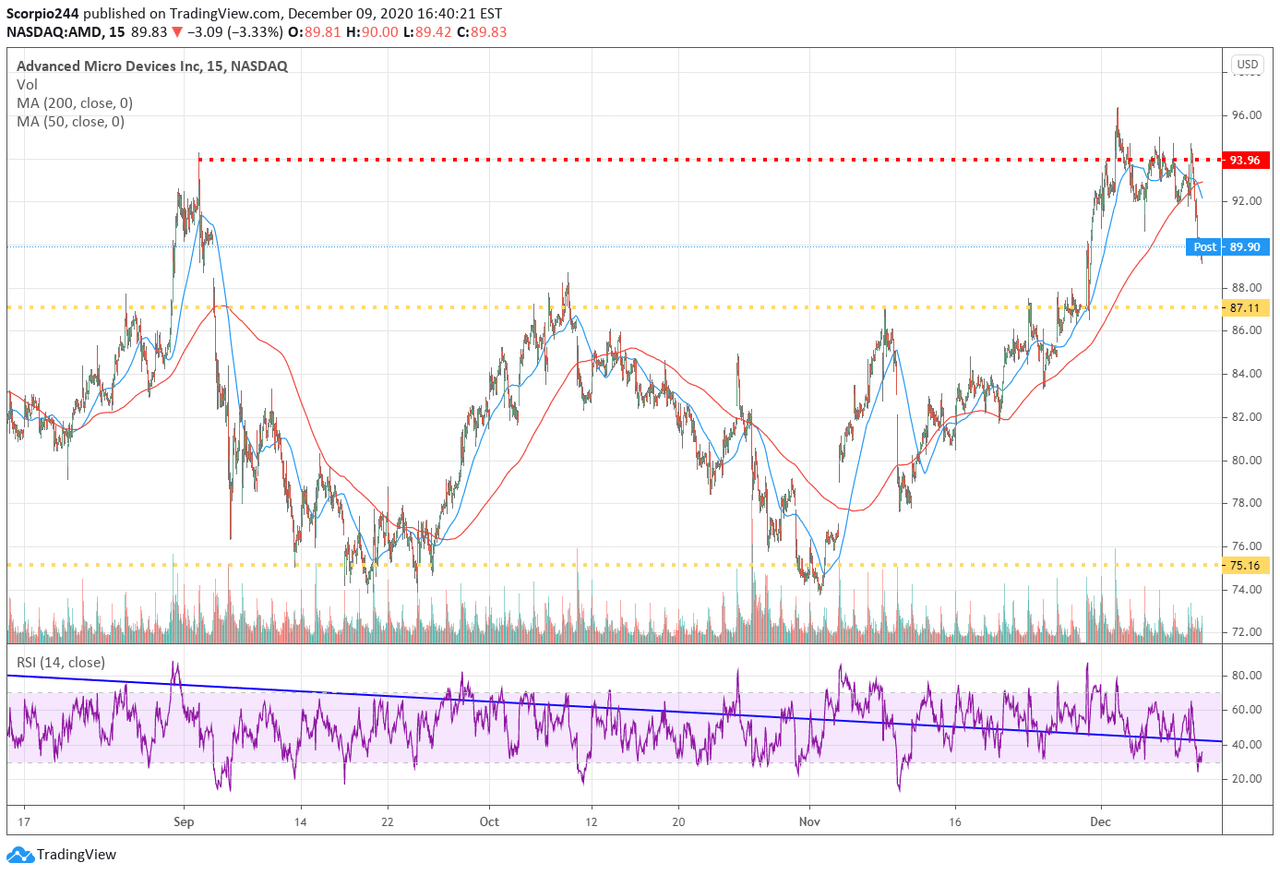 Nvidia (NVDA)
Nvidia fell below the uptrend today, and I think this sets up a drop to around $460 that we have been waiting for.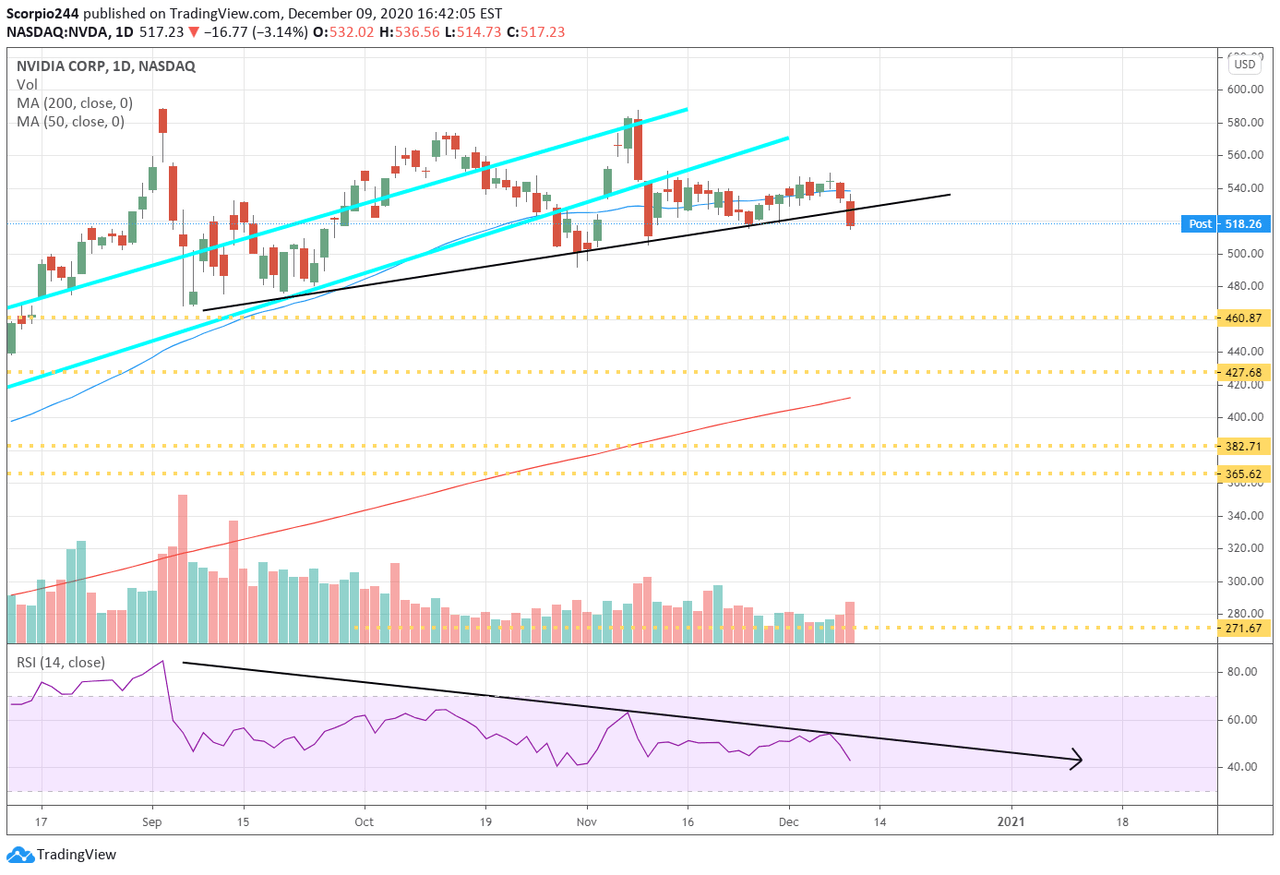 Have a good one!
-Mike
Mott Capital Management, LLC is a registered investment adviser. Information presented is for educational purposes only and does not intend to make an offer or solicitation for the sale or purchase of any specific securities, investments, or investment strategies. Investments involve risk and, unless otherwise stated, are not guaranteed. Be sure to first consult with a qualified financial adviser and/or tax professional before implementing any strategy discussed herein. Upon request, the advisor will provide a list of all recommendations made during the past twelve months. Past performance is not indicative of future results.