1/22/21
STOCKS – ACAD, TSLA, NFLX, FB
MACRO – SPY, VXX
Mike's Reading The Markets (RTM) Premium Content – FREE 2-WEEK TRIAL
MICHAEL KRAMER AND THE CLIENTS OF MOTT CAPITAL OWN ACAD, TSLA
S&P 500 (SPY)
Stocks finished the day lower, with the S&P 500 dropping by around 30 bps, with most of the selling coming the final trading minutes. The index gapped lower, and the algo's successfully filled the gap by day's end, prompting the end of day move lower.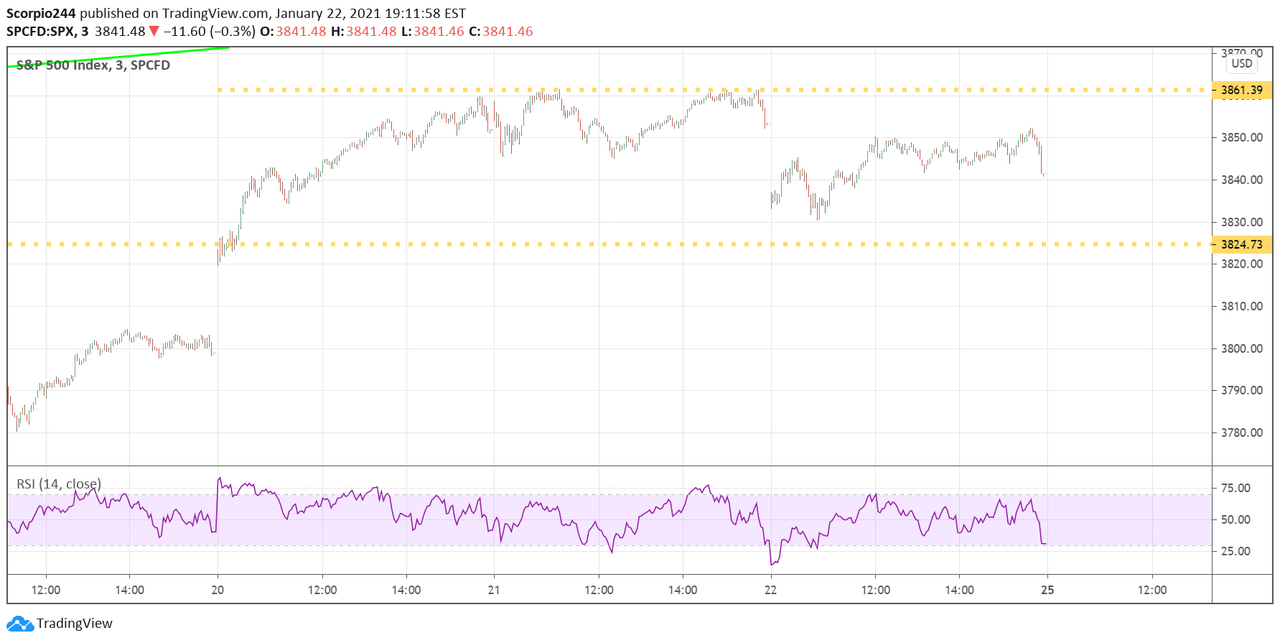 VIX (VXX)
The VIX finished the day higher around 21.9, and to this point, the idea that it is at the bottom of the range continues to hold. It will take a move above 23.5 or so to get the S&P 500 moving lower in a more than 1-2% drop.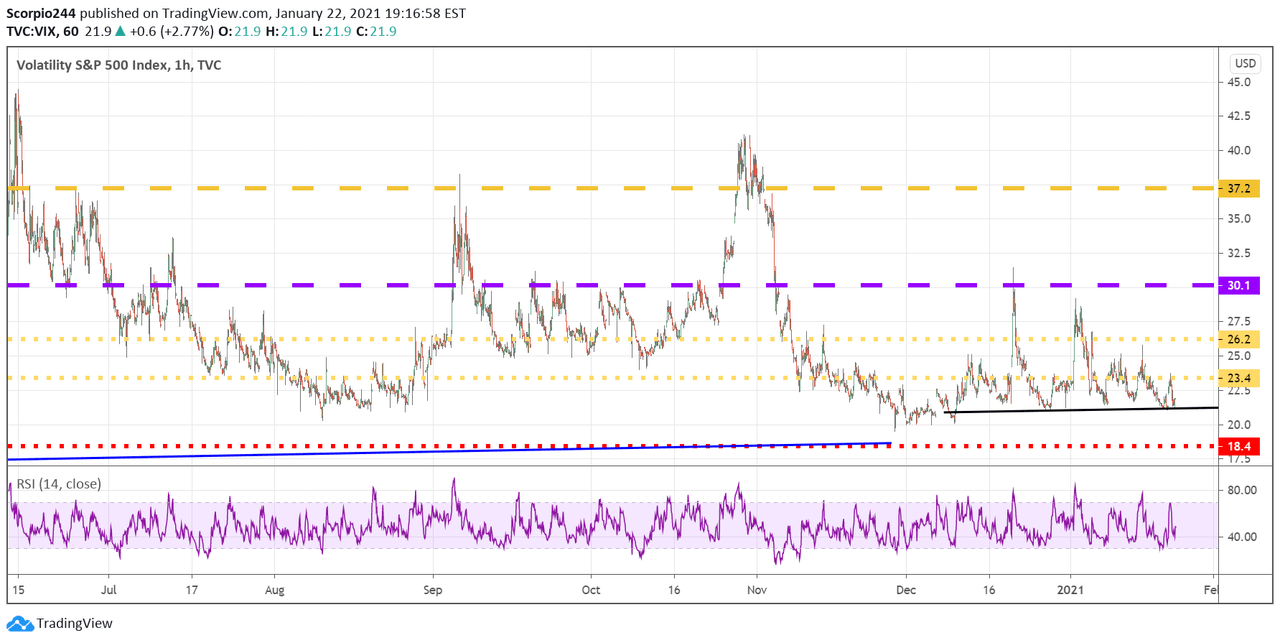 If it is the case that VIX is at the end of the range with nowhere to fall, the S&P 500 is probably capped in this 3850 range for now. It will take a 2-3% drop to elevate the VIX enough to get the S&P 500 beyond the 3850.
Facebook (FB)
Facebook has been able to recover from its drop to $245. But the shares struggled today to get above $276. If the stock can get above $276, it will move up to around $292. I don't think it will get past $276, though. (Should be free to read content - Facebook's Undervalued Stock May Fall Following Quarterly Results)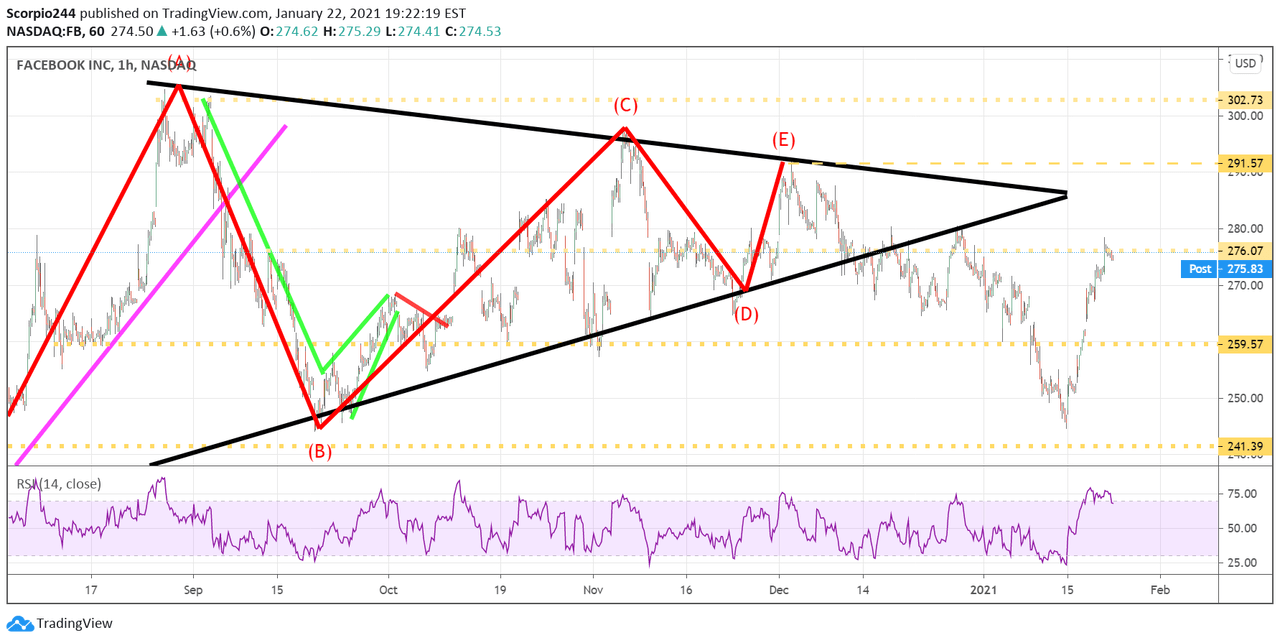 Netflix (NFLX)
Netflix fell back below the $475 level. If the stock drops on Monday, I'm going to have to believe this a failed break out attempt. There is nothing wrong with the earnings; actually, they were great. But the stock is stuck around the $475 level, which may mean something about its future direction. (Premium subscriber content- Analysis: Netflix Delivers Blockbuster Results)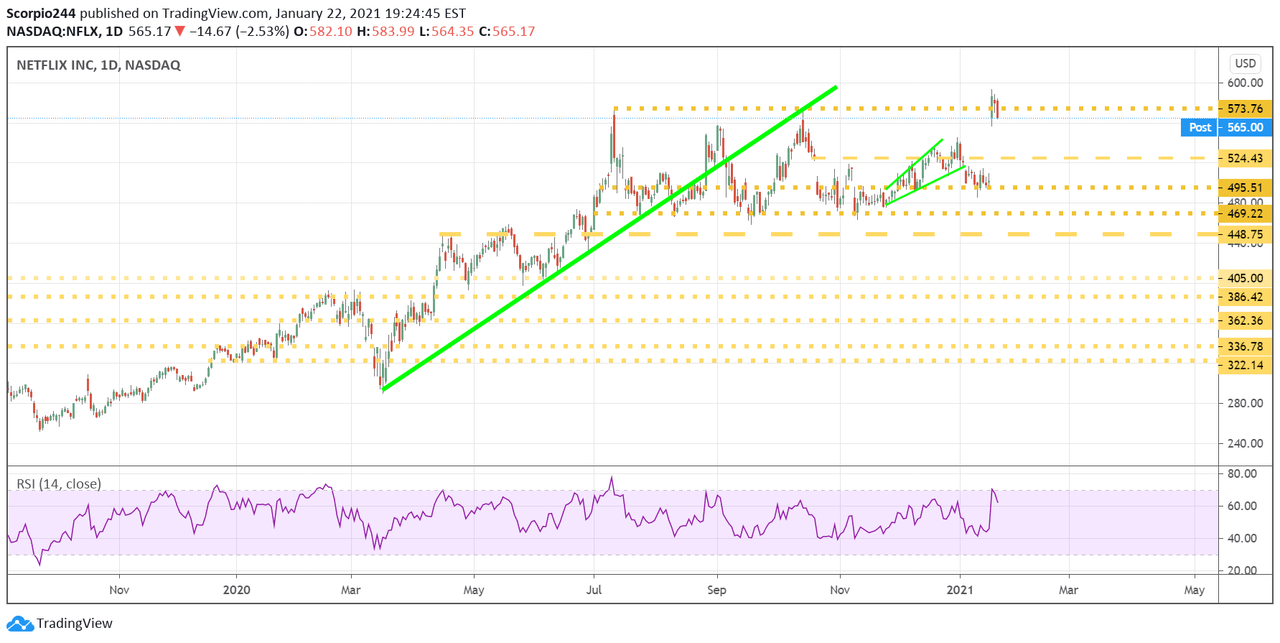 Tesla (TSLA)
Tesla looks like it has formed a bull pennant; if that is the case, perhaps the stock runs up this week. Based on the pattern, a projection suggests it could climb to around $1,000. It seems crazy, but this is a crazy market.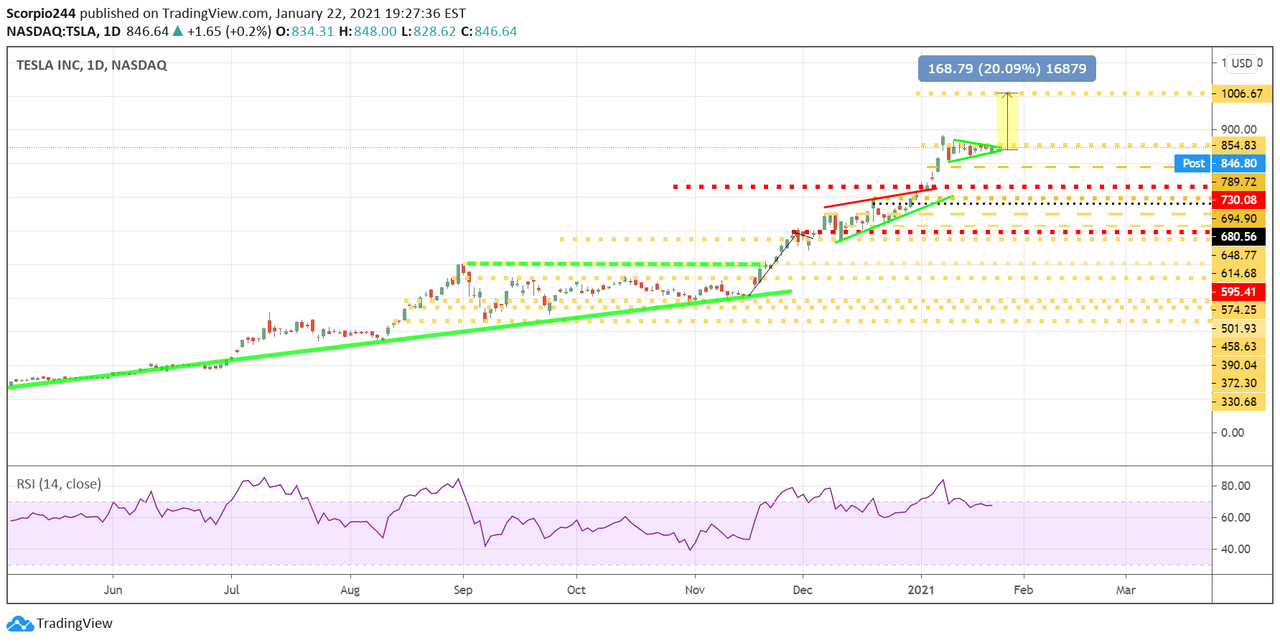 Acadia (ACAD)
Acadia has consolidated nicely, just like I wanted to see. A break out could result in the shares climbing to around $72.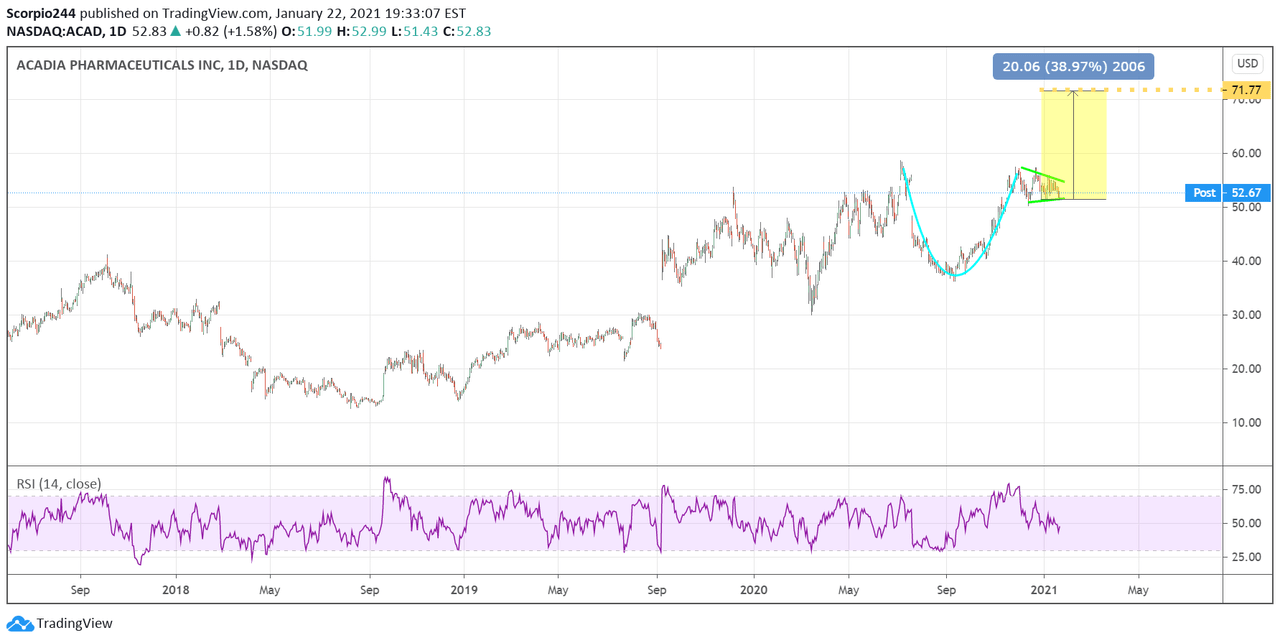 Anyway, I should more over the weekend, Sunday by the latest.
-mike
Mott Capital Management, LLC is a registered investment adviser. Information presented is for educational purposes only and does not intend to make an offer or solicitation for the sale or purchase of any specific securities, investments, or investment strategies. Investments involve risk and, unless otherwise stated, are not guaranteed. Be sure to first consult with a qualified financial adviser and/or tax professional before implementing any strategy discussed herein. Upon request, the advisor will provide a list of all recommendations made during the past twelve months. Past performance is not indicative of future results.