* Personal consumption for 2Q came in at 2.5%, disappointing the estimate for an upward revision to 2.9%.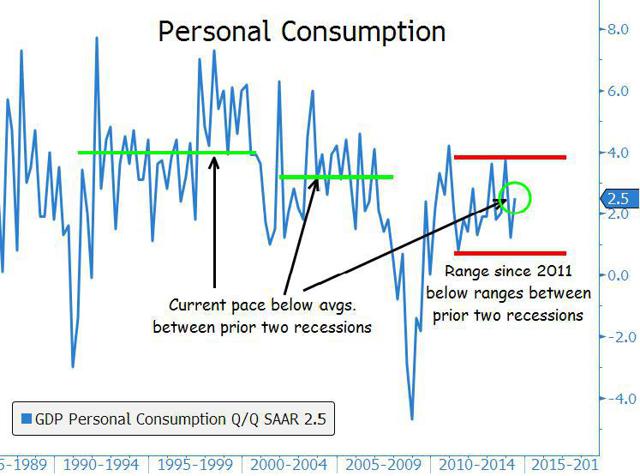 * Average personal consumption during the current recovery remains weak, highlighting a subdued, "new normal" spending pace for the U.S. consumer.
** Personal consumption has averaged 2.4% since it recovered to the ~1.0-4.0% range in place since 2Q 2010.
** In contrast, consumption averaged 3.0% during the 2002-2007 recovery and expansion.
* Overall GDP managed to meet the estimated 4.6% in large part due to an upward revision in net exports driven by a downward revision to net imports. While a positive for GDP, this development is not a good sign for domestic activity. And if two of our largest trade partners, Europe and China, slow, net exports are not going to continue helping support the GDP number.