The return of the infamous Mr Mellon! 10 June 2009        
The events of recent months, which have sent us scouring ever deeper into our history books, are

so similar to those of the 1930s that it is almost shocking, 

both in terms of the unfolding of the macroeconomic situation and the quality and virulence of debates between the Keynesians (neo today, in the Minsky sense) and the Friedmanites (Hayekians today from the Austrian school).

           

The only difference

(in scale) between what is happening today and the 1930s is the attitude of the United States

Federal Reserve

, which is lucky to have as its Chairman one of the most competent men in the world to confront this type of crisis.

            But my main worry is the

extraordinary parallel between the philosophical/moral/economic posture taken by US authorities in 1929 and that of today's German monetary authorities.


            We could also add the Chinese, but they may be excused for their relative lack of experience with respect to credit markets and the major macroeconomic aggregates.
            Beyond the inflamed debates between Paul
Krugman
(Neo-Keynesian and Nobel Prize Laureate in economics in 2008,
link
) and Niall
Ferguson
(Harvard, champion of counterfactual history:
link
), which light up the macroeconomic blogosphere  (
link
), I am struck by the incredible similarity between the statements of
Andrew William Mellon
(Treasury Secretary between

1921 and 1932:
link
) and those of Baron Karl-Theodor Maria Nikolaus Johan Jacob Philipp Franz Joseph Sylvester Von und
Zu Guttenberg
(
link
, and
here
), the  Germany's

current Economy Minister

.
            I have posted more hypertext links than usual today, because I don't want anyone to think that I am inventing any of this, as incredible as it may appear. Anyway, let's put a face to these kind individuals
: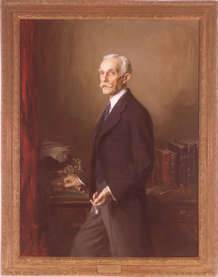 "Liquidate labor, liquidate stocks, liquidate the farmers, liquidate real estate.
 It will purge the rottenness out of the system.
High costs of living and high living will come down. People will work harder, live a more moral life. Values will be adjusted, and enterprising people will pick up the wrecks from less competent people"...
C'est beau, c'est moral, c'est so deflationniste… Bien sur, il était très riche, et a finit ambassadeur en Angleterre…

Herr Karl-Theodor Maria Nikolaus Johan Jacob Philipp Franz Joseph Sylvester Von und Zu Guttenberg
Germany
's Economy Minister Karl-Theodor zu Guttenberg said on Sunday all three bids for Opel have shortcomings and suggested it might be better if the struggling carmaker filed for bankruptcy.
A deal between German retailers Metro and Arcandor is an "interesting path" to pursue now that Arcandor's chances of getting state aid have faded.
            Fortunately, the views of this Economy Minister, and Secretary General of the Bavarian CSU, appointed 9 February to take over from Michael Glos, did not prevail, but we know what happened with
Arcandor
, formerly KarstadQuelle, which left

52,000 employees out of work

, as they await a possible partial takeover by Metro.


            Here are other statements made during the Great Depression, which must ring familiar these days:


Schumpeter
and his "creation destruction":

Depressions

are not simply illnesses that need to be cured, but also something necessary and inevitable: adapting to change. »


Friedrich Hayek
judges that "What we need to do is adapt as quickly and fully as possible the productive system. Stimulating production via the creation of artificial demand would mean that resources will be once again poorly affected and the necessary adjustment will be differed that much longer. The only durable and healthy way to mobilise all available resources is therefore to let time do its work: the continuous and gradual adaptation of the productive system (to needs)".
These quotations (Mellon, Schumpeter and Hayek) were taken from the economic history of
Bradford de Long
, UC Berkeley.
            I am highlighting German leaders'
liquidationist leave-it-alone
attitude because such a posture is hardly accidental (I will return soon to its
Brüninguian foundations) and the ramifications are visible, not just for the German economy, as evidenced by the

biggest European bankruptcy

during this crisis (Arcandor), but especially in terms of the macroeconomy, with the

ECB's

monetary policies, the reaction to the difficulties in

Ireland

and the bitter medicine applied to

Latvia

!
            With

Germany's

CPI, published this morning, rising to 0% from -0.1% in May

y-o-y, Mr

Weber

couldn't help but add oil to the fire by declaring that central banks could

hike interest rates

before they needed to, arguing that monetary policy needed to be more symmetrical, and that it was necessary to find a way to communicate on

preventive rate hikes

!
           

Latvia

, which is struggling under the combined weight of the

18% y-o-y plunge in GDP in

Q1, 0.5% decline in prices for May, following -0.4% in April, and

surge in unemployment to 11.30% from 4.80% in the past year

, will thus have to tighten its belt to the point of asphyxiation to receive the next tranche of international aid (IMF + European Commission) it sorely needs to get through the summer without falling into an Irish-style bankruptcy and maintain its peg to the euro.
            They are proposing just a

20% cut in wages and 10% reduction in the budget

!

            Mr Mellon must be smiling in his grave these days…
            We have just learned something which sheds light on certain statements by German authorities a few weeks ago about the Irish situation: Latvia will probably have to also

abandon its flat tax

in favour of setting up a progressive tax system, like other civilised eurozone countries.
            In Europe:

*

Inflation in Spanish continues its hellish descent

(no, no, not deflation, just temporary negative inflation!) to -0.9% y-o-y in May.

*

Industrial production in France plunged 18.80%

y-o-y in April, vs expectations of -16.90% (that makes for some green shoot!)

*

Industrial production in Slovakia contracted 29.4%,

vs an expected -19.5 (down goes another green shoot)

*

Industrial production in Italy

climbed 1.1% in April, which sounds great until you realise that the y-o-y contraction comes to

25.4%

, a new record!
Orders for Japanese machines

, which were expected to decline 0.6% in April, plunged 5.4%, bringing the annual contraction to a

new record of 32.8%

(-29.5% expected) and volumes to the level of

May 1987

. Following the tentative rebound in March, this new green shoot has fallen flat.


Wholesale prices in Japan shrank 5.4% in May y-o-y

(-5.1% expected), one more proof that the slump's deflationist impact continues to take the consensus of experts by surprise.
New record

decline in Philippine exports in April, down 35.2%

y-o-y.
In

China,

May

CPI fell 1.4% y-o-y

(-1.3% expected),

PPI shrank 7.2%

(-6.9% expected) and

Manufacturing purchasing prices slid 10.4%

(consensus estimates: -9.6%) in April.
Luckily,

leaks

of better-than-expected

industrial production figures in China to be released Friday

(+8.90% y-o-y vs +7.6%) enabled Asian stock markets to surge this morning.
            With industrial production climbing and prices and foreign trade volumes declining,

China has assembled all the ingredients for an explosive deflationist cocktail!


            In the
US
, the

continuous decline in exports and imports

, with new falls in April, should damper thus V-shaped recovery illusions, because the contraction of world trade, like during the Great Depression, is one of the elements of the vicious cycle that must be avoid
.
US foreign trade
Foreign trade continues to contract with the rest of the world: five years of growth down the drain...
           Those hoping the American consumer to come to the rescue might consider the comments by
Mr Challenger
of Challenger Employment, who says that

that over 50% of American employers are now either freezing or reducing wages,

up from 27% in January.
            In the meantime, unemployment continues to rise, with the rise in available work hours (thus, no hiring) and loans increasingly difficult to obtain.
            For fans of the
Baltic Dry Index
(and commodities), who see in its retreat in recent months evidence of a recovery, check out the article, below, from the Business Spectator, a sort of Australian version of the WSJ. It is a bit late for me to summarize it, it is

well worth reading

! Alan Kohler:

A green shoot withers

(
link
).
One last point, concerning the

Debt-to-Equity Swap

process, one of the pillars (which does not vacillate) of our

Debt Deflation

 scenario.
           

Bank of England

Deputy Governor
Paul Tucker
asked

British insurers yesterday to convert their subordinated bank debt securities

into pure and simple shares, while accepting a haircut. He claimed that such a sacrifice is for the common good of the country, which needs sound banks which have deleveraged their capital. I guess the insured will be happy …
            For those who have a hard time believing this story, check out the following link to the Bank of England and go directly to the last paragraph! (
link
).
            The FT also reported the story:
link
.
            We are sticking with our downward interest rate bias on eurozone government debt, which has taken an unfair beating in recent days.
            We remain very negative on stock market indices and are sticking with our upward dollar/downward euro bias.
Asset allocation and option strategy