Seems Rare Earths are in the news again. I am still holding shares of Ucore so a few highlights from the past and where they are now.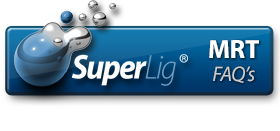 The SuperLig®-One pilot plant (the "Plant", "Pilot Plant" or "SuperLig-One") has been engineered to accept a Pregnant Leach Solution ("PLS"), with the initial output products being carbonate salts of the critical rare earth elements dysprosium, europium and terbium derived from the Bokan Dotson-Ridge Heavy REE Project in Southeast Alaska. The Plant is a "proof of concept," precedent to a commercial MRT system, capable of accepting PLS feedstock from multiple and diverse feedstock sources, and is expected to have several advantages over conventional processes for REE separations:
1. Clean Chemistry – The MRT system is based on green chemistry principles throughout. Minimal waste is generated. No organic solvents are used. Few chemicals are used and those used in washing and elution of columns are as benign as possible. Energy requirements are minimal.2. High Selectivity – the high selectivity of the SuperLig® products makes possible separation and recovery of REE from the PLS at >99% purity level, and subsequent separation of individual REE at >99% levels. Results of these high recovery levels are achievement of maximum economic value, minimal loss of REE to the tailings, many fewer stages required to achieve given REE purities, and reduced use of auxiliary substances.3. Reduced Capex – the entire MRT operation is physically and operationally simple reducing capital costs.4. Reduced Opex – the MRT operation requires fewer personnel, equipment, and chemicals thereby reducing operating costs.5. Operating Standards – the green chemistry MRT operation should readily meet stringent environmental standards in the U.S.6. Targeted High-Value Separations – Dy can be separated in a targeted manner from the REE without the need to first separate low-value rare earths, such as Ce and La.
Based on the bench-scale results reported earlier (see Ucore Press Releases dated March 2, 2015 and April 28, 2015) and the anticipated results from the Plant, all scale-up parameters for future commercial plants are expected to be established. Commercial plants are under initial conceptualization by Ucore and IBC, based on separation of targeted REE that will be of maximum value to end-use products (see block diagram below):
Molecular Recognition Technology
Molecular Recognition Technology
Environmentally Friendly, Cost Efficient Separation of Each Individual Rare Earth Element.
Benefits of Molecular Recognition Technology
Selectivity
Greater than 99% of the REE's, as a group, are recovered in a clean separation from other metal components and individual selective separations of the REE's are then made. Proprietary MRT SuperLig® resins use many fewer stages than traditional SX processes.
Cost Efficient
SuperLig® resins are produced using proprietary manufacturing procedures. Simplified separation process delivers pure individual elements requiring fewer separation stages.
Scalable
IBC has scaled-up MRT systems from laboratory to commercial operations for decades. Only well-established chemical engineering procedures will be utilized during scale-up for REE separation.
Green
MRT procedures use green chemistry. An environmentally friendly process, including recycling of spent nitric acid, ensures that MRT provides superior environmentally sustainable metrics.
Beyond Bokan
Ucore shareholders will participate in unlocking value created by using MRT on other rare earth projects worldwide including traditional mining projects as well as tailings remediation.
I OWN THIS STOCK!!! I am not pitching this stock this is for information only since this is going to be in the news and there is a unique technology at work here you may not hear much about. NOT A RECOMMENDATION TO BUY!!! STILL A WAYS OFF TO PROFITABILITY AND LOOK WHAT HAPPENED TO MOLYCORP!!!
Previous Quick Chat:   https://seekingalpha.com/instablog/269895-doubleguns/5292569-quick-chat-315?v=1558380989