The talk of NASA going to a golden asteroid is being blown out of proportion but it makes for an interesting discussion.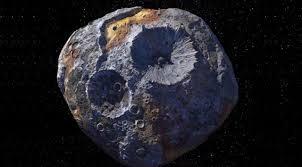 Gold asteroid is going to make us all billionaires!!!  ummm oh wait!!
No, a Giant Gold Asteroid Is NOT About to Crash the Market
How many asteroids are there.  https://youtu.be/vfvo-Ujb_qk
5 mind blowing NASA discoveries made in 2019.
Link to previous quick chat:   https://seekingalpha.com/instablog/269895-doubleguns/5319630-quick-chat-317#comment-82376837