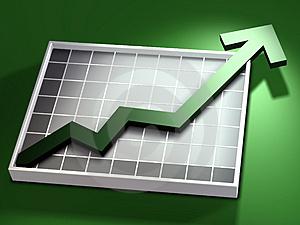 All major indices were higher and recording 52-week highs. Oil and gold were higher along with the dollar index. Volume was fine but not spectacular. I am really glad the Federal Reserve outlawed down days in the market (Federal Reserve Board Directive 88907621) because it was so depressing and inconvenient for an economic rebound. I always considered the question: Can the market (tail) wag the economy (dog)? It sure looks like it can. All you need to do is engineer a stock market recovery and presto--banks can issue 100's of billions in equity. Is it really that easy?
Anyways, the only fools of the day were the shorts (sign me up) and the winners anyone who is long any asset class (except treasuries). Even the dog of the energy market natural gas was up a little (good for my position). Call me ignorant but I find this type of market difficult. I do not like markets that go straight up because I always fear the downside (that line of reasoning saved me from 2008 massacre). It is almost impossible to run a balanced trade book because you want to kill yourself for shorting anything.
The only thing I will say that might show a negative divergence in the markets is the relative weakness of some key commodities (Oil,Gold,Copper) and commodity related stocks like FCX,APA,BTU,X, etc. All of these have not made new highs along with the general markets. Does this mean anything? Normally it would but we are not in normal times. That said this market is egregiously overbought I am not establishing any new long positions. Still maintaining oil short and May puts on Owens-Illinois. But will not be including any other shorts.