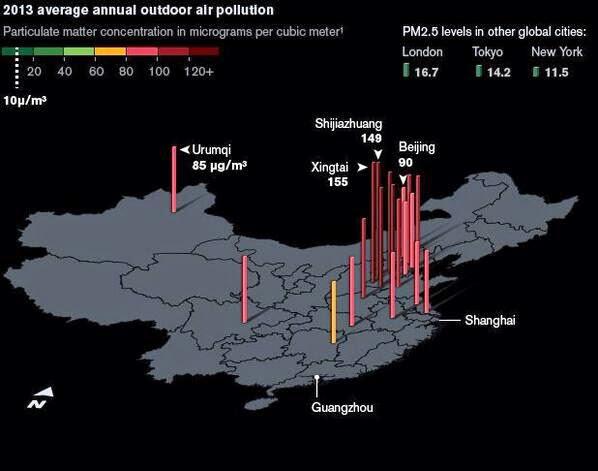 As usual, the main groundbreaking developments are not getting the proper attention in the mainstream media. Contrary to the previous reports, Shanghai Municipal Government has granted to the buyers of Tesla Model S a free license plate. It opens the huge Shanghai market to Tesla Model S now and I am wondering whether the other Chinese cities will follow it now? It is definitely huge news for Tesla Motors and all Electric Cars. Despite the very strong support in China Electric Cars were not able to take off so far. Technology was still lacking behind the best government efforts in The War Against Pollution.
This year all major automakers have announced that they will produce Electric Cars in J/V enterprises with Chinese auto-makers and Elon Musk talks about the plans to produce Tesla model S in 3-4 years in China. Chinese companies are already among the leaders in the Lithium space and International Lithium is very fortunate to have Ganfeng Lithium as its strategic partner to build together Vertically Integrated Lithium Business, when our projects can potentially supply Lithium raw materials after the further exploration, development and confirmation of their economic potential.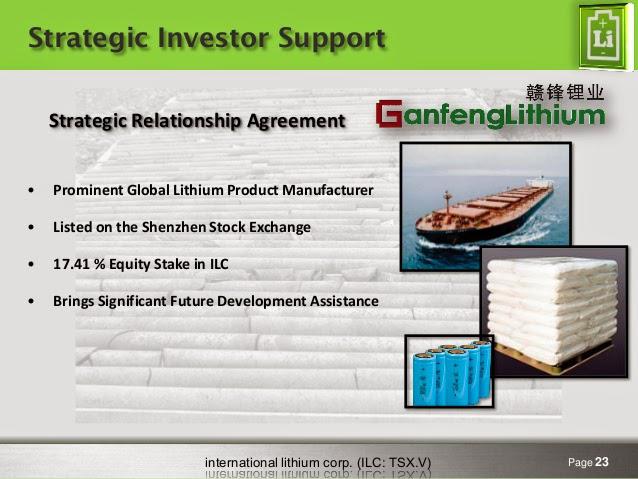 International Lithium: Moving Forward With Ganfeng Lithium.
"International Lithium has made major deals with Ganfeng Lithium just a few weeks ago and now we are moving forward developing our main projects. You can find details in my first post on this blog and in presentations. Good start will be to read our Newsletter as well. These projects' structures allow ILC to move forward developing Blackstairs and Mariana projects without diluting our shareholders at the very depressed price levels today. We are losing part of the project in the J/V format in exchange for the capital investment, but this is the main proper way to finance Junior Mining operations. You are getting the smaller piece of the project, which has received extensive due diligence from much stronger partner and capital for its development. In case of ILC the technology involved from Ganfeng Lithium is even more crucial than the capital."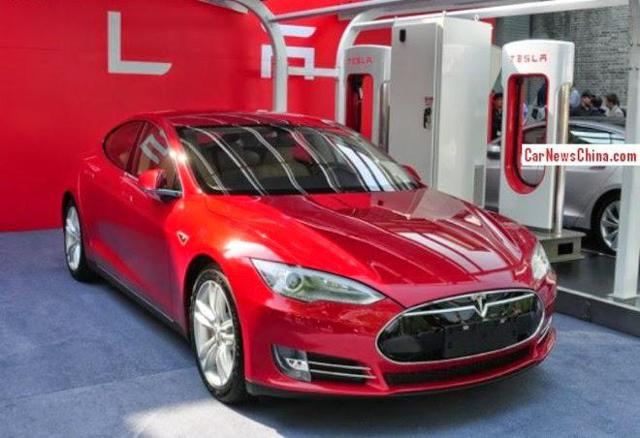 Car News China:
Buyers of a Tesla Model S will get a Free License Plate in Shanghai, China
Buyers of a Tesla Model S will get a free license plate in Shanghai, opening the way for Tesla sales in one of the largest and richest cities in China. Normally, buyers of a new car need to bid for a license plate on a government-organized auction, an attempt by the Shanghai municipal government to control the number of new cars on the road in a bid to battle pollution and traffic jams. Price of a license can go up to 15.000 USD.
Electric cars, like the Roewe E50 for example, are exempted from the license plate bidding system and buyers can get a license for free. The exemption however was only valid for made-in-China cars, until now.
The Shanghai government has granted foreign-made electric cars a special exemption. Buyers will get the license plate for free, just like buyers of a China-made electric car. But there is a catch; the exemption is valid only for 3000 cars per automaker. When these 3000 cars are sold out the automaker will have to go back to the Shanghai government to ask for more. Read more"