Please visit my blog for legal disclaimer, videos and presentations:
http://kirillklip.blogspot.co.uk/2014/06/electric-revolution-elon-musk-goes-open.html#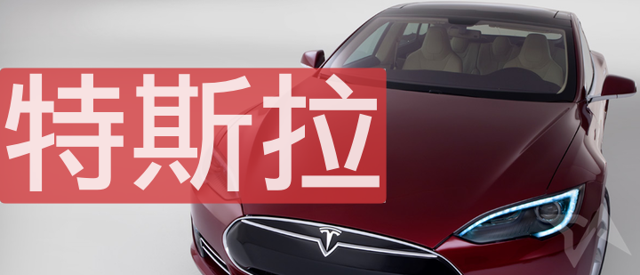 Elon Musk makes his next totally unexpected move and makes Electric Cars Open Source by opening Tesla Motors patents to all. Now we are talking about the real breakthrough and the unleashing of the creative power of technology to tackle our addiction to the Oil Needle. Lithium based technology is here and Elon Musk have just made it available to all who would like to build Electric Cars. There are reports that BMW has already met with Tesla this week discussing Electric Cars.
As you remember, I was wondering how fast Chinese could reverse engineer Tesla Model S in any case, so Elon Musk makes his move in advance and opens his cookbook. He has mentioned once before that he does not really believe in patents and that Chinese will use it just as the recipe book. Now all this technology is in the open and we can expect the real tide of Electric rEvolution happening. Today we can all appreciate much better his vision for the hundreds of Gigafactories to produce Lithium Batteries for Electric Cars across the Globe.
Tesla's Elon Musk Expects 'Hundreds' Of Gigafactories As Lithium Battery Production For EVs Triples In Three Years.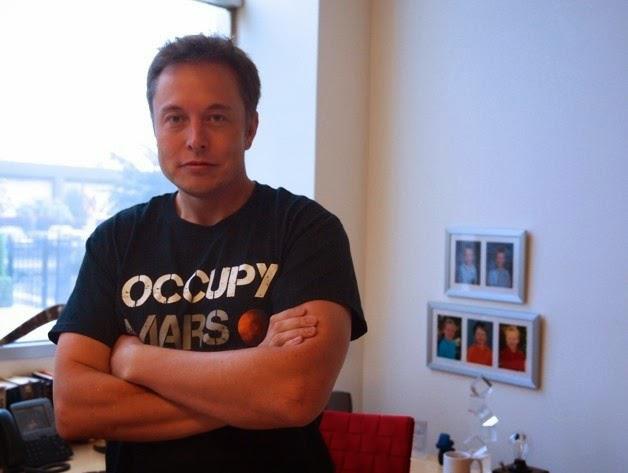 "We have discussed with you my personal vision of the Market for Electric Cars and Lithium Industry developments yesterday. I might be very "responsibly conservative" for the prospects of our Lithium Battery Industry after all! Today you get the bold vision from our Electric rEvolution leader-in-chief Elon Musk. AutoBlogGreen reports: "Tesla CEO Elon Musk Expects "Hundreds" Of Battery Gigafactories." Read more."
Wall Street Journal reports: "Tesla motors Offers Open Licences to Its Patents":
"Tesla Motors Inc. TSLA -0.46% is offering the proprietary technology at the heart of its Model S electric car to any company that wants to build vehicles, and its chief suggested BMW AG BMW.XE -0.41% already is interested in sharing certain patents.

Chief Executive Elon Musk said during a conference call on Thursday the offer is intended to help spur wider development of electric vehicles. Mr. Musk said one topic discussed with BMW executives was sharing Tesla's technology for rapidly recharging batteries, part of the company's "supercharger" stations.

The Palo Alto, Calif., maker of $71,000 and up luxury electric cars decided to offer open access to Tesla patents out of frustration that electric vehicles remain less than 1% of new cars and light trucks sold each year.

A BMW spokesman confirmed the meeting. "Both companies are strongly committed to the success of electro-mobility and discussed how to further strengthen the development of electro mobility on an international level," spokesman Kenn Sparks said in an e-mail.

Mr. Musk also hinted at another reason for the offer: achieving greater economies of scale. For example, Tesla's patents for its vehicle Supercharging stations could be shared with other auto makers, which could help Tesla spread costs and more quickly open more stations.

More manufacturers should use small battery cells, as Tesla does, Mr. Musk said. "That would be one thing I would recommend." He has outlined plans to build a large battery factory, which he calls the gigafactory, to produce more battery packs in the U.S.

Tesla has "several hundred" patents related to all areas of its electric vehicles, Mr. Musk said, including batteries and electric control systems. Tesla isn't worried a competitor could use its patents to undercut the company, he said. Wall Street Journal."
Tesla Battery Gigafactory, Lithium Materials Industry And Lithium Miners.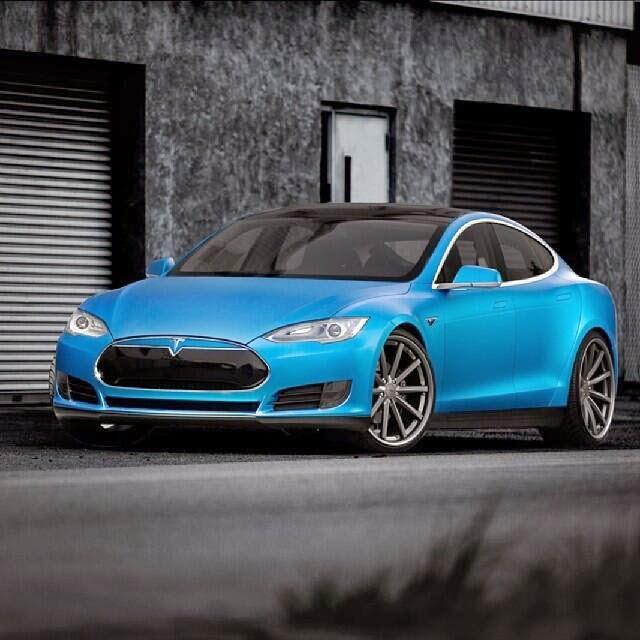 "We live in the exciting times during Electric Cars rEvolution. Tesla's plans to build Lithium battery Gigafactory have ignited interest to all our industry. They have received further confirmation now with the announcement that Panasonic has signed the letter of intent to participate in the project. Elon Musk has announced that Gigafactory Site Will Break Ground next month.

Due to the unique specific chemical qualities Lithium based chemistry for the batteries has become the automakers' industry standard for their Electric Cars. Decades of research and billions of dollars invested in Lithium Technology have made it possible now. Tesla will invest 5 B in the Gigafactory and there are recent reports projecting the Lithium Battery growth into 26 B industry within next decade.

Goldman Sachs estimates that Gigafactory will potentially consume 17% of the current Lithium supply. Add to it Nissan and its partner Renault, BMW, Mercedes, WV Group, GM, BYD, KANDI and other names from China, which we are going to hear more and more - you will get a picture of dramatic increase in Demand for High Purity Battery grade Lithium.Read more."
With Elon Musk in the headlines again, it is time for us to discuss the Lithium Industry landscape in depth.
"We have discussed with you my personal vision of the Market for Electric Cars and Lithium Industry developments yesterday. I might be very "responsibly conservative" for the prospects of our Lithium Battery Industry after all! Today you get the bold vision from our Electric rEvolution leader-in-chief Elon Musk. AutoBlogGreen reports: "Tesla CEO Elon Musk Expects "Hundreds" Of Battery Gigafactories."
Time is to study Elon Musk's Tesla Gigafactory plans and their implications for the Lithium Materials Industry and Lithium Miners. Euro Pacific has produced a very good report on the Lithium industry last summer. Now you should adjust Lithium demand estimates with Tesla Gigafactory news and LG Chem plans for the battery factory to be built in China.
International Lithium Presentation May 2014 from Kirill Klip
"International Lithium: Presentation Of Our Strategic Partner - Ganfeng Lithium.
I would like to share with you today the presentation about our strategic partner from China - Ganfeng Lithium. This partnership is the very important step for International Lithium and solidifies our business relationships. This company is one of the top Lithium Materials producers in the world. We have the new page on our website devoted to our strategic partner and you can follow the link for more information.
Ganfeng Lithium has developed technology to process the raw materials that we aim to produce and has an expanding customer base world-wide for their finished products. This Vertically Integrated Business structure gives International Lithium security in the market and expertise for materials processing side of future feasibility studies. It also gives International Lithium confidence in moving the projects forward as our partner is actively pursuing vertical integration within their business model. Read more."
International Lithium: Presentation Of Our Strategic Partner - Ganfeng Lithium May 2014 from Kirill Klip
Who can tell us all better about his real intentions than the Leader-in-chief of our rEvolution? Now we have our Electric Car Manifesto and we all are invited to participate, do your part - share it, please: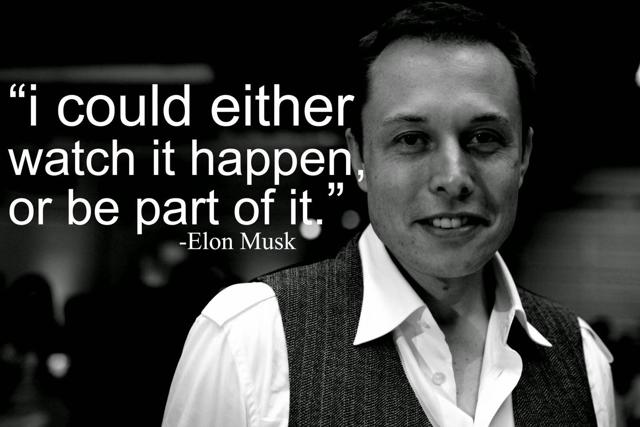 "June 12, 2014
All Our Patent Are Belong To You
By Elon Musk, CEO
Yesterday, there was a wall of Tesla patents in the lobby of our Palo Alto headquarters. That is no longer the case. They have been removed, in the spirit of the open source movement, for the advancement of electric vehicle technology.
Tesla Motors was created to accelerate the advent of sustainable transport. If we clear a path to the creation of compelling electric vehicles, but then lay intellectual property landmines behind us to inhibit others, we are acting in a manner contrary to that goal. Tesla will not initiate patent lawsuits against anyone who, in good faith, wants to use our technology.
When I started out with my first company, Zip2, I thought patents were a good thing and worked hard to obtain them. And maybe they were good long ago, but too often these days they serve merely to stifle progress, entrench the positions of giant corporations and enrich those in the legal profession, rather than the actual inventors. After Zip2, when I realized that receiving a patent really just meant that you bought a lottery ticket to a lawsuit, I avoided them whenever possible.
At Tesla, however, we felt compelled to create patents out of concern that the big car companies would copy our technology and then use their massive manufacturing, sales and marketing power to overwhelm Tesla. We couldn't have been more wrong. The unfortunate reality is the opposite: electric car programs (or programs for any vehicle that doesn't burn hydrocarbons) at the major manufacturers are small to non-existent, constituting an average of far less than 1% of their total vehicle sales.
At best, the large automakers are producing electric cars with limited range in limited volume. Some produce no zero emission cars at all.
Given that annual new vehicle production is approaching 100 million per year and the global fleet is approximately 2 billion cars, it is impossible for Tesla to build electric cars fast enough to address the carbon crisis. By the same token, it means the market is enormous. Our true competition is not the small trickle of non-Tesla electric cars being produced, but rather the enormous flood of gasoline cars pouring out of the world's factories every day.
We believe that Tesla, other companies making electric cars, and the world would all benefit from a common, rapidly-evolving technology platform.
Technology leadership is not defined by patents, which history has repeatedly shown to be small protection indeed against a determined competitor, but rather by the ability of a company to attract and motivate the world's most talented engineers. We believe that applying the open source philosophy to our patents will strengthen rather than diminish Tesla's position in this regard. Elon Musk."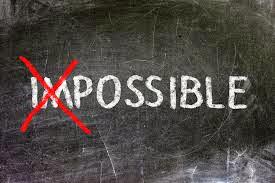 Disclosure: The author is long TRRXF, ILHMF.