Please visit my blog for the legal disclaimer, videos and presentations:
http://kirillklip.blogspot.co.uk/2014/07/lg-chem-megafactory-will-produce.html#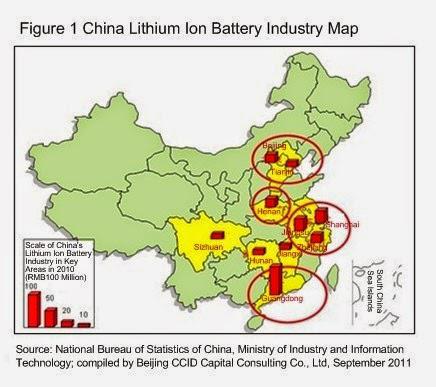 LG Chem makes its move in China with its own Megafactory for Lithium Batteries in response to the Tesla Motors Gigafactory and its ambitious plans to ignite the Electric rEvolution. Now we can talk about the real prospects for the mass market for electric cars. Increased Volume in production of Lithium Batteries for Electric Cars will allow to reduce the prices per 1 kWN and increase the reliability and capacity of the batteries making "The Range Anxiety" another myth fading into the history.
Nissan Leaf has announced that new Lithium Battery for Nissan Leaf will cost $5,500 bringing the cost per 1 kWh to $270 in the new breakthrough for the Lithium Technology.Elon Musk is talking about Lithium Batteries to be produced at Gigafactory with 400 miles range for Tesla Model S and X and $35,000 price tag for Tesla model E with 200 miles range.
Maybe now my dream for The Electric Apple iCar will not be so far fetched after all? For International Lithium this news is an another validation of our strategy of Vertical Integration with Ganfeng Lithium into the Lithium Battery Business in China.
Is Tesla, Apple and Foxconn A Match Made In Heaven To Make Electric Apple iCar Under $15k?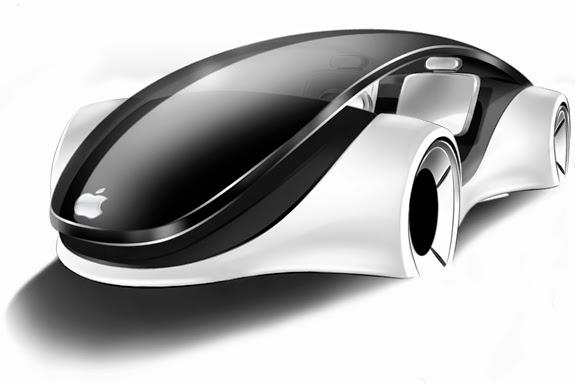 "Everything new in this life was started with the simple question: Why Not? Can we start talking that Tesla, Apple and Foxconn Is A Match Made In Heaven To Make Electric Apple iCar Under $15k? Tesla and Apple have met after all discussing SOMETHING before. Whether it was Tesla Gigafactory for potential production of Lithium Polymer Batteries for iPhones and iPads or my beloved Apple iCar my "Chinese tea leaves" are not telling me at the moment, but these three companies have everything in the world to make the mass market for Electric Cars happen overnight: Apple with its Billions of Capital, iconic brand and marketing machine, Tesla Motors with Electric Cars Lithium Technology and Foxconn with its Low Cost Manufacturing Base for mass market production and entry into the world's largest auto-market in China.
Lithium Catalyst: Apple Electric iCar Coming From Tesla? ILC.v TNR.v AAPL TSLA
"It will not take much to ignite Lithium Bull again - just four words will do: China, Pollution, Tesla and Apple. We have written extensively about three of them before and now we can have the groundbreaking development with Apple thinking about joining the Electric Party. Sufiy."
Before we all get very excited let's see where this story will land in the end and who are those clients of Foxconn they are not talking about now? We at International Lithium are working on development of our Lithium Projects to make these dreams and mass market for Electric Cars possible one day in the nearest future. It will be done by somebody, I am sure - now we have some names to talk about. Read more."
International Lithium Corp. A Potential Source For Green Technology Minerals.
FT:
S Korea's LG Chem drives into China electric car market
"South Korea's rechargeable battery makers are bolstering efforts to expand into China, as they bet on growing demand in the world's biggest car market on the back of Beijing's plans to tackle air pollution by introducing more electric vehicles.
In the latest move to tap the Chinese market, LG Chem, the world's largest maker of rechargeable batteries used in electric vehicles, on Wednesday signed a preliminary agreement to set up a joint venture in Nanjing with two state-run local companies.

LG Chem said it would invest hundreds of millions of dollars in a plant in Nanjing that will supply Chinese carmakers including SAIC Motor and Qoros, and global carmakers such as General Motors and Renault. FT."
Disclosure: The author is long TRRXF, ILHMF.