Please visit my blog for the legal disclaimer, videos and presentations:
Powered By Lithium: Tesla Superchargers - Coast To Coast Travel for 98% of US Population by 2015.

While some journalists are still talking what is wrong with Tesla Model S on behalf of the Fracking Oil Industry, Elon Musk's just doing it. Lithium technology is here to change the world for the better. Disruption is coming to the trillion dollar industries based on the Energy Storage Technologies, which became available now after years and billions in dollars spent on research.
Distributed Energy Generation is coming on the mass scale with Solar and Wind Power integrated into the Smart Grid. Gigafactory will make 400 miles range possible for Tesla model S and Model X, but even before it with Tesla Supercharger Network 98% of the US population will be able to travel from coast to coast in 2015. Even Old Europe is getting excited about electric cars and electrified by Elon Musk as well now. You can become green in style and enjoy your ride Powered by Lithium. rEvolution is here and now - join it!
At TNR Gold and International Lithium we are working to secure supply of the strategic commodities for the Next Industrial Revolution based on Electric Cars, Mobile Devices and Alternative Energy.
China Rolls Out Welcome Mat for Electric Cars: Ganfeng Lithium Partners with International Lithium in Argentina and Ireland.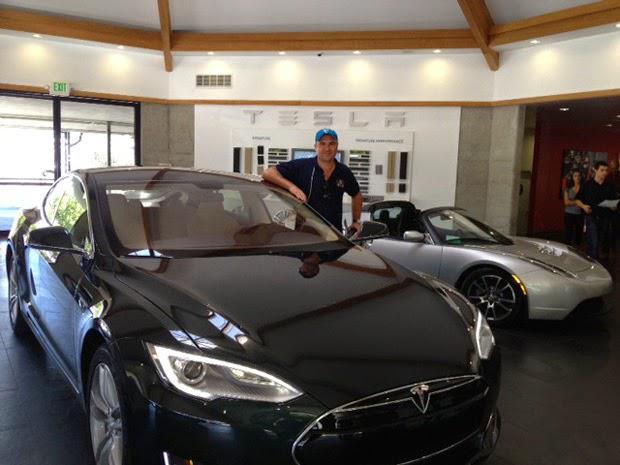 TNR Gold Acquires Critical Element REE Project in Labrador.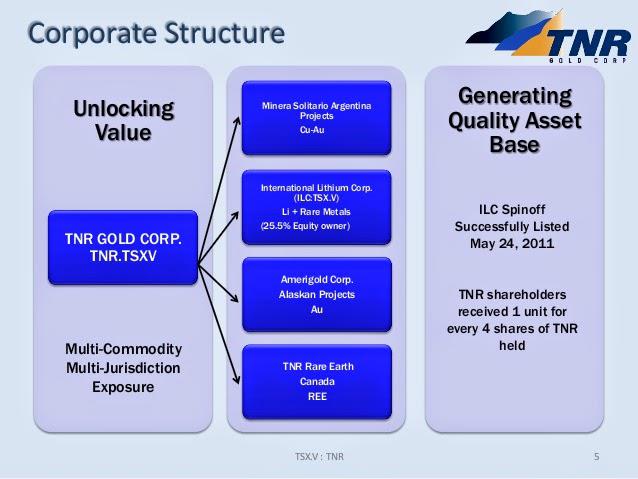 "At TNR Gold we are involved not only in Lithium with our stake in International Lithium, but also in REE projects development. We are following closely the changing landscape and identifying new opportunities in this very important market of Strategic Critical Materials. Their applications are spread from Electric Motors to Solar and Wind Power generation and to the Displays of your Mobile Devices. Read more."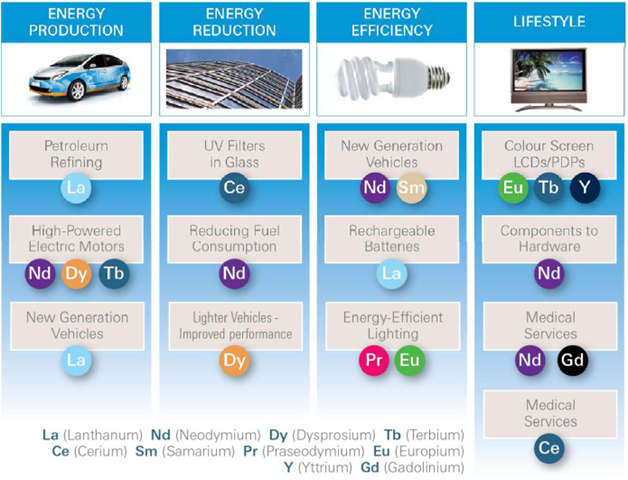 Elon Musk With Tesla Gigafactory Starts The Race To Secure Supply Of Lithium Batteries And Lithium.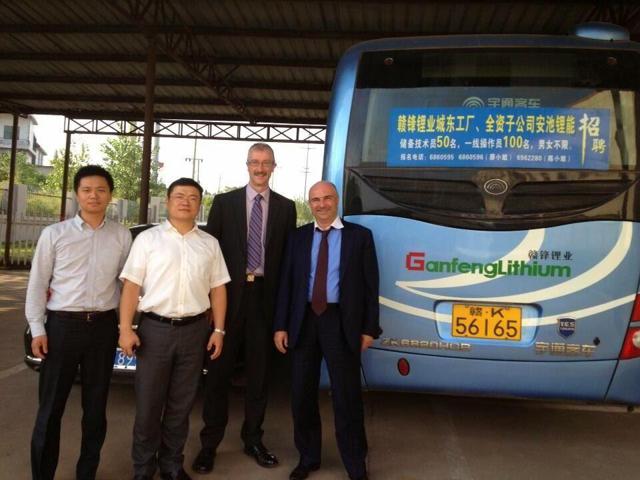 "I would like to share with you the very interesting summary from Seeking Apha on this subject. It confirms my personal observations of the investment and M&A trends in our Lithium industry today. I will share with you few quotes and links which will help you to understand International Lithium strategy and, what is very important, how our strategic partner Ganfeng Lithium sees this megatrends from the ground of the world's biggest auto market in the world in China. Read more."
International Lithium Presentation May 2014 from Kirill Klip
Tesla Motors:
ROAD TRIPS MADE EASY
Charge in minutes, for free
Tesla Superchargers allow Model S owners to travel for free between cities along well-traveled highways in North America, Europe and Asia. Superchargers provide half a charge in as little as 20 minutes and are strategically placed to allow owners to drive from station to station with minimal stops.
Coverage
Europe
Today - 54 stations
North America
Today - 105 stations
Coast to coast travel now possible
2014 - 80% of the US population and parts of Canada
2015 - 98% of the US population and parts of Canada
Asia
Today - 9 stations
Superchargers are located near amenities like roadside restaurants, cafes, and shopping centers. Road trippers can stop for a quick meal and have their Model S charged when they're done.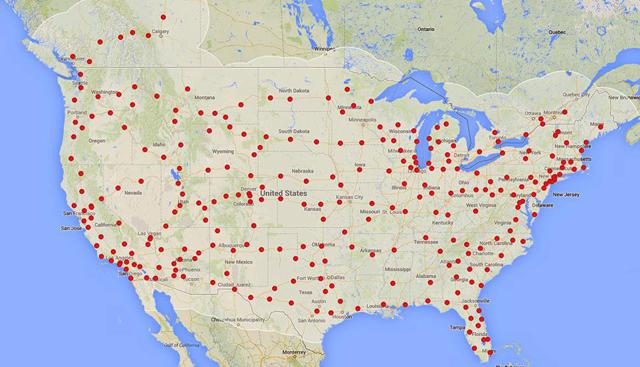 Tesla Supercharger Network in North America by 2015.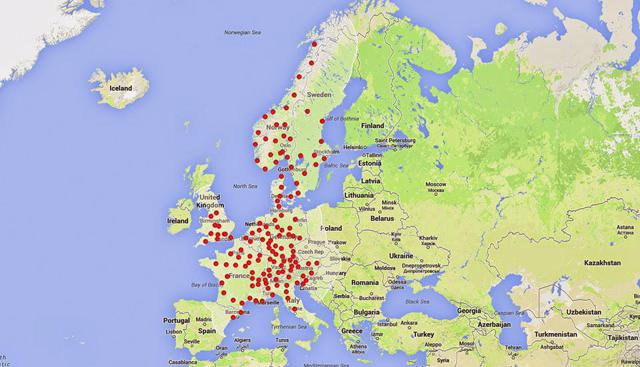 Tesla Supercharger Network in Europe by 2015.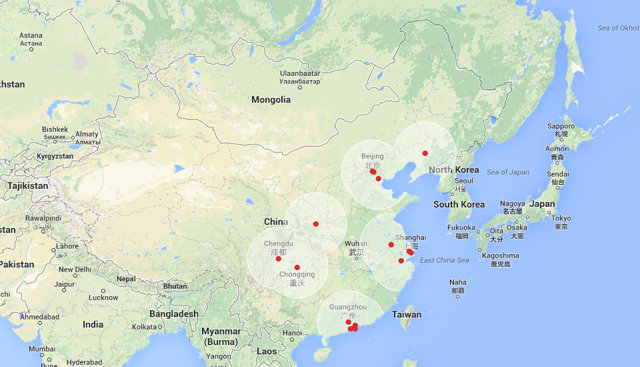 Tesla Supercharger Network in Asia by 2015.
Disclosure: The author is long TRRXF, ILHMF.