Please visit my blog for the legal disclaimer, videos and presentations:
Electric Cars Vs Hydrogen: There Are Just 12 Public Hydrogen Stations in the United States.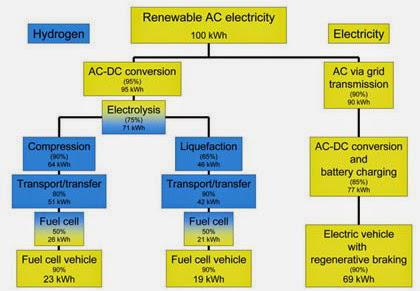 I continue my research into Hydrogen and Electric Cars. Technically Hydrogen cars are electric as well, instead of only storing energy in the lithium battery you have the small energy producing plan on board called Hydrogen fuel cell. You can sense the trouble already - the full energy cycle has a very low efficiency as the chat above shows. After further research you will realise that Hydrogen cars are the same EVs with the fuel cell range extender, Lithium battery is still needed for the specific power compensation and regenerative breaking.
Hydrogen is the future ... and will always be. Electric cars are already here and pouring onto our streets in numbers now, Hydrogen based are still just a few prototypes with total lack of infrastructure. Tesla Superchargers will allow 98% of US population to cross the country from coast to coast by 2015. We have sun and wind with other alternative energy to power all our electric cars theoretically, where the Hydrogen will come from? The reports show that the cheap natural gas is the only answer here and it meansFracking in US and UK - so much for the green part of this dream and its sustainability. Apart from huge lost of energy in the full cycle, we will stay with the same old boys from the big oil who is behind this push. No energy security, no distributed energy generation, just the same old needle provided by the same people.
Hydrogen will be viable as the additional source of energy once its economics improves, but why distract the attention now instead of focusing on electric cars available lithium technology? This is what Elon Musk at Tesla and China are doing now. Tesla Gigafactory will bring even more reliable, cheaper lithium batteries to power EVs with Tesla Model S and X reaching 400 miles range. It will allow to build Tesla Model III - 35k electric car with 200 miles range to ignite the mass market.
China Rolls Out Welcome Mat for Electric Cars: Ganfeng Lithium Partners with International Lithium in Argentina and Ireland.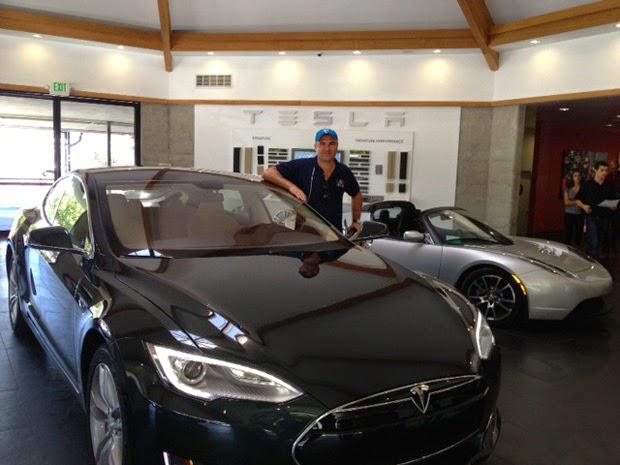 Elon Musk With Tesla Gigafactory Starts The Race To Secure Supply Of Lithium Batteries And Lithium.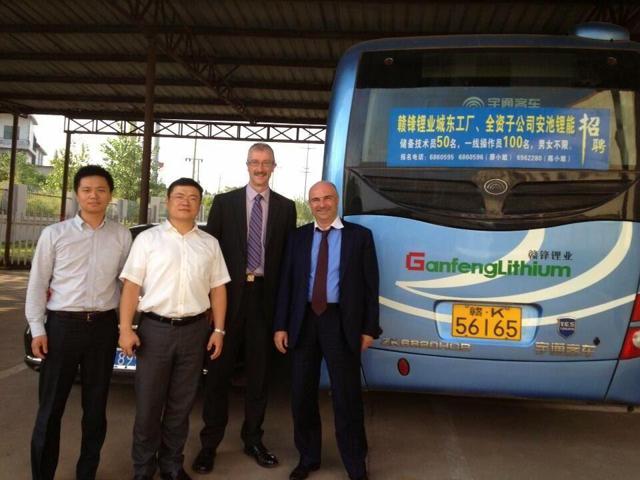 "I would like to share with you the very interesting summary from Seeking Apha on this subject. It confirms my personal observations of the investment and M&A trends in our Lithium industry today. I will share with you few quotes and links which will help you to understand International Lithium strategy and, what is very important, how our strategic partner Ganfeng Lithium sees this megatrends from the ground of the world's biggest auto market in the world in China. Read more."
Lithium Catalyst: Hydrogen Dreams And Write-down Of Two-thirds Of US Shale Oil Explodes Fracking Myth.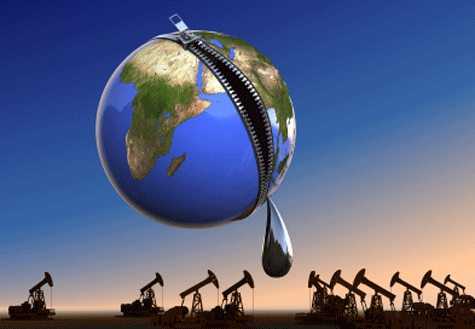 "If you have noticed, last few weeks Hydrogen powered cars were seriously pumped by some media outlets and auto-makers. Elon Musk was stealing media attention by makingthe headlines with his Tesla Motors Gigafactory and UK "occupation" by Tesla Model S, but now we have another very important reason for Hydrogen story revival.
"We have discussed with you my personal vision of the Market for Electric Cars and Lithium Industry developments yesterday. I might be very "responsibly conservative" for the prospects of our Lithium Battery Industry after all! Today you get the bold vision from our Electric rEvolution leader-in-chief Elon Musk. AutoBlogGreen reports: "Tesla CEO Elon Musk Expects "Hundreds" Of Battery Gigafactories. Read more."
I am sceptical about Hydrogen and picture below shows the Hydrogen economics - Battery Electric Cars are much more efficient. Add here the billions of dollars needed to be invested for the infrastructure to be in place and you will get the picture who is sponsoring the effort. Read more."
Inside EVs:
There Are Just 12 Public Hydrogen Stations in the United States
Mark Kane

Alternative Fuels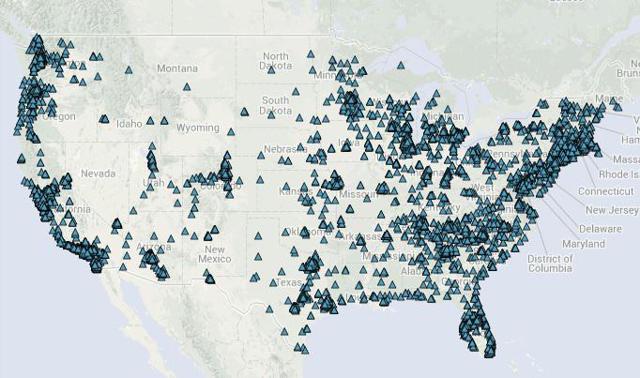 Charging Points - August 2014
Some manufacturers believe that hydrogen fuel cells are one of the solution to power cars. Without going into details, we just checked the situation for today.
According to the Alternative Fuels Data Center, there are just 12public hydrogen stations in the United States, with 41 more private units in use in various other applications.
As for electric vehicles, we know that the charging infrastructure isn't fully developed yet and there are still many fast charging gaps. However, with more than 20,000 public points and hundreds of DC fast chargers, EVs are far ahead in case of the infrastructure.
"8,526 electric stations 20,748 charging outlets in the United States "
As for the vehicles themselves, there are already several EV models available nationwide (19 this month including the first sales of the BMW i8 this weekend), while FCEV is still stuck in the pilot phase with limited offers from a couple of manufacturers.
This is the situation in the middle of 2014.
Will hydrogen fuel cell vehicles be real competition for plug-in electric vehicles? Will this lack fo hydrogen infrastructure and limited vehicle availability change over time?
We'll continue to check this and report on it over the next several years, but our guess is that hydrogen is probably not here to stay in this face of the strong competition presented by the EV industry and its strong governmental support on a worldwide level.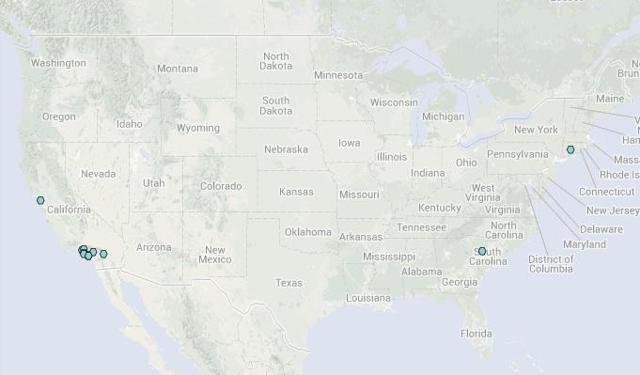 Hydrogen Stations - August 2014