Please visit my blog for the presentations and the legal disclaimer:
Lithium Race: New Nissan Leaf 2016 Will Have The Real Car Look, 186 Miles Range And £17k price tag.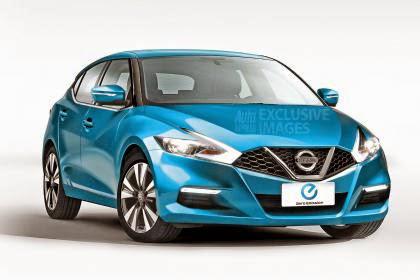 If you are following electric cars developments, you have realised by now that lithium technology is advancing very fast. It allows now better and cheaper lithium batteries and all major auto-makers are looking over the shoulder at Elon Musk at Tesla Motors in order not to become fossils in the archives of history with the same origin as the fuels driving their ICE cars in the 21st century in the next twenty years. The time for the most efficient transportation systems based on the controlled explosions of the dinosaurs poop has come and gone.
We have the hitting up competition in electric cars space and now Nissan Leaf will produce the much better car in 2016. Among the most important improvements will be the range, which is extended to 186 miles and, to my personal taste, the car will have much better look. I am waiting for electric cars to be "like the normal ones, but better." So far only Tesla Model S fits that definition in my personal space and we need to unleash the competition for the better electric cars with lower prices.
And yes, everybody is looking at China now. The largest auto-market in the world has just announced the war on air pollution. This military exercise involves electric cars, thousands of fast charging stations and state level "Art of War" to get access to the resources supply for the Green rEvolution: Copper, Lithium and REE.
International Lithium Presentation May 2014 from Kirill Klip
China Welcomes Electric Cars: Tesla Motors, China Unicom Plan 400 Charging Stations.
China Rolls Out Welcome Mat for Electric Cars: Ganfeng Lithium Partners with International Lithium in Argentina and Ireland.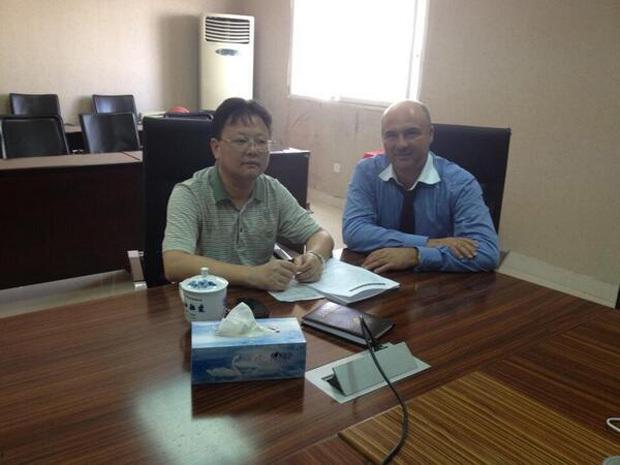 HandoutKirill Klip, president of International Lithium, right, and Li Liangbin, president with Ganfeng Lithium
Elon Musk With Tesla Gigafactory Starts The Race To Secure Supply Of Lithium Batteries And Lithium.
Auto Express:
Nissan Leaf to get sharp new look and range boost
Luke Madden
Exclusive images show better look for new Nissan Leaf, while new battery tech boosts range to 186 miles

Nissan is hard at work developing the next-generation Leaf, focusing on improving the range with new battery tech and - as our exclusive images show - a more conventional look. The new car is expected to be on sale late in 2016, with prices starting around £17,000.

Clearly, the introduction of Tesla's Model S - and its claimed 312-mile range - has changed the electric car market, making the current Leaf's real-world range of 85 miles seem a bit old-hat.

Nissan bosses are promising new battery technology is on the way, with better energy density for a more usable pure electric vehicle. A figure of about 186 miles is likely to be the target. There's a good chance Nissan will offer smaller battery packs with less range, like Tesla does with its 60kWh and 85kWh packs. The new battery technology and motor will be shared with Nissan's luxury brand, Infiniti, too.

The premium brand has already made steps towards developing an all-electric saloon - at April's New York Motor Show, it unveiled the LE concept, which used the current Leaf's underpinnings. This new model is now thought to be on track for a release in mid-2016.


It also seems that Nissan's designers have realised that an electric car doesn't need to look unusual, as they're targeting a more conventional style. Our images give you a good idea of how it's shaping up, with bosses keen that the large chrome 'V' in the grille and the blacked out pillars become recognisable design features of the next generation of Nissan cars. The angular lights and creased bodywork are developed from the brand's latest concept cars, including the Friend ME.

However, a more usable range and fresh styling can only go so far towards boosting the Leaf's sales appeal; a much improved charging infrastructure will play a key role, too.To that end, Tesla's new range of Supercharger stations - promising 30-minute fast charges to all EVs - will help, as the network should have the majority of the UK covered by next year. Tesla boss Elon Musk has said he'll let other manufacturers use it, so long as they keep charging free for their customers.

Nissan's chief planning officer, Andy Palmer, has previously told us the new battery technology should debut by 2017, so we expect to see the Leaf and the Infiniti EV debut in 2016. Providing the £5,000 Government grant for low-emissions vehicles remains in place, prices should start at around £17,000. Auto Express."
Disclosure: The author is long TRRXF, ILHMF, MUX.