Please visit my blog for the legal disclaimer and presentations:
Powered By Lithium: Credit Suisse - Tesla Has "Proved" Electric Cars Are Better.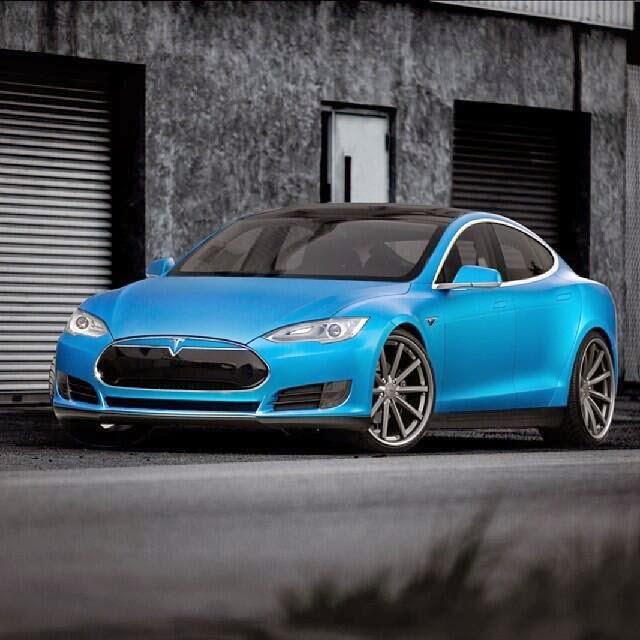 According to Venture Beat, second Swiss giant in wealth management Credit Suisse joins UBS in praising the new investment mega trend based on the Tesla Model S performance and lithium technology behind it.
Lithium Technology: UBS Report - In 10 Years, Electric Cars Make Home Solar Practical Without Subsidies.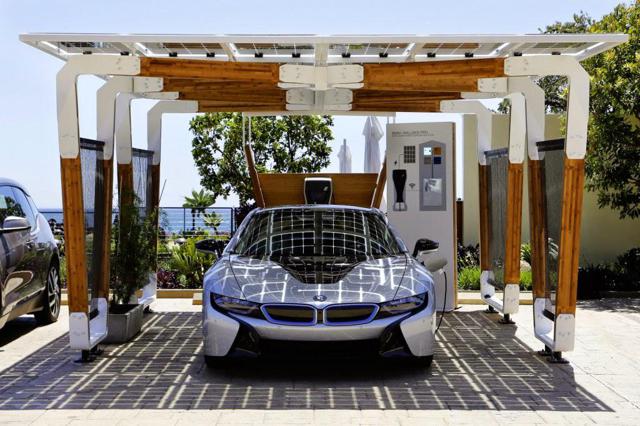 Green Car Report.
"We have a very nice company for our electric cars and lithium technology discussions today. Stephen Edelstein reports about UBS picking up the next mega trend in investments: electric cars and alternative energy. Now lithium technology will be moving to the radar screens of the mainstream investors: UBS is one of the major banks in the world providing wealth management to investors all over the world. This endorsement will be making rounds in the mass media, bringing more attention to the sector. Read more."
China Welcomes Electric Cars: Tesla Motors, China Unicom Plan 400 Charging Stations.
International Lithium Presentation May 2014 from Kirill Klip
China Rolls Out Welcome Mat for Electric Cars: Ganfeng Lithium Partners with International Lithium in Argentina and Ireland.
Venture Beat:
Tesla has 'proved' electric cars are better, analysts say
When industry analysts, financial analysts and the motoring press have all lavished praise on a car, there's a fair chance it's a pretty good car.

That's the case for the Tesla Model S electric car, particularly as two market analysts from Credit Suisse have seen fit to provide a point-by-point breakdown on just why the car is so good.

They even go as far as to say that Tesla has proven electric vehicles are "inherently better," even if the general public doesn't know it yet.

That raises an interesting point. Tesla might well have an excellent product, but if the public doesn't know that, has it really been proven?

According to Business Insider (via Charged EVs), Credit Suisse's Dan Galves and Shreyas Patil say the fight between combustion cars and electric vehicles will "not be a fair" one.

The analysts cite everything from the Model S's high performance, through its low center of gravity-aided handling, to the room of an interior not encumbered by packaging typical drivetrain components as its successes.

In addition, the cost of running a car with comparatively few moving parts will be low, and that upcoming regulations will really begin to hurt regular combustion-engined cars that Tesla will be unaffected by.

And of course, 'fuel' costs are low, as electricity costs less than gasoline. Battery prices should come down once Tesla's gigafactory opens, bringing down the up-front cost, too.

All this has led the pair to award Tesla an "outperform" rating, meaning it will outperform a benchmark indicator for market return.

"If Tesla can get to cost parity with an inherently better product, they will maintain the pricing power they currently enjoy," the pair adds.

But that does rely on the wider industry and the wider public knowing that Tesla, and electric cars in general can be better.

Relatively few people read car magazines and automotive news websites. Many that do aren't in a position to buy a Model S. And while Tesla has a high profile for such a small company, it's comparative minnow in terms of global reach.

In other words, Telsa might well have a vehicle out there that can hold its own and even beat combustion-engined equivalents.

But if the public is unaware of the benefits, Tesla is a long way from proving it. Venture Beat."
Disclosure: The author is long TRRXF, ILHMF.