Please visit my blog for the legal disclaimer and videos:
Nobody Loves Gold Anymore? China May Boost Gold Reserves Amid Imbalances in Holdings.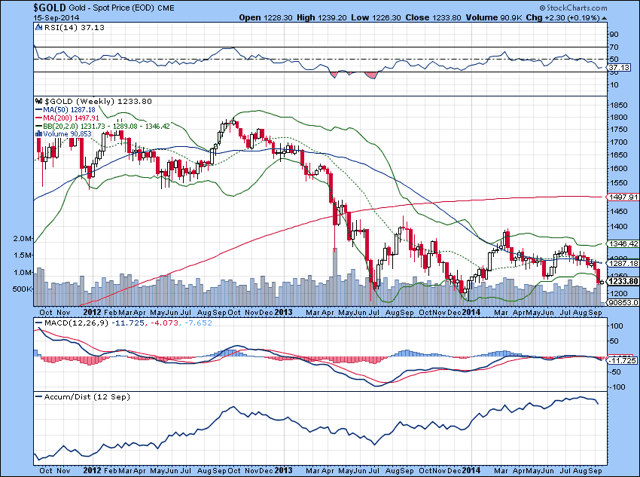 Nobody loves Gold anymore and all the problems in economy are solved by printing money. All tech will go up into the sky forever and this recent selling is just to make room for Alibaba IPO - where are all those Trillions in cash on the sidelines?
It will be interesting - the only one thing I can promise at this juncture and I am watching carefully what people and nations with money are actually doing with it now. So far my own personal conclusion was that they are accumulating all resources they can get at the right price.
TNR Gold Los Azules Copper: Chinese M&A - Watch Out For Las Bambas Effect.
TNR Gold Investor Presentation March 2014 from Kirill Klip
TNR Gold: Los Azules Copper And M&A in Argentina - First Quantum Minerals to Acquire Lumina Copper For $470 Million.
Acquisitions signal a turning market for miners. Canadian Junior TNR Gold holds back-in right into one of the largest copper deposits in the world.
"...However, recent deals have brought interest back to the market. These include the acquisition of Osisko Mining Corp. ($3.7 billion), Augusta Resource Corp. ($555 million), and Sulliden Gold Corp. ($300 million), all of which have helped push the 2014 total to more than 40 deals worth over $7 billion.For junior and mid-tier companies, First Quantum Mineral's recent acquisition of Argentina-focused Lumina Copper Corp. is a leading indicator. The $470 million deal, centered on junior miner Lumina's highly promising Taca Taca copper project (120 kilometres east of the Escondida, the world's largest producing copper mine), has spurred interest in companies with similar assets across the Americas. The purchase sets a much-needed price benchmark, an essential gauge in a market now accustomed to good companies with reduced market caps and undervalued assets. Read more."
Bloomberg:
China May Boost Gold Reserves Amid Imbalances in Holdings
"China may join other emerging countries in boosting gold reserves as the precious metal makes up a smaller share of its foreign-exchange holdings compared with developed economies, said a London-based researcher.

The country hasn't announced any changes to state gold reserves since authorities in 2009 said holdings totaled 1,054.1 metric tons. While China holds the world's biggest foreign-exchange reserves, bullion accounts for 1.1 percent of the total, compared with about 70 percent for the U.S. and Germany, the biggest gold holders, World Gold Council data show.

"It is clear that western central banks over time will be reducing their reserves and China and other Asian countries will be increasing," David Marsh, managing director at the Official Monetary and Financial Institutions Forum, said in a Sept. 11 interview in Beijing. "Gold will become more traded amongst central banks in the next 30 years because there are colossal imbalances in world gold holdings as a percentage of overall asset reserves."

Central banks, net buyers of gold for 14 straight quarters, helped limit bullion's losses last year that were the most since 1981 and may increase purchases to as much as 500 tons this year after adding 409 tons last year, the London-based council said Aug. 14. The precious metal rose 3 percent this year as geopolitical tensions boosted demand for a haven. Read more on Bloomberg."
Disclosure: The author is long TRRXF, MUX, ILHMF.