Please visit my blog for the videos and legal disclaimer:
Lithium Race. Made by Tesla Motors: Superchargers Invasion In Europe.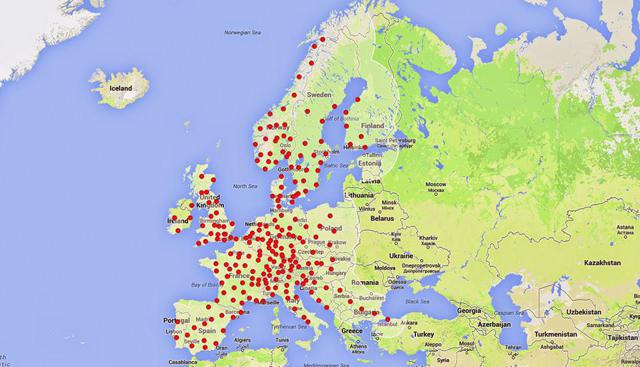 Tesla Motors Supercharger Network in Europe by 2015.
If you are still wondering how to charge your electric car in Europe, please look at the map above. Talks between Tesla, BMW and Nissan about the universal access to the superchargers technology can ignite very fast growth for electric cars in the budget segment. Now we need the mass market electric car from Tesla Motors to make this rEvolution happen for real.
ROAD TRIPS MADE EASY

Charge in minutes, for free
Tesla Superchargers allow Model S owners to travel for free between cities along well-traveled highways in North America, Europe and Asia. Superchargers provide half a charge in as little as 20 minutes and are strategically placed to allow owners to drive from station to station with minimal stops.
Coverage
North America
Today - 116 stations
Complete West and East Coast coverage
Coast-to-coast travel
2014 - 80% of the US population and parts of Canada
2015 - 98% of the US population and parts of Canada
Europe
Today - 71 stations
Asia
Today - 23 stations
Superchargers are located near amenities like roadside diners, cafes, and shopping centers. Road trippers can stop for a quick meal and have their Model S charged when they're done.
All You Need To Know About Tesla's Nevada Lithium Batteries Gigafactory.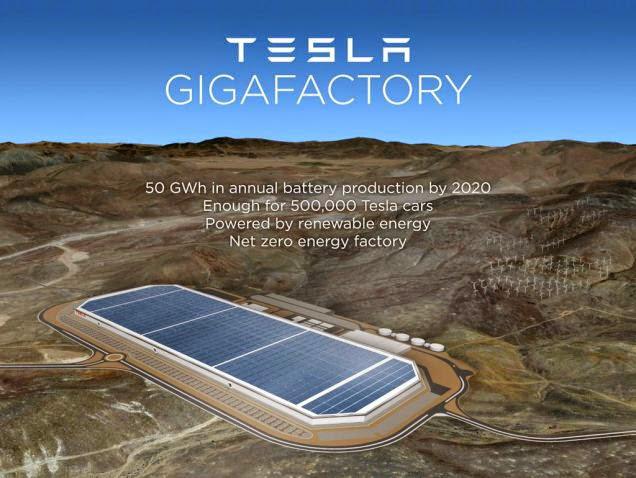 "The deal of the century or at least its first decade for electric cars is signed by Elon Musk. Gigafactory will open the doors for the mass market for electric cars and $35k Tesla Model III will be the first one rolling out. I will provide links in addition to the report by Damon Lavrinc so that you can get the full picture of this groundbreaking development for our industry. Read more."
International Lithium Presentation September 2014 from Kirill Klip
Electric Cars Jolt: Tesla, BMW And Nissan Meeting In Secret To Discuss Supercharger Network.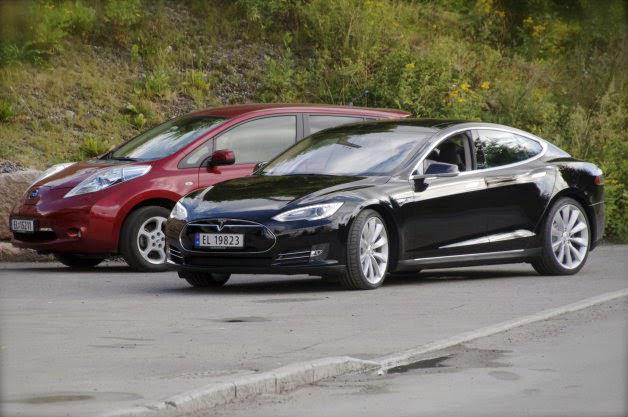 After just a few days of Elon Musk going Open Source on Electric Cars by opening his Tesla's patents to all we have the first reports about Electric rEvolution taking charge. Charging Infrastructure - or I better put it as: the lack of it and, particularly, absence of the industry standard was the huge drag for the mass adoption of electric cars. If these three major players in the electric cars space can adopt the industry wide standard we will have the first boost to the market very fast here.

Next step will be the Tesla Gigafactory with its impact on the cost, reliability and capacity for the Lithium Batteries. Elon Musk is talking about 400 miles range for Tesla Model S and Model X and $35k price tag for the Tesla Model E with 200 miles range! As we have discussed before, other players in the Lithium market are getting ready for this Tide.Read more."
Disclosure: The author is long TRRXF, ILHMF, MUX.