Video: Jim Wyckoff: SNB Black Swan Event Rocks Gold.

"Excitement is back in the gold market, as the metal hit a 4-month high on Thursday, following the Swiss National Bank's unexpected currency peg drop. Now, what does this mean for gold? Jim Wyckoff joins Kitco News to explain how he sees this affecting the precious metals as well as the currency markets moving forward. "This move by the [SNB] was just a shock to the marketplace," he says. "In fact, some veteran market watchers are saying that the abandoning of the peg from the Swiss franc to the euro is probably the biggest news in the past 25 years." Tune in now to see how he rates gold and silver under current market conditions. Kitco News, January 15, 2014."
Gold Surges More Than 2% On Unexpected Swiss Bank Capitulation On Euro Cap.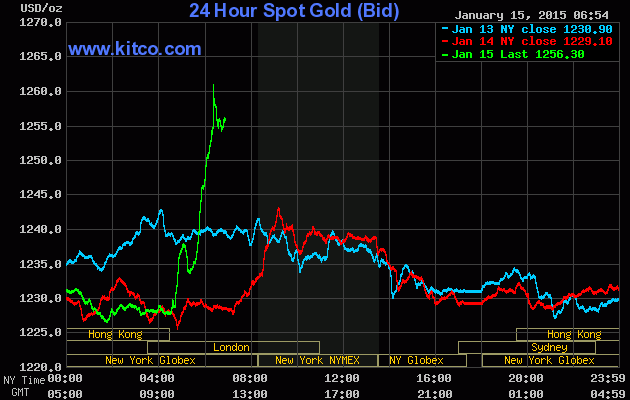 Disclosure: The author is long TRRXF, MUX.