Video - Lithium Technology: Miami Formula E Race Highlights.
Formula E is not only driving the attention of more and more racing fans, but testing the technology to power our future cars. Now ePrix has arrived to USA and you can see the highlights of the historical first electric race in Miami. Our own Lithium race is picking up its speed with Warren Buffett chasing Tesla's Gigafactory now with BYD plans to triple its lithium battery production volume.
Powered By Lithium: What is Formula E?
The technology for electric cars is here. now it will be tested to its limits on the racing tracks of Formula E. I am very excited with the interest in Formula E, which is growing all over the world now. If the hard-core racing crowd can become green, than we all can change our lifestyles and embrace the future even despite the small time-break provided to us by lower Oil prices. What else do we need to go Electric, than ability of our kids to breath the fresh air?
Powered By Lithium: Formula E The Story So Far.
International Lithium Corp. and Ganfeng Lithium Commence Work Programs on the Avalonia and Mariana Lithium Projects.
"Mr. Kirill Klip, President, International Lithium Corp. comments, "We are very excited with the ability to continue to advance our projects to the next level through our partnership with Ganfeng Lithium. Recent announcements, by General Motors regarding the commencement of production of the battery-electric Bolt and Tesla with the ongoing construction of the Gigafactory and launch of the Model X, are strong indicators that the electric car is not only here to stay, but is the way of the future. As a result lithium will be a key ingredient in our daily lives and ILC will be ready to meet the demand for this raw and critical material."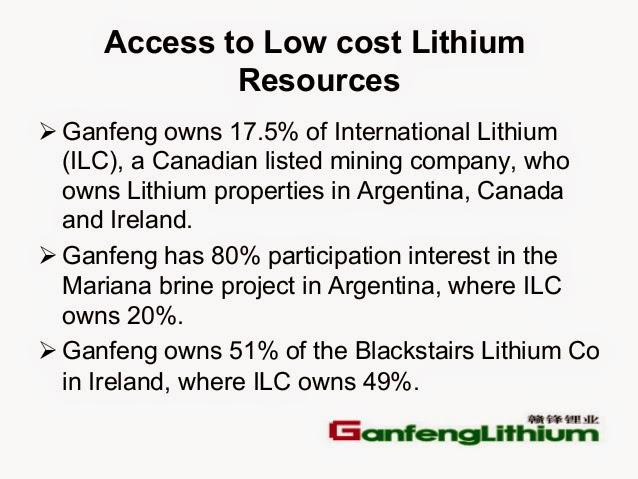 Disclosure: The author is long ILHMF, TRRXF.