Video - Marc Faber: The Fed Has No Intention To Raise Rates.
"With the U.S. economic recovery being doubted by weaker economic data, and more and more market watchers expecting the Federal Reserve to make a move on rates at a later date, Kitco News speaks with Marc Faber, editor of the Gloom Boom & Doom Report, to find out what he has to say about it. "Given the dollar strength and that most recent economic statistics in the U.S. have been on the weak side, I don't think the Fed has any intention whatsoever to increase rates," he says, adding that if they do they will make sure that the increase would stay below the cost of living. "In other words, we would still have negative real interest rates," he explains. Looking to gold, Faber says considering gold's current price compared to the highs of 2011, he thinks this is a "reasonably good entry point." Finally, Faber comments on Europe, which he says might outperform the U.S. economy this year. "Most of the European markets - I'm not saying all, I'd say Germany, France, Italy - they're up something like 10% in dollar terms. I think 2015 will see a year where Europe outperforms the U.S. massively." Tune in now for more from the editor and publisher of the popular Gloom Boom & Doom Report newsletter. Kitco News, April 7, 2015."
Huge Miss On The Jobs Report And Gold - The Parabolic Move In US Dollar Is Over.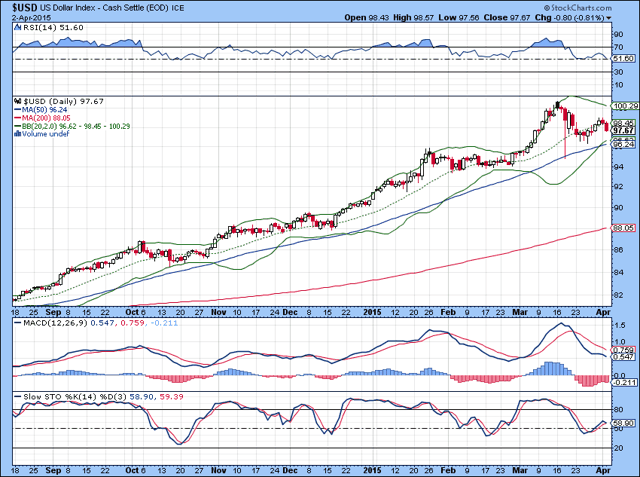 After today's huge miss on The Jobs Report the parabolic move in US Dollar is officially over. With crashing dollar commodities should finally find the bottom. Gold is already printing very strong Double Bottom Reversal, confirming what we had discussed before. Move above $1,310 will bring all the fun back now. Good Friday to everybody who is not short Gold or Euro … Monday will be interesting with Record Short position in Gold.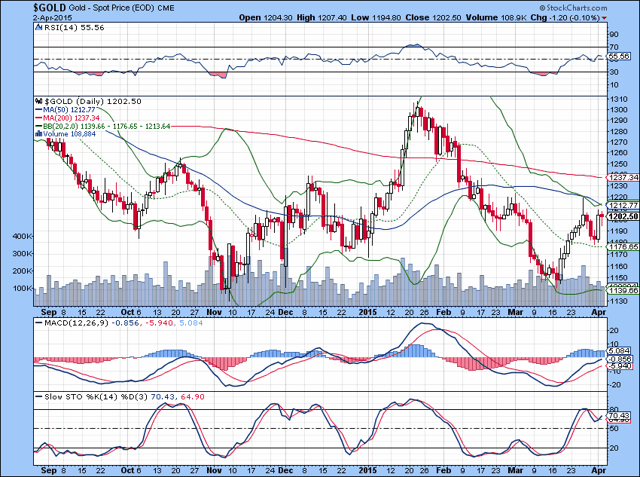 TNR Gold: Shotgun Gold Project Development in Alaska.
"Nova Gold has published its new presentation for PDAC 2015. Now you can find more information about Alaska as mining jurisdiction and Donlin Gold type of Gold deposit. TNR Gold owns 100% of Shotgun Gold project in Alaska, which has very similar geology to Donlin Gold, according to Greg Johnson - one of the founders of Nova Gold. Read more."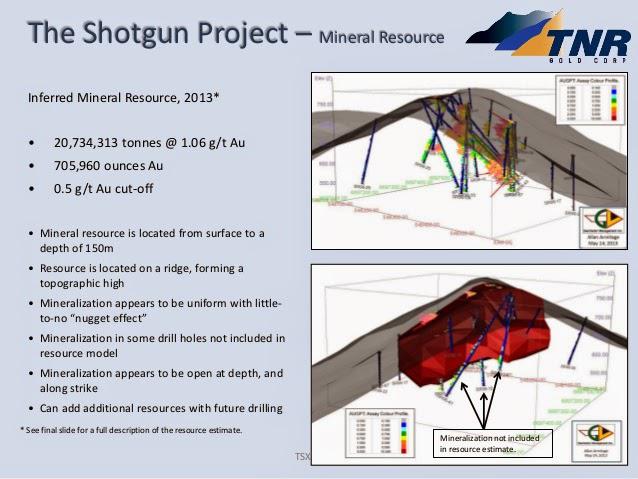 Disclosure: The author is long TRRXF, MUX.