Lithium Catalyst: Google Gets Into Battery Arms Race.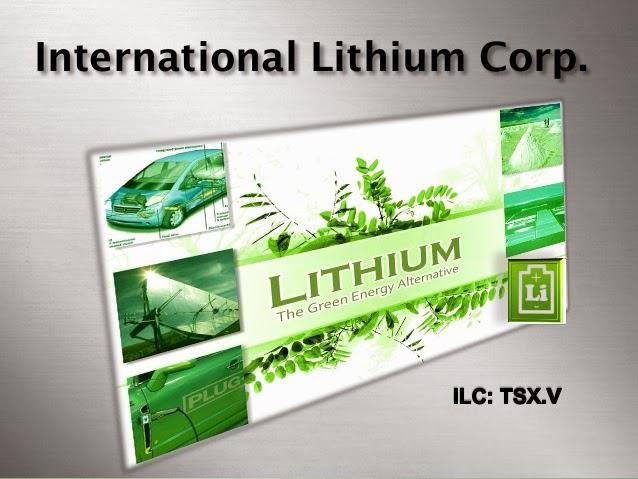 We are at the very important tipping point for the lithium technology. Tectonic shift is happening in our industry. Battery technology made the breakthrough with lithium chemistry and now it became the industry standard. Tesla CTO has made the brilliant presentation on this subject couple of weeks ago. Now at least three Trillion dollar industries are investing into Lithium Technology: Mobile Devices, Electric Cars and Energy storage. Chinese Internet Giants are investing in electric cars using the favourable state-level supportive environment in China. Now we have Google joining the lithium race.
Stay tuned for our update from Ireland and Argentina in the coming weeks. International Lithium is moving forward our J/V projects with Ganfeng Lithium.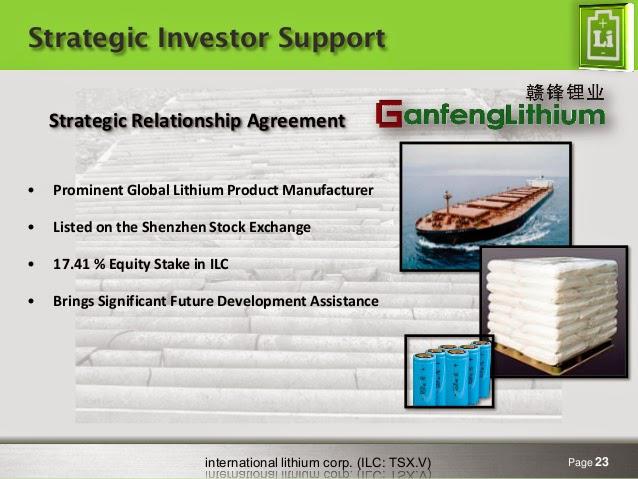 International Lithium And Ganfeng Lithium: "The End Of The Lithium 'Big 3'.
"Joe Lowry has published a very interesting article about the lithium market, major producers and rising Chinese powerhouses in lithium industry. You can find now more details on International Lithium strategic partner Ganfeng Lithium. Apple Electric iCar and Warren Buffet BYD move into energy storage to chase Elon Musk with his Tesla Gigafactory bring Lithium back onto the radar screens of investors now. Read more."
International Lithium Corp. and Ganfeng Lithium Commence Work Programs on the Avalonia and Mariana Lithium Projects.
The Wall Street Journal:
Google Gets Into Battery Arms Race
RESEARCH TEAM WORKING ON PROJECTS TO IMPROVE LITHIUM-ION AND SOLID-STATE BATTERIES
By
ALISTAIR BARR
Updated April 10, 2015 6:57 p.m. ET
14 COMMENTS
Google Inc. has joined the search for better batteries to power its expansion into consumer electronics and other hardware.
In late 2012, a team led by former Apple Inc. battery expert Dr. Ramesh Bhardwaj began testing batteries developed by others for use in Google devices. About a year later, the group expanded to look at battery technologies that Google might develop itself, according to people familiar with the matter.
The group, part of the Google X research lab, is small, with just four members. A Google spokeswoman declined to comment or to make Dr. Bhardwaj available.
Google in recent years has moved into industries such as transportation, health care, robotics and communications, designing physical devices that require efficient batteries. Chief Executive Larry Page told analysts in 2013 that battery life for mobile devices is a "huge issue" with "real potential to invent new and better experiences."
Dr. Bhardwaj has told industry executives that Google has at least 20 battery-dependent projects. The company's latest self-driving car runs on batteries recharged by electricity. The first version of Google's Glass Internet-connected eyewear suffered from short battery life, which the company hopes to improve. An effort to use nano particles to diagnose diseases relies on a small battery-powered monitoring device. Read more on WSJ."
Disclosure: The author is long ILHMF, TRRXF.