Video - China EVs: Suzhou Eagle's Electric 'Imitation' Of The Porsche Cayman.

Interesting … China is the largest auto-market in the world. Add to it the announced "War On Pollution" and you can get a lot of interesting things happening … Meet Suzhou Eagle Electric Vehicle Manufacturing Co.
"Suzhou Eagle Electric Vehicle Manufacturing Co., Ltd. was founded 1999, and it's a leading manufacturer specialized in designing and manufacturing 4-wheel electric vehicles, includes: electric golf cart, electric utility car, electric personal carrier, electric shuttle bus, electric industrial car, various customized electric vehicles based on standard ones, etc.. It has a workshop area of 20,000 square meters with 2 assembly lines inside. Its daily production capacity is 80 units per day; this can be adjusted with the order volume increasing. It has around 300 workers including 50 engineers in R&D department and 15 engineers in QC department."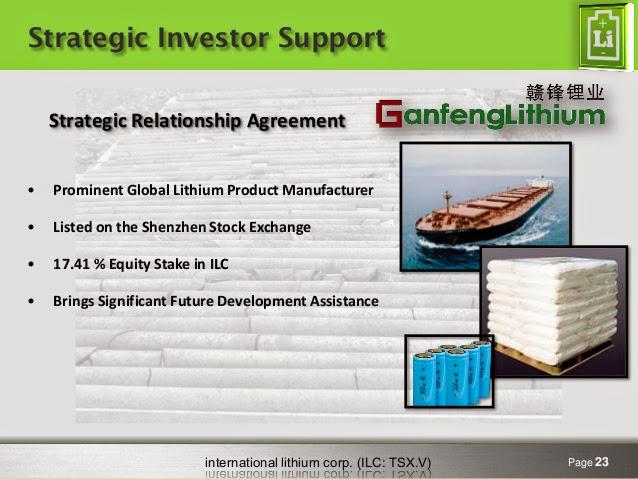 International Lithium And Ganfeng Lithium: "The End Of The Lithium 'Big 3'.
"Joe Lowry has published a very interesting article about the lithium market, major producers and rising Chinese powerhouses in lithium industry. You can find now more details on International Lithium strategic partner Ganfeng Lithium. Apple Electric iCar and Warren Buffet BYD move into energy storage to chase Elon Musk with his Tesla Gigafactory bring Lithium back onto the radar screens of investors now. Read more."
International Lithium Corp. and Ganfeng Lithium Commence Work Programs on the Avalonia and Mariana Lithium Projects.
Disclosure: The author is long TRRXF, ILHMF.