Video - China's First Home-Grown Electric Sports Car.
"A Chinese company's new electric sports car is aimed at the luxury end of the market, currently dominated by European brands. The WSJ's Colum Murphy reports."
"War On Pollution" in China produces a range of new concepts of electric cars to conquer the largest auto-market in the world. Not all of them will become the hit in the market, but the trend is apparent - EV is the future for mobility in China. Government supports this leap into the lithium based technology to close the gap with western auto-makers. Security of supply for lithium takes the centre stage in the development of strategic industry - electric cars. Tesla Gigafactory has already spiked interest to the lithium batteries and Megafactories are being built now in China by LG Chem, Foxconn, BYD and Boston Power.
International Lithium And Ganfeng Lithium: "The End Of The Lithium 'Big 3'.
"Joe Lowry has published a very interesting article about the lithium market, major producers and rising Chinese powerhouses in lithium industry. You can find now more details on International Lithium strategic partner Ganfeng Lithium. Apple Electric iCar and Warren Buffet BYD move into energy storage to chase Elon Musk with his Tesla Gigafactory bring Lithium back onto the radar screens of investors now. Read more."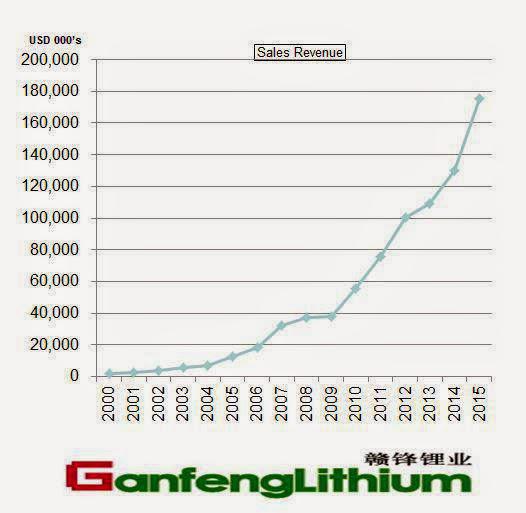 International Lithium Corp. and Ganfeng Lithium Commence Work Programs on the Avalonia and Mariana Lithium Projects.
The Wall Street Journal:
Executive Shows China's First Home-Grown Electric Sports Car
BEIJING-In a quiet technology park near the Chinese capital's airport, a former Beijing Jeep executive is completing a plan to create China's first homegrown electric sports car.

Lu Qun's idea: design and build a battery-powered sports car that is cheaper than imported European gasoline-engine roadsters. If successful, Mr. Lu's first car would go into production in late 2016 and challenge similar models from much bigger foreign companies.

His CH-Auto Technology Co. has a track record. It has designed gasoline-powered cars for Chinese manufacturers including Zhejiang Geely Holding Group, Jiangling Motors Corp. and a Dongfeng Motor Group. joint venture. Read more on WSJ."
Disclosure: The author is long TRRXF, ILHMF.