Video - Tesla's Jim Chen On The Powerwall, Gigafactory And Tesla Model III.
Now it is all coming together: Powerwall and Powerpack will be driving cost of lithium batteries down with huge volume of production at Tesla's Gigafactory and Tesla model III will bring us the mass market for electric cars. Now the question will be whether we will have enough battery grade lithium for all Gigafactories and Megafactories coming on-line. International Lithium is working on the security of Lithium supply with our strategic partner Ganfeng Lithium.
Joe Lowry: Lithium Capacity Additions Will Be Short Of Demand.
"Joe Lowry is sounding the rising alert for all industry insiders about the coming shortage of lithium. Tesla is waiting for Panasonic to solve all the supply problems, but the growing demand is already pushing prices higher even before Gigafactory comes on-line! The ignition of mass market for electric cars and energy storage will come with lower lithium battery cost. Gigafactory promise us to bring the magic $100 per kWh. Supply of lithium will become crucial and its security will be even more important than its price.

Our partner Ganfeng Lithium controls with other Chinese companies 75% capacity of battery grade lithium hydroxide now. We are moving into the new landscape for critical materials which are powering the green revolution. Stay tuned for the update from our lithium exploration programs on J/V projects in Ireland and Argentina."
Joe Lowry: What The Beginning Of Lithium Shortage Looks Like.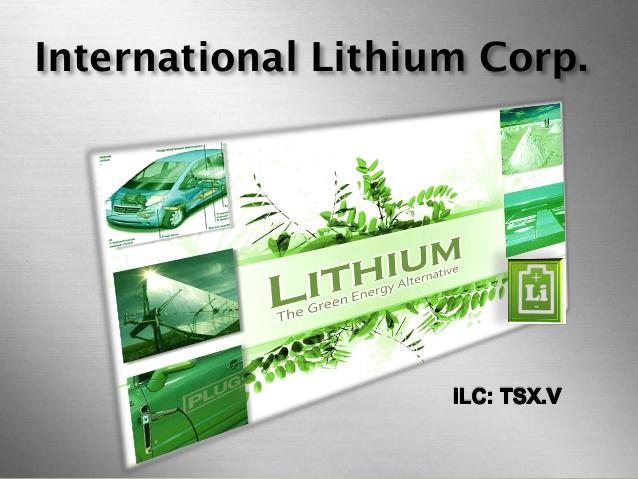 "Joe Lowry from @globallithium presents another evidence of growing constrains in the lithium supply chain. He knows International Lithium strategic partner Ganfeng Lithium very well and has covered its incredible growth in his previous articles, which you can find on this blog as well. Read more."
Disclosure: The author is long TRRXF, ILHMF.