Video: Jon Yoshimura: Tesla's Energy Storage Systems - Coming Home to Hawaii with SolarCity.

Now we can learn more about the success of Solar Energy, applications for Tesla Powerwall energy storage and why SolarCity is taking this opportunity very seriously. Two very fast growing companies Tesla and SolarCity are disrupting the utility business now and lithium is at the heart of this new technology.
International Lithium Corp. Updates on Drilling Programs in Argentina and Ireland.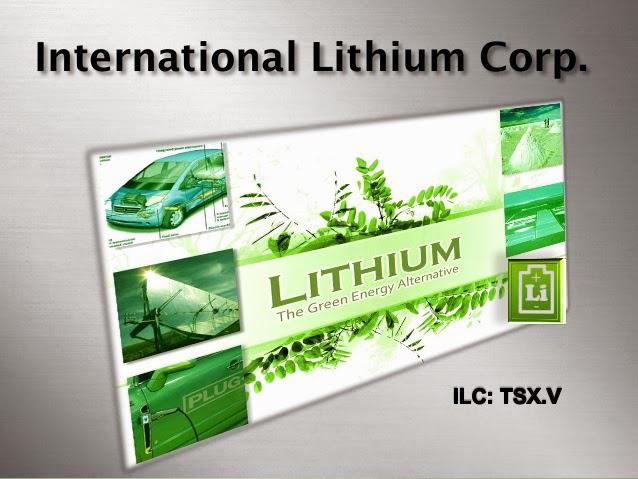 We have great news today from our both J/V projects with Ganfeng Lithium! You already know about my personal vision for the lithium industry and our strategic partnership between International Lithium and Ganfeng Lithium from China. Now we have results coming in from our exploration and development programs.
The Lithium-Ion Battery Megafactories Are Coming: Production To More Than Triple by 2020.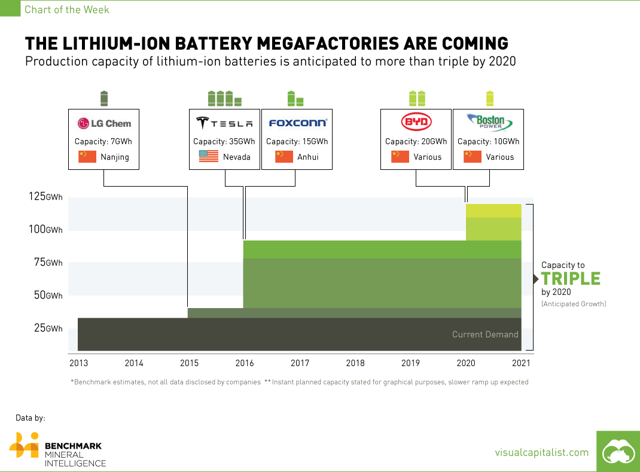 Disclosure: The author is long TRRXF, ILHMF.