Lithium Race: China to Grant Licenses to Electric-Car Manufacturers.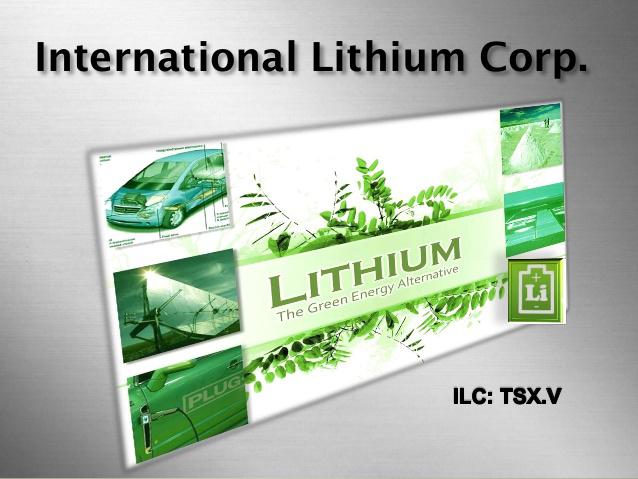 China is moving very fast to promote its strategic industry - electric cars. The idea is to make the leapfrog past ICE manufacturing base and straight into the EVs. China has already become the largest lithium market in the world and building up its own lithium battery production base. Mass market for electric cars will bring the wide adaptation of EVs in Chinese megalopolises suffering from pollution. State-level incentives are helping as well and we are at the tipping point for all EV industry now following the remarkable Solar Energy growth. International Lithium is building the supply chain for Ganfeng Lithium - one of the world-wide leaders in lithium materials production. Our two J/V are financed by this giant from China and it makes now all the difference, we have access to the capital and getting very good results from both our projects in Ireland and Argentina.
Elon Musk's Gigafactory Battery Plan Spurs Lithium Producers To Weigh New Plants.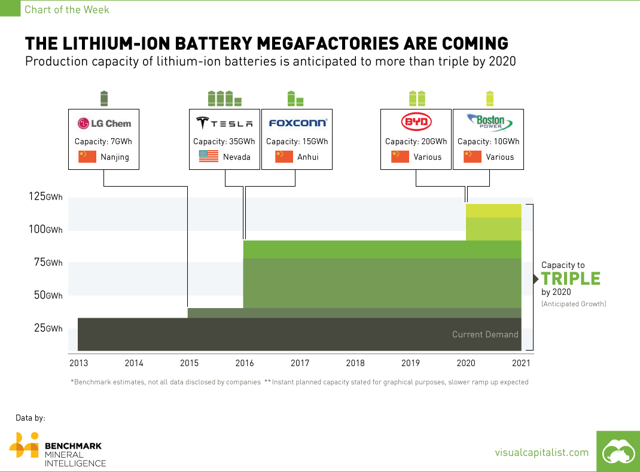 News about the potential shortage in battery grade lithium supply is travelling fast and now hitting the mainstream media.
Tesla Gigafactories: Is There Enough Lithium to Maintain the Growth of the Lithium-Ion Battery Market?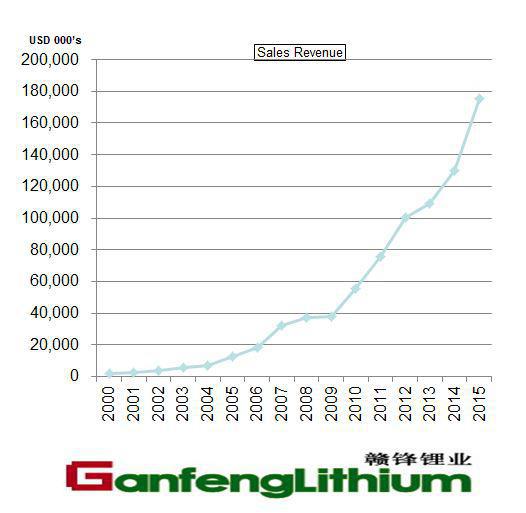 International Lithium Corp. Updates on Drilling Programs in Argentina and Ireland.
We have great news today from our both J/V projects with Ganfeng Lithium! You already know about my personal vision for the lithium industry and our strategic partnership between International Lithium and Ganfeng Lithium from China. Now we have results coming in from our exploration and development programs.
Bloomberg:
China to Grant Licenses to Electric-Car Manufacturers
China will issue manufacturing licenses to makers of electric cars to spur their adoption after sales lagged behind a national target.
The permits will allow companies to only produce electric cars, according to a statement posted on the National Development and Reform Commission's website. To qualify, applicants must possess expertise in designing, testing and assembling electric cars, including patents and intellectual property rights to core technology.
China, which is promoting the use of electric vehicles to reduce its reliance on imported oil and cut tailpipe pollution, is experimenting with allowing companies outside of manufacturing industries to develop electric vehicles as a way to spur innovation and competition.
The initiative takes place at a time Silicon Valley companies from Apple Inc and Google Inc. to Uber Technologies Inc. are getting into transportation, exploring everything from cars and drones to space-ships, and pioneering new business models.
The policy takes effect on July 10."
Disclosure: I am/we are long TRRXF, ILHMF.