Video - Lithium Race: Uber, Tesla And Autonomous Electric Cars In 17th Annual Top Tech Trends.

Today you can dive into the high tech world and find out what is really hot in the world of venture capitalists. Tesla, Uber and electric autonomous cars - sounds like disruption squared to me.
"Among the speaker was Steve Jurvetson, Tesla Board member and investor. One of the Jurvetson's statements really stood out. Jurvetson stated that Uber CEO Travis Kalanick told him that "in 2020, if Tesla's cars are autonomous, he'd want to buy all [500,000] of them." InsideEVs"
At International Lithium with our strategic partner Ganfeng Lithium we are building the supply chain for this green rEVolution. Now you can see where my personal inspiration is coming from.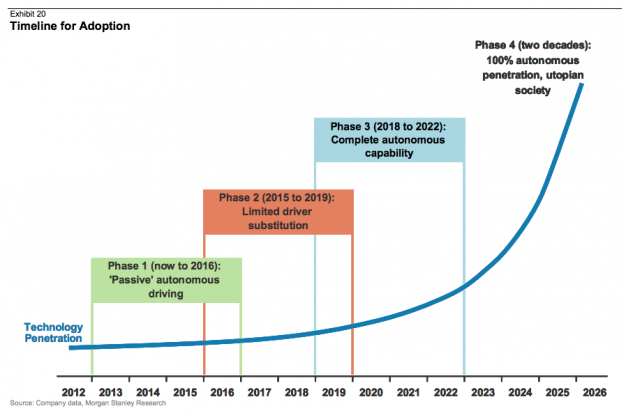 Tony Seba: Clean Disruption - 100% Electric Cars And 100% Solar Energy By 2030.
"We have discussed Tony Seba predictions quite a few times already and now you can listen to the visionary himself. His predictions seem to be unbelievable for majority of people now, but you better wait to dismiss it. Cost for Solar have just hit lowest ever with 3.87 ¢/kHw five years ahead of his prediction last year of 5 ¢/kWh by 2020!
I highly recommend Tony Seba's book: Clean Disruption of Transportation and Energy - you will understand this mega trend I am writing here about. We are moving into the age of distributed production and storage of energy and lithium is at the very heart of this groundbreaking technology. The Kodak moment for transportation and energy industry based on fossil fuels has come and gone. They are heading the same way as Kodak went. EVs powered by the Solar Power will bring the exponential disruption of the transportation and energy industries. Elon Musk with Tesla Motors leads the assault on 4 Trillion transportation industry and energy is next now. You can find more of my research on the links below on my blog. Welcome to the new industrial revolution: from atoms to bits. Read more."
Lithium Energy Storage: Better Than Grid Parity - Warren Buffett Signs Lowest Cost Solar Ever 3.87 ¢/kWh.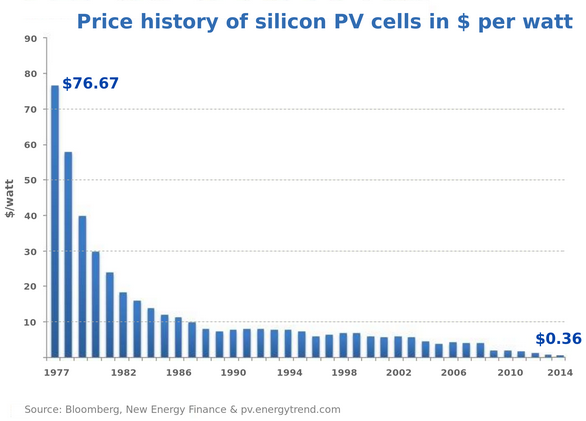 Tony Seba reports that his prediction about the dramatic fall in cost for Solar Power is already happening! Warren Buffett's NV Energy signs what may be the lowest cost solar power ever in US with 3.87 ¢/kWh! This exponential growth in Solar will be the next catalyst for lithium storage technology with Tesla, Mercedes and Samsung leading the way to the mass market of home energy storage. Now Joe Lowry's projection of 150% growth of lithium demand in the next ten years can be very consevative!
Joe Lowry: Global Lithium Projection Of Supply And Demand Growth For Next Ten Years.
"Latest initiative from Obama administration will help to bring Solar Energy to the low income communities all across U.S. International Lithium will become part of this picture with our J/V projects in Ireland and Argentina financed by our strategic partner Ganfeng Lithium from China."
Elon Musk And Tesla's CTO JB Straubel Share Their Vision On Energy.
"Elon Musk and JB Straubel speak at the Edison Electric Institute annual convention in New Orleans about Tesla's role and vision for electric energy. Elon responds boldly to the defamatory LA Times article and doesn't mince his words, calling them assholes. Pure bliss."
Elon Musk will make sure that everybody will drive electric cars in the future powered by Solar Power. International Lithium and our partners Ganfeng Lithium will make sure that we have enough lithium to make this dream happen.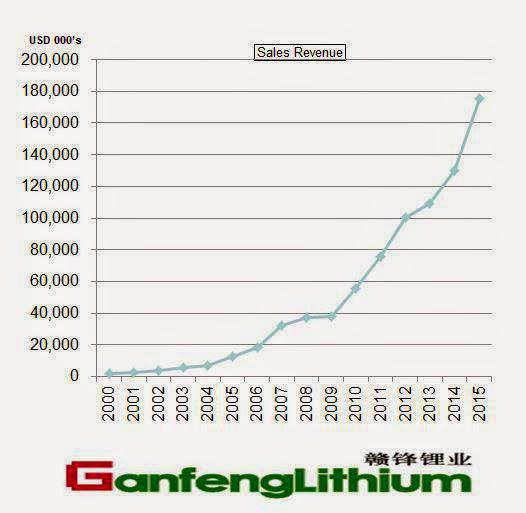 How to achieve the explosive growth like International Lithium's strategic partner Ganfeng Lithium? You need to have the largest auto-market in the world, "War on Pollution" and state-level support for the new strategic industry - electric cars. After Tesla Gigafactory, LG Chem, BYD, Foxconn, Boston Power and A123 are building their own Megafactories. New automakers, like Guanzhou Auto in China are moving now into electric space with announcements almost every month. International Lithium is building strategic supply chain for Ganfeng Lithium, our J/V in Ireland and Argentina are financed by Ganfeng and now we are receiving results.
Tesla Gigafactories: Is There Enough Lithium to Maintain the Growth of the Lithium-Ion Battery Market?
Elon Musk talks about "hundreds of Gigafactories to come" and other lithium batteries players are building their own Megafactories today. Tam Hunt brings the hot industry subject to the headlines. The short answer is: Yes, we have enough Lithium potentially in the world for electrification of all our transportation. But in order to get it as the raw material ready to be used we have to invest hundreds of millions of dollars and years to build this supply chain. The security of supply of lithium is taking the central stage for the main battery grade lithium producers.
The drama is that the demand is coming when junior miners are cut off the capital they need to develop the new projects. That is why International Lithium is very well positioned to participate in this trend with the financing of our lithium J/V projects by Chinese giant Ganfeng Lithium. Lithium supply issues are hitting headlines now and our results are coming from our exploration programs these days. You can find more information from lithium industry insiders on the supply issues on this blog.
International Lithium And Ganfeng Lithium: "The End Of The Lithium 'Big 3'.
"Joe Lowry has published a very interesting article about the lithium market, major producers and rising Chinese powerhouses in lithium industry. You can find now more details on International Lithium strategic partner Ganfeng Lithium. Apple Electric iCar and Warren Buffet BYD move into energy storage to chase Elon Musk with his Tesla Gigafactory bring Lithium back onto the radar screens of investors now. Read more."
Disclosure: I am/we are long TRRXF, ILHMF.