Boris Johnson Plans To Make London The Electric Vehicle Capital Of Europe.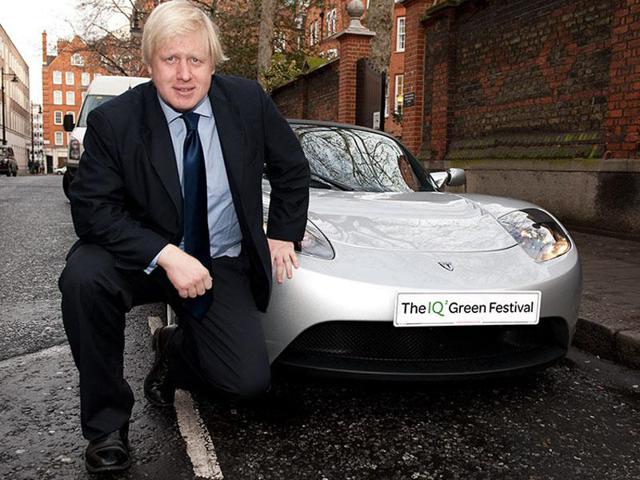 It is not the first time when very ambitious EV plans are announced in the UK. So far Elon Musk made more for EVs in UK with his Tesla Model S than all politicians combined. Recent attack on Solar is another message from the Fracking crowd. The progress cannot be stopped and we are getting there now with better electric cars. Tesla's Superchargers are making all the difference and Tesla Model 3 will make it the point of no return in this journey. The UK is just destined to be all electric in transportation very soon.
International Lithium is developing our J/V Avalonia project in Ireland with Chinese giant Ganfeng Lithium and we are entering into the new phase of development. City girls and boys - it is time to check the lithium supply chain - you know whom to call.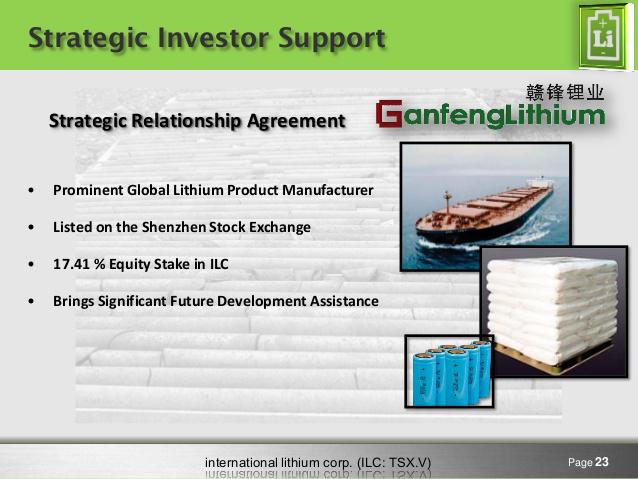 Lithium Race: Electric Cars Sales Leap By 350% In The UK In 2015.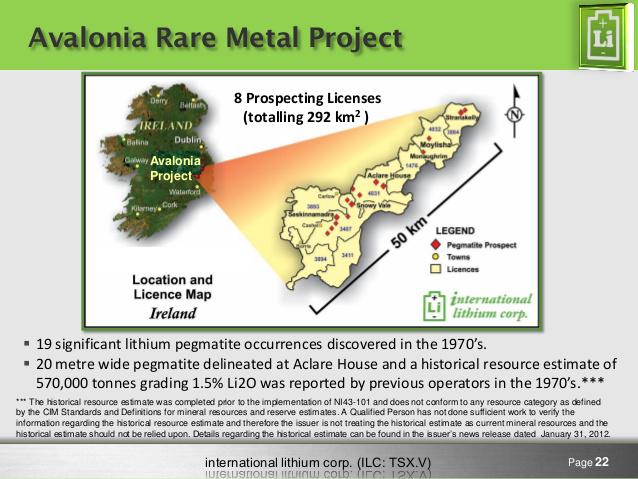 Here we go, finally the UK, which is destined to be 100% electric very soon, is buying EVs. The problem before was with the availability of good electric cars. Nissan Leaf made its entry for the real green lovers, but only with Tesla Model S we can talk about electric cars seriously. Now in the UK you have plenty to choose from: Tesla Model S, Nissan Leaf, BMW i3 and i8, Kia, VW, Mitsubishi, Renault, Ford. The tide is coming and Tesla Model X will be next present from Elon Musk to all our Range Rover crowd.
Our Avalonia Lithium J/V project in Ireland with Gangeng Lithium is moving forward and we anticipate that it will take the very important place in the lithium supply chain in the very heart of Europe.
International Lithium Corp. Updates on Drilling Programs in Argentina and Ireland.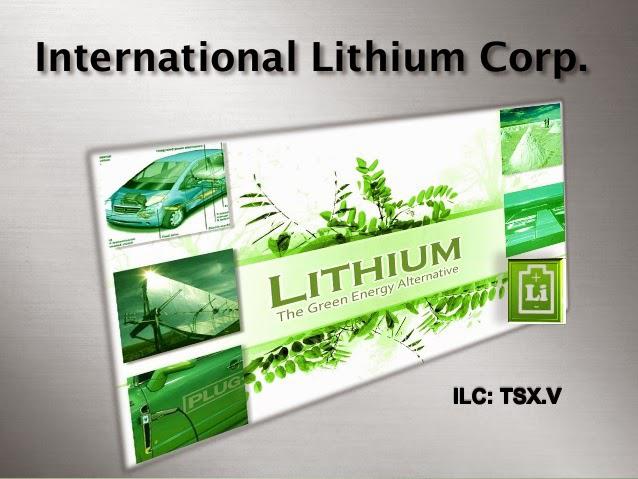 We have great news today from our both J/V projects with Ganfeng Lithium! You already know about my personal vision for the lithium industry and our strategic partnership between International Lithium and Ganfeng Lithium from China. Now we have results coming in from our exploration and development programs. Read more.
The Independent:
Boris Johnson unveils plans to make London the electric vehicle capital of Europe
His announcement came as the Fire Brigade announced they would replace some of their cars with electric vehicles
The Mayor of London Boris Johnson has unveiled his new plans to make London the ultra-low emission vehicle capital of Europe, which include lowering the congestion charge further for low-emission vehicles and giving grants to taxi drivers to encourage them to switch to electric cars.
The plan sets out a series of goals that hope to encourage the use and increase the numbers of ultra-low emission vehicles (ULEV) in the city.
The ULEV delivery plan lays out a number of schemes and areas of exploration, including improving the congestion charge discount for ULEVs, increasing the number of electric vehicle charging points, and giving decommissioning grants to taxis that are more than 10 years old, in an effort to encourage drivers to take up zero emission vehicles.
The plans could even lead to the introduction of preferential access and lower parking charges for ULEV vehicles in some parts of London. The Mayor's Office has said it will "explore" this idea, and will work with London's boroughs to develop it.
The Mayor's announcement came as the London Fire Brigade announced that 57 of their support vehicles will be replaced with hybrid electric cars by next year. The Brigade is also looking into the adoption of low emission fire engines, calling on industry to bring forward new technologies that can meet their demands.
London's New Routemaster buses are already hybrids, and Transport for London (TfL) is looking to make the bus fleet greener, through introducing more electric buses and new electric-only routes.
London is the most polluted place in the country, with air toxicity levels in some areas reaching up to three-and-a-half times the EU legal limit. A recent study by TfL and the Greater London Authority found that 9,500 Londoners died early in 2010 because of pollution.
Due to pollution's severe health impact on London's residents, the British Lung Foundation welcomed the new plans to cut emissions.
Dr Penny Woods, Chief Executive of the Foundation, said: "After the shocking air pollution mortality figures published last week for London, it is right and necessary that measures be put in place to bring down these emissions in the capital."
"The UK has failed to comply with legally binding limits for levels of air pollution in 16 other cities and must now prepare a national air quality strategy by the end of the year. If this government is serious about cleaning up the air we breathe, a real world testing system for bus and taxi emissions to support local authorities achieve tighter targets is just one of the policies it should be taking into consideration."
Disclosure: I am/we are long TRRXF, ILHMF.