Warren Buffett's Midas Touch: BYD Qin Becoming Best Selling Plug-In Electric Car Worldwide.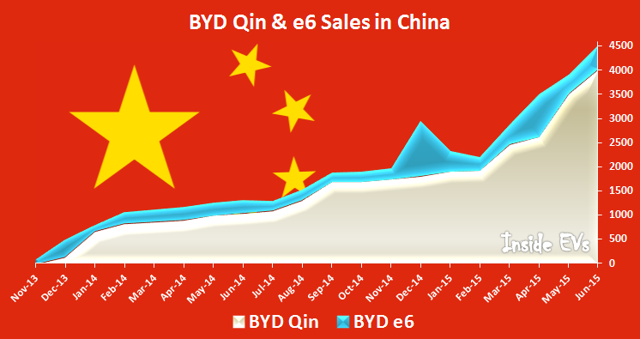 InsideEVs reports very interesting development with BYD Qin Plug-In sales. Looks like Warren Buffett has his Midas touch even in technology sector. China is at the tipping point now for mass market for electric cars and the best ones are only coming! You can find more information about Warren Buffett, BYD and mass market developments for EVs in China on my blog.
Lithium Race: Electric Car Sales Accelerate In Beijing.
"Xu Heyi, chairman of BAIC Group, has forecast that China will become the world's biggest electric car market in 2016, or probably this year."
Lithium Race: China Prepares 'California-style' Scheme For Electric Cars.
We have another catalyst to unlock the real potential of the largest auto-market in the world for electric cars. These additional benefits can bring us the tipping point for EVs in China even before Tesla Model 3 will create the mass market there.
International Lithium and Ganfeng: China's Lithium Battery Market to Quadruple to $8.7 Billion in 2025.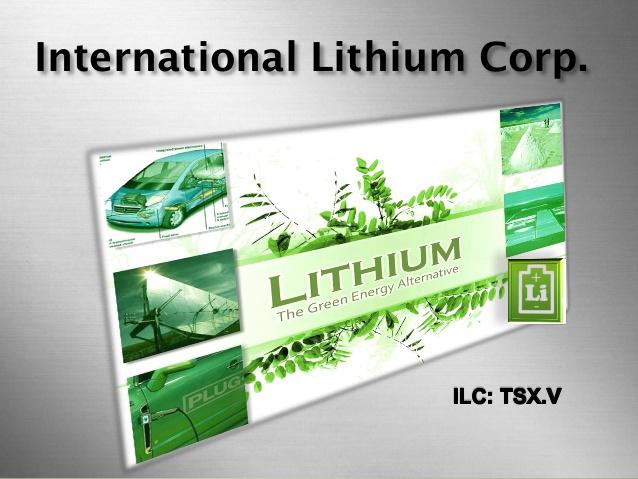 This is where we are going: International Lithium is building the supply chain for Ganfeng Lithium and is part of this vertically integrated lithium battery business in China. Ganfeng Lithium finances J/V projects with International Lithium in Ireland and Argentina and we have the very encouraging news coming out. Western Lithium has taken out Lithium Americas with Cauchari lithium brine project and as you can see on the map below we have just a very few Salars left without ownership by major lithium player. Read more.
International Lithium Corp. Updates on Drilling Programs in Argentina and Ireland.
We have great news today from our both J/V projects with Ganfeng Lithium! You already know about my personal vision for the lithium industry and our strategic partnership between International Lithium and Ganfeng Lithium from China. Now we have results coming in from our exploration and development programs.
InsideEVs:
BYD Qin Becoming Best Selling Plug-In Electric Car Worldwide?
"BYD Qin plug-in hybrid was at the end of May the fourth best selling plug-in model worldwide, according to the EV Sales Blog.
But the sales

surge this year is so strong

that by the end of this year Qin could be #1.
After less than 2,000 sales a month in February, BYD moved around 2,500 in March and April, over 3,500 in May and now over 4,000 in June!
4,015 to be exact, bringing the total sales counter to 16,477 YTD and 31,224 since December 2013. All those numbers concern China

(there are probably some low volume sales outside

of China, but we don't have any solid sources for those figures).
Up to date, BYD was increasing pace of deliveries every single month, so we could see 5,000+ soon.
BYD is selling the all-electric e6 mainly to fleets - 505 in June and 2,900 YTD through the end of June.
From August on, our eyes will be directed to another BYD plug-in hybrid: Tang rollout (from early July). In June BYD registered first 412 (probably dealers).
Well, we are not sure yet but the world's largest automotive market could open the doors for Chinese brands to be world leader

in terms of New Energy Vehicles (pure electric and plug-in hybrids) sales. They already did that with electric buses."
Disclosure: I am/we are long TRRXF, ILHMF.