Videos - Fighting The Greatest Challenge To Our Future: President Obama Announces The Clean Power Plan.
There is a solution to this greatest challenge to our future - climate change. Now we have the technology to address this problem. Solar Power and Electric Cars can drive us into the sustainable future.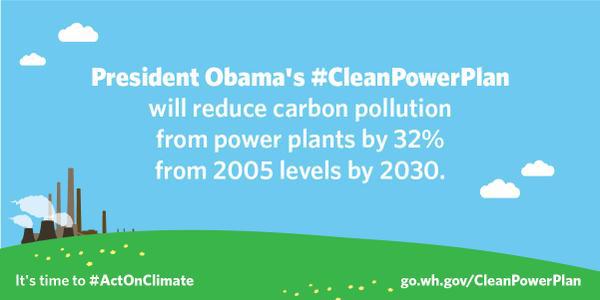 Lithium technology allows us to store energy, make solar and wind power work in our houses 24/7 and being integrated with the grid, it can power our electric cars. Lithium is at the heart of this industrial rEVolution.
Joe Lowry - Lithium Supply & Demand: Origins, Growth and Investment.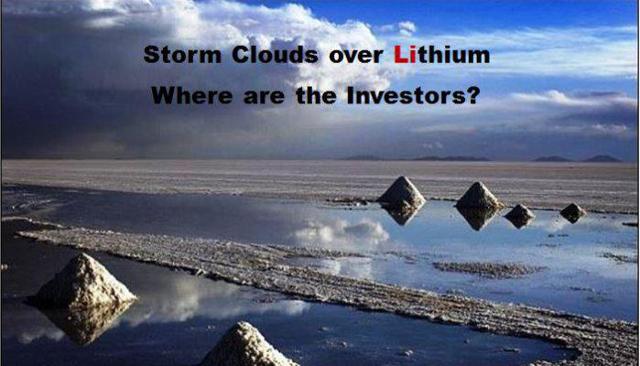 Joe Lowry has published another brilliant piece on the state of lithium industry, exploding demand and very sober outlook for the supply side. Joe brings more than twenty years of deep inside technical knowledge in this very opaque market place and knows almost all major lithium producers by "kicking all the tires" of their field operations. Lithium race is upon us and President Obama opens the new chapter for the sustainable clean economy. Where lithium will come from?
Joe Lowry: Global Lithium Demand To Rise 150% In The Next Ten Years.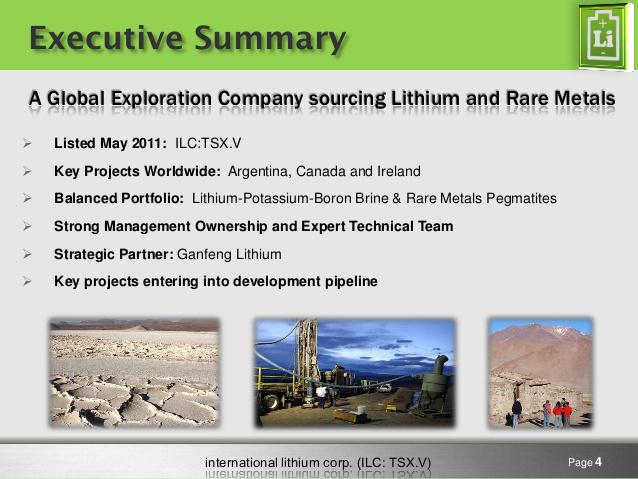 Joe Lowry provides a very sobering outlook for the lithium supply side for the next ten years. He estimates that demand will rise 150% from 160k T of LCE to over 400k T per year - I can even call it conservative in case if electric cars really will take off in the next few years. China is rapidly growing into the world largest market for electric cars matching its biggest auto-market size and state "War on Pollution". Chinese companies are controlling now 75% of lithium hydroxide production. Where all this lithium will come from? Joe is pointing out to the problems in the lithium sector with unproven technologies and junior miners without access to the capital to develop new projects. This is where International Lithium is standing out on its own. Ganfeng Lithium finances our J/V project developments in Ireland and Argentina and we have access to the latest technology from this leading lithium materials producer from China. Now our bulk sample from Mariana project in Argentina is being analysed for the potential lithium and fertiliser products by Ganfeng in China at its R&D facilities.
Dump The Pump: Warren Buffett And Elon Musk To Spark A Lithium Boom.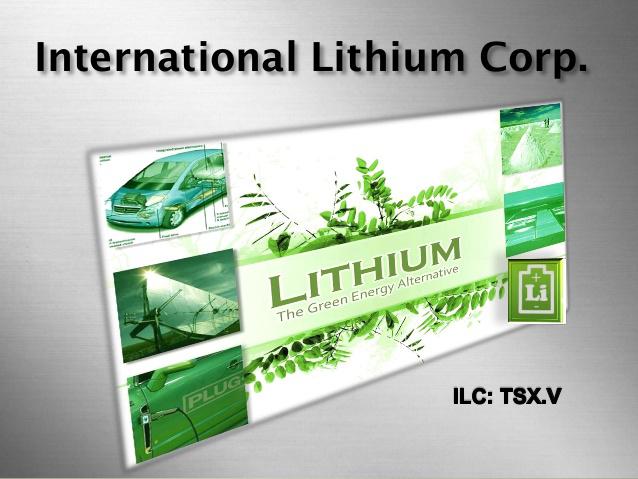 I find it quite symbolic that Oil Price has published this article by James Stafford. Our lithium story is getting on the investors' radar screens, the process is slow and masqueraded by the carnage in commodity sector. People and companies who are building their portfolios cannot imaging more opportune time: Elon Musk and Warren Buffett are making the broad market appeal for electric cars and solar energy, but lithium market itself is still full of smoke and mirrors. And now just wait for the official confirmation from Apple about electric iCar to spark all electric cars market and hedge funds start fishing upstream all supply chain. This is where Lithium comes into play as the strategic commodity, where security of supply is the most important now. The disparity in commodity and technology valuations creates great opportunities for those who can think long-term and cherry pick the best assets at the rock bottom valuations. Where to go: always do your DD and follow the smart money from industry insiders. I will provide links for your research and share all publicly available information about International Lithium and our strategic partner Ganfeng Lithium. Please do not hesitate to contact myself on any of the social media platforms or at International Lithium. We are here to make this rEVolution happen. Dump The Pump. Read more.
Disclosure: I am/we are long ILHMF, TRRXF.