Lithium Race: World Is On Track For 1 Million Electric Cars Sales By September.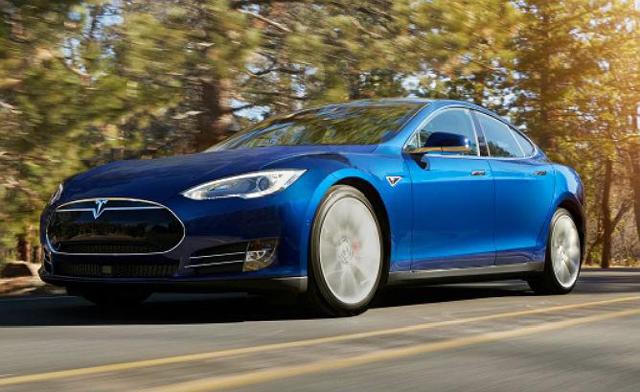 We have another fast approaching mile-stone for electric cars. In September world-wide sales of EVs are expected to reach one million mark, which will be the very significant growth from the very low base and still with the huge upside ahead of us. All cars will be electric - we are going into this electric future very fast now. Lithium: the magic energy metal - is at the heart of this Green rEVolution.
Joe Lowry - Lithium Supply & Demand: Origins, Growth and Investment.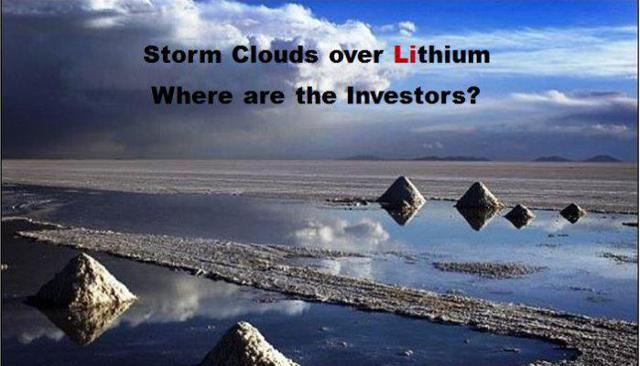 Joe Lowry has published another brilliant piece on the state of lithium industry, exploding demand and very sober outlook for the supply side. Joe brings more than twenty years of deep inside technical knowledge in this very opaque market place and knows almost all major lithium producers by "kicking all the tires" of their field operations. Lithium race is upon us and President Obama opens the new chapter for the sustainable clean economy. Where lithium will come from?
Joe Lowry: Global Lithium Demand To Rise 150% In The Next Ten Years.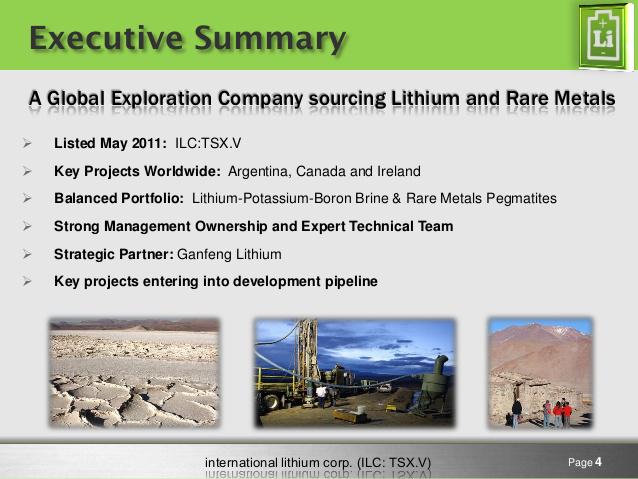 Joe Lowry provides a very sobering outlook for the lithium supply side for the next ten years. He estimates that demand will rise 150% from 160k T of LCE to over 400k T per year - I can even call it conservative in case if electric cars really will take off in the next few years. China is rapidly growing into the world largest market for electric cars matching its biggest auto-market size and state "War on Pollution". Chinese companies are controlling now 75% of lithium hydroxide production. Where all this lithium will come from? Joe is pointing out to the problems in the lithium sector with unproven technologies and junior miners without access to the capital to develop new projects. This is where International Lithium is standing out on its own. Ganfeng Lithium finances our J/V project developments in Ireland and Argentina and we have access to the latest technology from this leading lithium materials producer from China. Now our bulk sample from Mariana project in Argentina is being analysed for the potential lithium and fertiliser products by Ganfeng in China at its R&D facilities.
Dump The Pump: Warren Buffett And Elon Musk To Spark A Lithium Boom.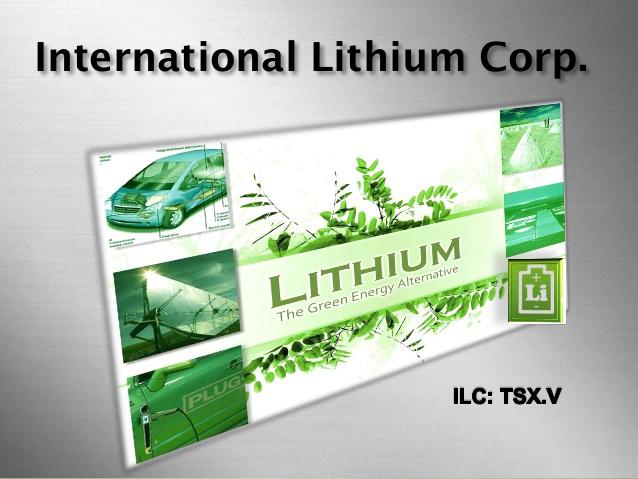 I find it quite symbolic that Oil Price has published this article by James Stafford. Our lithium story is getting on the investors' radar screens, the process is slow and masqueraded by the carnage in commodity sector. People and companies who are building their portfolios cannot imaging more opportune time: Elon Musk and Warren Buffett are making the broad market appeal for electric cars and solar energy, but lithium market itself is still full of smoke and mirrors. And now just wait for the official confirmation from Apple about electric iCar to spark all electric cars market and hedge funds start fishing upstream all supply chain. This is where Lithium comes into play as the strategic commodity, where security of supply is the most important now. The disparity in commodity and technology valuations creates great opportunities for those who can think long-term and cherry pick the best assets at the rock bottom valuations. Where to go: always do your DD and follow the smart money from industry insiders. I will provide links for your research and share all publicly available information about International Lithium and our strategic partner Ganfeng Lithium. Please do not hesitate to contact myself on any of the social media platforms or at International Lithium. We are here to make this rEVolution happen. Dump The Pump. Read more.
Hybrid Cars:
World Is On Track For 1 Million Plug-in Sales By September
If plug-in electrified vehicle fans need a good reason to throw a party, how about the fact that the one-millionth PEV worldwide is expected to be sold by mid next month?
This is based on 910,000 cumulative sales through June 2015 of plug-in hybrids and all-electric cars since these vehicles first came on the scene. Global sales are now cooking along at a rate of 40,000 per month and climbing, but it's been a long time coming.
What began with dinky little cars purchased only in the hundreds annually by forward-thinking adopters two decades ago up-shifted to greater volumes last decade when Tesla and others came along, then took off starting in 2010.
A global sales spike of 729 percent in 2011 over a handful in 2010 saw annual sales volume rise to around 50,000, then in 2012 over 110,000 or 150 percent more were sold. In 2013 a 70-percent increase witnessed around 200,000 annual units, and 2014 saw over 300,000 or 53 percent growth.
At the present rate 2015 could have over 400,000 sales, and positive pressures outweighing negative continue, as does now innovation and increasing serious efforts by numerous automakers.
U.S. Still A Leader
For the first half of this year, just about 200,000 PEVs were bought in the 20 top countries, with the lion's share being by less half that many nations.
The U.S. remains the largest consumer of plug-in vehicles but its lead is slipping, as is Japan's. Meanwhile Europe for the first time as a whole topped the U.S. market.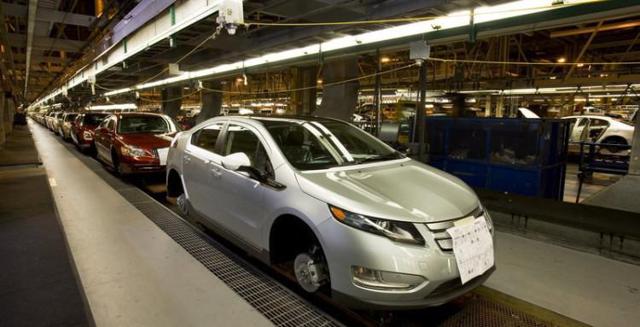 In December the U.S. held down 41 percent of the world's total PEV sales but by June 2015 it had declined to 38 percent. With 53,944 PEVs sold in the first half of the year, its cumulative total grew to 345,276 and this has actually now crossed 350,000 in July. This means the U.S. is responsible for more than one-third of the global total.
On a percentage basis however, the U.S. is not as impressive as other nations. Annually, the U.S. buys 16.5 million passenger cars and trucks and its PEV market share fell from 0.71 percent in the first half of 2014 to 0.64 percent in 2015.
Battery electric vehicles increased U.S. market share while plug-in hybrids declined significantly from 0.36 percent to 0.22 percent.
Analysts have offered several reasons among a mish-mash of variables trying to account for what is going on in U.S. sales. The headline news is gas prices dropped, and so consumers making long-term vehicle purchases changed back to more SUVs and trucks based on short-term news of cheap fuel.
If gas prices spike back up, it's predicted the reactive public may shift back to fuel misers of one form or another.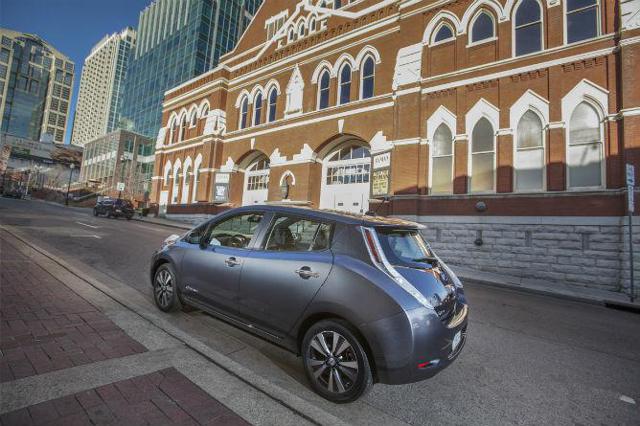 Beyond this, the market is still new, and models like the Chevy Volt and Nissan Leaf have done relatively well but not been a home run success to break out of a limited sales volume range. And now new models pending including 200-mile range EVs replacing 80-some mile EVs for the same price may also have a chilling effect for some.
Incentives and positive news mixed with dire reports that electrified cars are not as green as claimed by certain publications have also seeded the public with conflicting messages. Surveys show mainstream buyers may entertain misconceptions and have only fuzzy comprehension of the actual value proposition and benefits afforded by a PEV, and contradicting stories have thus had a stalling effect among some.
The strongest push for the U.S. and all global markets is generally agreed to be mpg and emission regulations. These are forcing automakers to develop and market new vehicles, and respective government agencies are also actively promoting them.
This, say advocates, is not without reason with concerns over energy security, and climate change, but meanwhile other countries are accepting plug-in vehicles on a higher percentage basis.
According to global sales tracker Mario R. Duran, who compiled data used in this report, five nations now have over one-percent market share.
These are: Norway (22.8 percent ), the Netherlands (5.90 percent), Sweden (2.01 percent ), UK (1.03 percent ), and France (1.00 percent).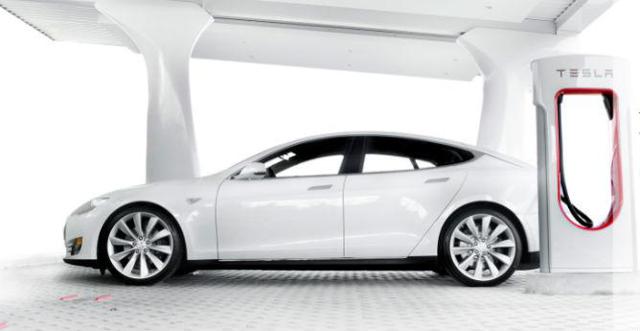 In 2014 only three countries - Norway, Netherlands and Sweden - were over one percent, so we see a shift.
Further, five nations had sales growth over 50 percent. These are the UK (247.2 percent), China (185.8 percent), France (86.7 percent ), Germany (67.3 percent ) and Norway (66.4 percent).
Europe and China are growing fast this year, observes Duran, and the U.S. and Japan have continued "in the red" relative to previous performance.
Not counted, but worth a mention are heavy duty PEVs being pushed in China.
"China is the absolute king in heavy-duty PEV sales, with over 22,000 during the first half of 2015, and 53.7K cumulative sales," observed Duran of mainly all-electric buses.
And, the big picture worldwide is PEVs are on the rise, and the real growth has been this decade.
So, if you want to have a Million PEV Party, sometime in the first or second week of September ought to be a safe guess to schedule it."
Disclosure: I am/we are long TRRXF, ILHMF.