Lithium Race: General Electric Bets Big On Battery Energy Storage Systems.

We have the very important announcement for the lithium battery space. Another corporate heavy weight enforces lithium technology for energy storage. GE is involved in the markets all over the world and its ability to integrate complex energy systems including Wind and Solar will bring the next catalyst to the adoption of distributed energy generation systems. We are at the tipping point for the mass market in Solar and EVs and GE involvement brings another level of development to our Lithium race. All world is going green and electric with Wind and Solar and lithium technology allows it to work 24/7.
Lithium Technology Powers Your iPhone, Tesla's Cars And NASA's Mars Rovers.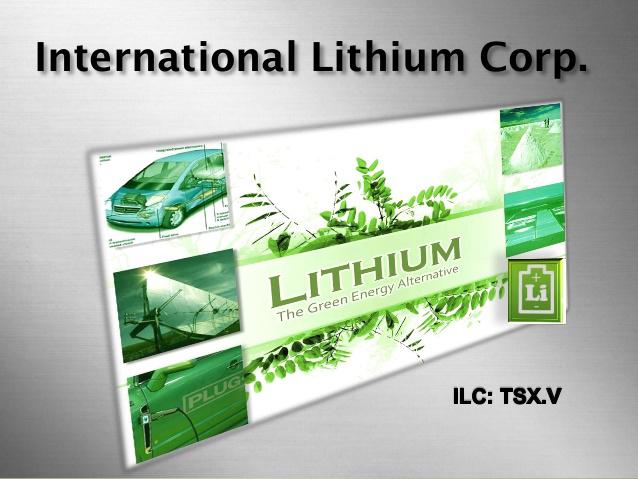 Business Insider is taking lithium story to the mainstream investors. This market is very small, still under the radar screens of the majority of investors and masqueraded by the carnage in commodities. Obama's Clean Power Plan and China's Strategic Industry Development Plan will create the mass markets in electric cars and home energy storage allowing solar power to work 24/7. Lithium is at the heart of this technology empowering Green rEVolution.
Lithium market is very opaque and real information is often hidden from the public among outrages claims and promotions from different companies and journalist just jumping on the hot subject. On this blog I try to bring you the best industry experts with their opinions and up-to-date developments in lithium market.
Joe Lowry - Lithium Supply & Demand: Origins, Growth and Investment.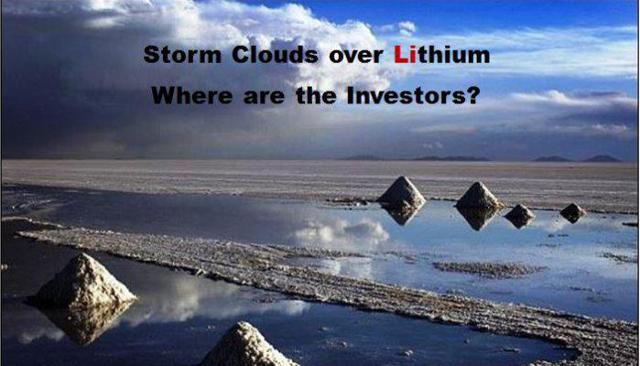 Joe Lowry has published another brilliant piece on the state of lithium industry, exploding demand and very sober outlook for the supply side. Joe brings more than twenty years of deep inside technical knowledge in this very opaque market place and knows almost all major lithium producers by "kicking all the tires" of their field operations. Lithium race is upon us and President Obama opens the new chapter for the sustainable clean economy. Where lithium will come from?
Joe Lowry: Global Lithium Demand To Rise 150% In The Next Ten Years.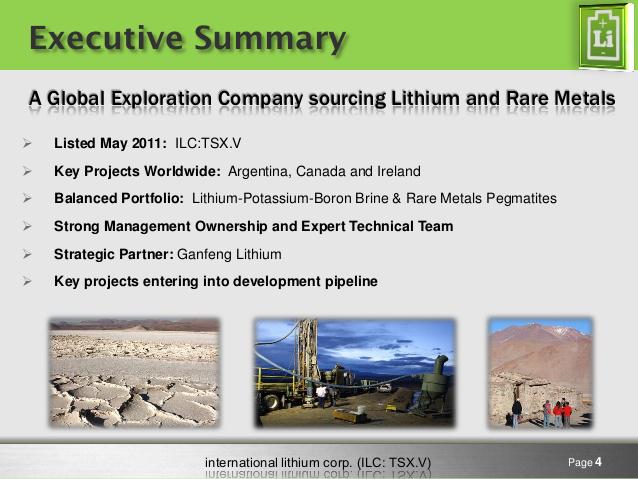 Joe Lowry provides a very sobering outlook for the lithium supply side for the next ten years. He estimates that demand will rise 150% from 160k T of LCE to over 400k T per year - I can even call it conservative in case if electric cars really will take off in the next few years. China is rapidly growing into the world largest market for electric cars matching its biggest auto-market size and state "War on Pollution". Chinese companies are controlling now 75% of lithium hydroxide production. Where all this lithium will come from? Joe is pointing out to the problems in the lithium sector with unproven technologies and junior miners without access to the capital to develop new projects. This is where International Lithium is standing out on its own. Ganfeng Lithium finances our J/V project developments in Ireland and Argentina and we have access to the latest technology from this leading lithium materials producer from China. Now our bulk sample from Mariana project in Argentina is being analysed for the potential lithium and fertiliser products by Ganfeng in China at its R&D facilities.
InsideEVs:
General Electric Bets Big On Battery Energy Storage Systems.
General Electric sometimes overshoots, which we saw when the company boldly announced the largest ever order of electric cars.
GE also didn't have luck with their energy storage systems, despite over 50 MWh of installed capacity in 25 countries.
Earlier this year, GE terminated the development of its in-house molten salt batteries Durathon used in ESS, and laid off most researchers who worked on that project.
"Earlier this year, it scaled back production of its own Durathon industrial batteries, reducing its manufacturing workforce from 200 to 50 at the Schenectady, New York plant where the battery is made. The company is focused on improving Durathon's longevity, including managing its chemical degradation."
But GE intends to get back into the game and is expecting the ESS market to expand four times to $6 billion by 2020.
Jeff Wyatt, GE's general manager for energy storage, said:
"We believe in the space and its ability to grow. We think we can be a sizable player within it, and that's really what we're intending to do."
The new strategy includes the concept of using lithium-ion batteries supplied by other companies. Since April, GE secured two deals related to lithium-ion ESS in California and Ontario, Canada.
Having different batteries to choose from, GE will offer complete ESS including energy storage, inverters and other elements.
Source: Reuters"
Disclosure: I am/we are long ILHMF, TRRXF.