"The Art Of Currency War" And Putin's Gambit By China - The End Of "FREE Trade": Death By TTIP.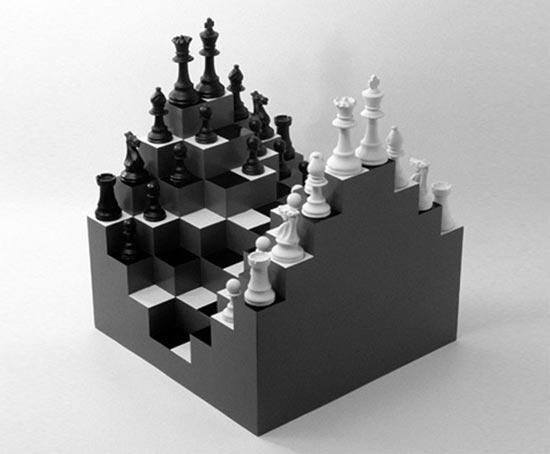 In an astounding move China has just edited the alternative ending to the FED's movie "Mission Impossible: The Death Of Gold". China enters Currency War with a style of the best practice from "Art Of War": Yuan is devalued by 2% - by most on record! Gold is already celebrating and is up not only in Yuan terms, but in US Dollar as well to $1120 intraday high so far. Now we can better understand the big picture: why China was accumulating the record amount of gold and encouraged its citizens to do so as well. What a timing for the record buying of Gold just before these announcement and poor Hedge funds who was shorting gold on record, the short covering will be swift and explosive. This Special Op by China: "Yuan Sting" will have a very broad implications. In one move China is protecting its market from imports, stimulate domestic production and boost its export power.
Live by TTIP - die by TTIP. The message is very clear. FED has now the great excuse never raise rates: "Just Because of China". Strong dollar will kill the anemic recovery in U.S. and China welcomes outsourcing back. Whatever the reason: AIIB vs TTIP, payback for the American Roller Coaster in the Chinese stock market or delay in SDR approval by IMF - the implications are very significant and we have geopolitics driving this chess game. Currency War is just another weapon of mass distraction.
Now I just have to spin my bellowed lithium as well here. In a brilliant state-level planed debut China has played out its own Clean Power Plan Twist: when nobody paid any attention world class lithium production facilities were built. Chinese lithium producers like Ganfeng Lithium are supplying Panasonic, who is supplying Tesla with lithium cells. Lithium supply chain is already under strain. Now BYD, Foxconn, Boston Power, LG Chem and A123 are building their own Megafactories to produce lithium batteries.
China is already controlling 75% of work-wide production capacity of Lithium Hydroxide. Companies like Ganfeng Lithium are securing supply of strategic commodities for this rEVolution and financing development of International Lithium J/V projects. Now, after the gambit move with Yuan "Sacrifice" devaluation, China will ignite production of lithium materials, batteries and EVs. Made In China is coming back in force and at the completely new technological level. Leapfrog into EV age past carbon economy and ICE cars is almost complete.
Will anybody care about it apart Trump's hair style here in the West? GMO boost created the great audience for the FB feeds, but what is next - are we ready for it? Elon Musk is almost alone against this coming tide and financial pundits are counting how much money he is losing on every car. At stake is Energy Independence and lithium is at the heart of it. Where will it be coming from? Who will be controlling the market and selling lithium batteries for all our EVs? By the way ICE Petrol cars are dead in the water according to Tesla's CTO. Be ready for this game to unfold very fast now.
TTIP, TTP And NWO Vs China And Gold - Cutting To The Chase Of Geopolitical Sleepwalking With Velina Tchakarova.
FED's Mission Impossible: "Gold Is Dead And Nobody Loves It Any More."
Boom: China SGE Gold Withdrawals An Enormous 1464 Tonnes So Far This Year.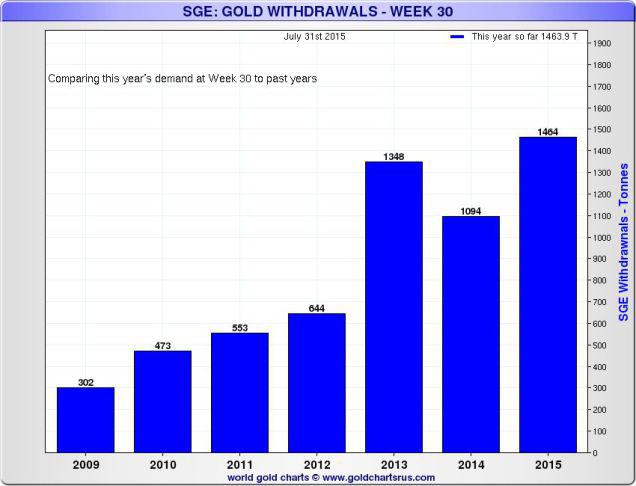 International Lithium And Ganfeng Lithium: "The End Of The Lithium 'Big 3'.
Security Of Lithium Supply: SQM Stock Still Down On News Chile Wants To Revoke Mining Leases.
Here comes the perfect storm for the lithium supply chain. Politics, bribes and fight around the "hot assets" in Atacama are not the best ingredients for the hungry Chinese companies ramping up battery grade lithium supply for the coming Megafactories all over the world. Meanwhile Tesla Gigafactory is still relying on Panasonic to sort out all lithium supply issues. Price of battery grade lithium was going up even before these political games around SQM and now rain storms will add to the strains on production in Atacama. Now you can better appreciate why Chinese giant Ganfeng Lithium is financing and developing with International Lithium our J/V projects - security of Lithium supply is taking the central stage for the ongoing electric rEVolution.
Elon Musk's Gigafactory Battery Plan Spurs Lithium Producers To Weigh New Plants.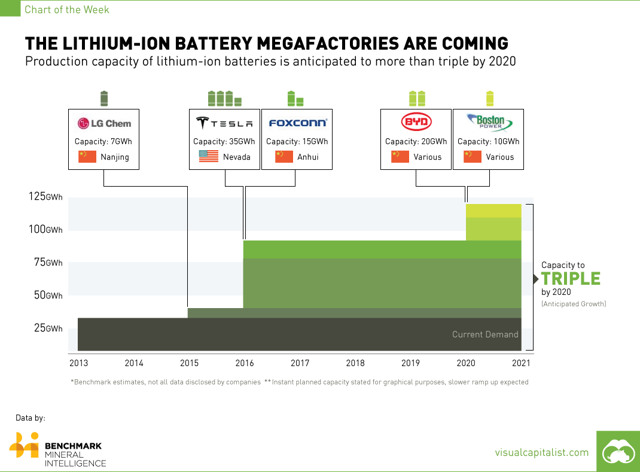 Joe Lowry - Lithium Supply & Demand: Origins, Growth and Investment.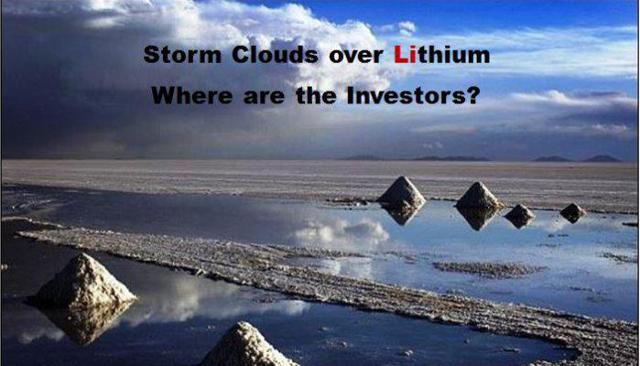 Joe Lowry has published another brilliant piece on the state of lithium industry, exploding demand and very sober outlook for the supply side. Joe brings more than twenty years of deep inside technical knowledge in this very opaque market place and knows almost all major lithium producers by "kicking all the tires" of their field operations. Lithium race is upon us and President Obama opens the new chapter for the sustainable clean economy. Where lithium will come from?
Joe Lowry: Global Lithium Demand To Rise 150% In The Next Ten Years.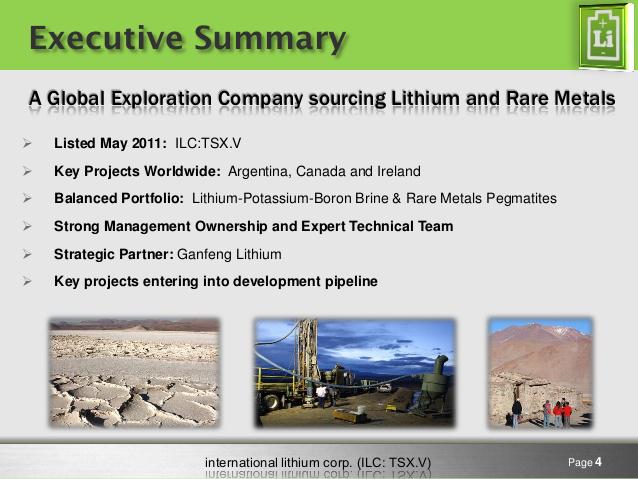 Joe Lowry provides a very sobering outlook for the lithium supply side for the next ten years. He estimates that demand will rise 150% from 160k T of LCE to over 400k T per year - I can even call it conservative in case if electric cars really will take off in the next few years. China is rapidly growing into the world largest market for electric cars matching its biggest auto-market size and state "War on Pollution". Chinese companies are controlling now 75% of lithium hydroxide production. Where all this lithium will come from? Joe is pointing out to the problems in the lithium sector with unproven technologies and junior miners without access to the capital to develop new projects. This is where International Lithium is standing out on its own. Ganfeng Lithium finances our J/V project developments in Ireland and Argentina and we have access to the latest technology from this leading lithium materials producer from China. Now our bulk sample from Mariana project in Argentina is being analysed for the potential lithium and fertiliser products by Ganfeng in China at its R&D facilities.
Disclosure: I am/we are long TRRXF, ILHMF.