Video - Tony Seba: Clean Disruption - Learning From The Past And "Horse Manure Crisis".
Tony Seba gives another brilliant presentation on Clean Energy and Transportation Disruption. Do you now that the world was facing unsolvable "Horse Manure Crisis"? It was back in 1880 and apparently we have survived, but it was the Climate Change of the day in the past. There were even "Horse Manure Crisis" deniers. This crisis was solved not by "Clean Poop" or "Manure Capture and Storage". It was not "Fracking Manure" or even "Biofuel-poop" - just think what Energy Industry is selling you today. It wasn't solved by government "targets" of 30% less manure in 20 years! It was solved by two disruptive technologies: automobile and electric streetcar.
Today we are facing the crisis of our time - Climate Change and we now even have the Clean Power Plan to address it. New disruptive technologies will change completely our Transportation and Energy. Lithium technology allows us to store energy very efficiently and electric cars will take our streets over. Just look at Tesla Model S and wait for Model X and Model 3 to ignite the mass market in EVs. Solar will power our houses and EVs and lithium batteries for Home Energy Storage will make it work 24/7.
International Lithium Corp. Reports on Continuing Work in Argentina and Ireland With Ganfeng Lithium.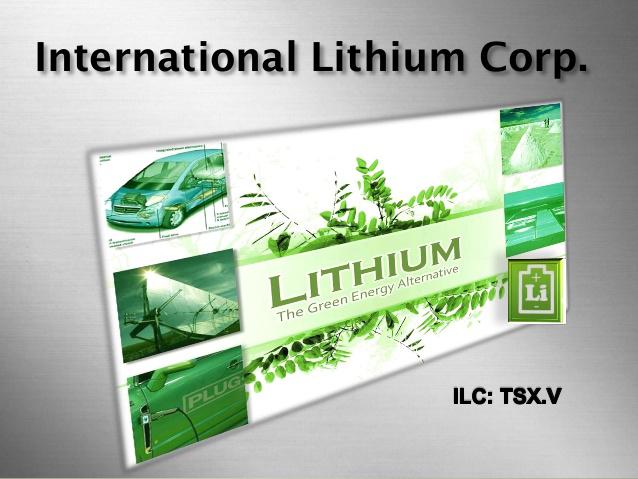 Mr. Kirill Klip, President, International Lithium Corp. comments, "Our projects are advancing in tandem with rising lithium prices. The lithium supply chain is being stressed even before the commissioning of the Tesla Gigafactory and other megafactories from BYD, Foxconn, Boston Power and LG Chem. Our joint ventures with Ganfeng Lithium demonstrate that cooperation between companies with varying expertise in the raw materials supply chain can work to secure a supply of strategic commodities. In this case, lithium which is necessary for the clean energy initiatives announced by the U.S. and China. These two countries alone will provide mass markets for electric cars and home energy storage units increasing the demand for lithium batteries."
Lithium Race: Petrol Cars Are Dead In The Water, Says Tesla CTO.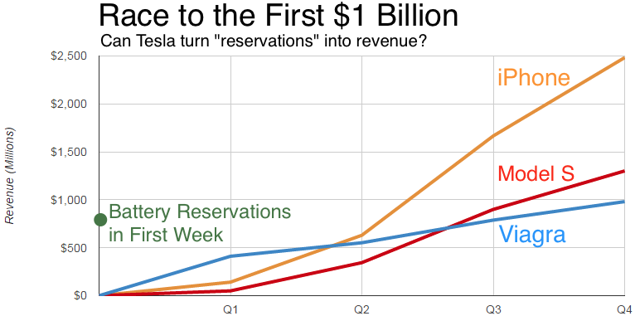 Cheaper lithium batteries change everything. Mass production on Tesla Gigafactory will bring the costs down and Tesla Model 3 will ignite the mass market for electric cars. GM Bolt will try to gain some market share ahead of Tesla and Nissan will present the new Leaf with extended range. Apple electric iCar will change all this market overnight. The future is here and it is electric.
Lithium Energy Storage: Better Than Grid Parity - Warren Buffett Signs Lowest Cost Solar Ever 3.87 ¢/kWh.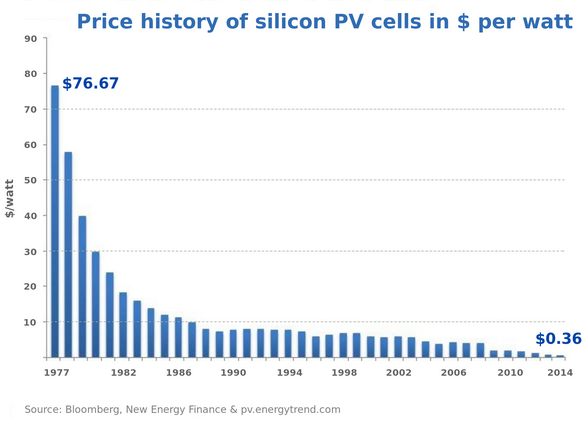 Tony Seba reports that his prediction about the dramatic fall in cost for Solar Power is already happening! Warren Buffett's NV Energy signs what may be the lowest cost solar power ever in US with 3.87 ¢/kWh! This exponential growth in Solar will be the next catalyst for lithium storage technology with Tesla, Mercedes and Samsung leading the way to the mass market of home energy storage. Now Joe Lowry's projection of 150% growth of lithium demand in the next ten years can be very consevative!
Disclosure: I am/we are long TRRXF, ILHMF.