Mass Market For EVs: Near-production Rendering Of 2017 Chevrolet Bolt EV.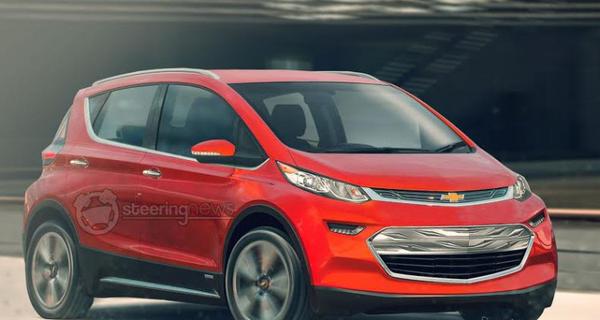 They are coming! Chevy Bolt, Tesla Model 3 and Nissan Leaf with the improved range will ignite the mass market for EVs. Lithium Gigafactory by Tesla and Megafactories by Foxconn, BYD, Boston Power, LG Chem and A123 are being built to mass produce lithium batteries. Cheaper lithium batteries change everything. Ganfeng Lithium: 1.3 billion dollar market cap giant from China - is building the secure supply chain for lithium and International Lithium advances two J/V projects now in Ireland and Argentina. Financing from the Lithium Major makes all the difference for International Lithium and now we are reporting great results.
International Lithium Corp. Reports on Continuing Work in Argentina and Ireland With Ganfeng Lithium.
"Mr. Kirill Klip, President, International Lithium Corp. comments, "Our projects are advancing in tandem with rising lithium prices. The lithium supply chain is being stressed even before the commissioning of the Tesla Gigafactory and other megafactories from BYD, Foxconn, Boston Power and LG Chem. Our joint ventures with Ganfeng Lithium demonstrate that cooperation between companies with varying expertise in the raw materials supply chain can work to secure a supply of strategic commodities. In this case, lithium which is necessary for the clean energy initiatives announced by the U.S. and China. These two countries alone will provide mass markets for electric cars and home energy storage units increasing the demand for lithium batteries."
Steering News:
Near-production rendering of 2017 Chevrolet Bolt EV.
"The Chevrolet Bolt EV concept was unveiled at the 2015 North American International Auto Show in January and was confirmed for production in February.
In June, GM released a video which showed the company testing Bolt EV prototypes at the company's Milford Proving Grounds in Michigan. Among other things, the prototypes were being tested for the handling dynamics, cabin comfort, quietness, charging capability, and energy efficiency.
The production version is expected to be nearly identical to the concept and digital artist Shoeb Kalania has depicted his impression of the same in a new rendering (featured image). Changes speculated include a restyled front bumper and grille, slightly bigger headlamps, bigger ORVMs and different LED taillights. The Bolt EV will have support for DC charging and will offer a range of over 200 miles (322 km).
Its price will start at around US$ 30,000 and it will be sold in all 50 states of the U.S. market and in many global markets too. A Euro-spec version bearing Vauxhall badge for the UK and Opel badge for rest of the Europe is a possibility too.
The Bolt EV will enter production some time next year and the car is slated to go on sale in H1 2017. GM has emphasised that the Bolt EV is meant for the masses, unlike the Tesla cars, which can only be afforded by the premium section of the society."
Disclosure: I am/we are long ILHMF, TRRXF.