VolkswagenGate: Is There Any Future For Oil And Auto-Makers? Volkswagen "Clean Diesel" Fraud Exposed.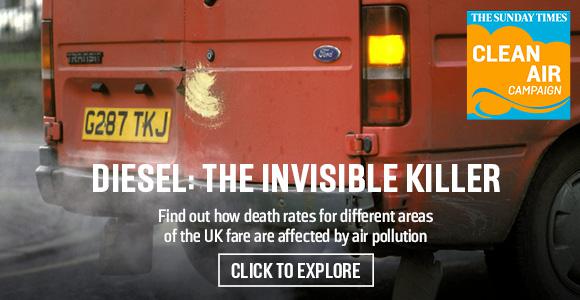 Are they guilty? Let's courts to decide it. Are we all guilty - yes, by buying all this idiocy from our corrupted politicians in the first place. Now, finally, "Clean Diesel" Fraud is exposed in mass media. Did we had the real choice before? Almost no, but now everything is changed. Elon Musk has accelerated Electric Cars to The No Return Point and now others are to follow. At the moment of writing Volkswagen is down 25% - Mr Market does not like Fraud and 18 Billon fines in one sentence together. Who will be next?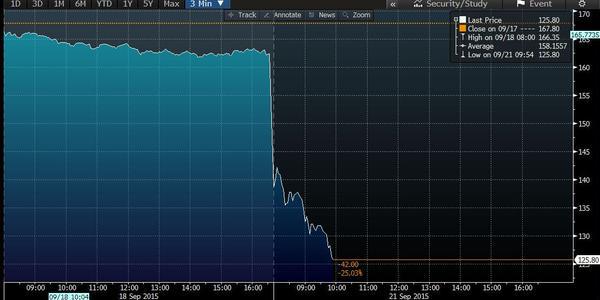 I would like to remind you that all expressed opinions on this blog are my personal ones and do not reflect the official position of any companies I am involved with.
By the way, 18 Billion dollars fine will make it for Three Tesla Gigafactories and small change left - 3 Billion dollars for secure Lithium Supply for years to come. What a Waste! In 2009 when I have visited Frankfurt auto show all Great Germans were EV ready. Volkswagen showed two EVs, Audi e-tron was the hit, Mercedes has brought 3 E-Cell SUV concepts: Full Electric, Fuel Cell with lithium battery and Plug In hybrid. BMW was flirting with eDrive and ActiveE at that time as well. BMW i3 and BMW i8 will be coming later. BMW i8 is still with "Clean Diesel" inside. Can you believe that All Great Germans cannot do what Elon Musk has done alone with Tesla Team? I can, easily. Too much Golf, napping and "silent sufferers" - voiceless diluted shareholders are three largest obstacles on the way of progress.
I met every single Great Germans in 2009 at the stands at the parties, I talked Lithium and future for Europe, I looked for partners for ILC. Dry residue: Ganfeng Lithium is International Lithium strategic partner now from 2011. It has grown to 1.2 Billion dollars market cap and is financing our two J/V projects. Ganfeng supplies Hydroxide Lithium to Panasonic, which supplies its lithium cells to Tesla Motors. Hello, China controls 75% of Lithium Hydroxide. And … Porsche CTO is still looking for his "customers to embrace electric cars and where to change them with his new standard to make it truly practical"?!
Actually, Mersedes has invested 50 million into Tesla and has an agreement to use Tesla's power-train long time ago. Where are all those Electric Cars? Great Germans have decided to embrace "Clean Diesel" after wasting Billions on Hydrogen at the dawn of 21st century. How deep are they in this scam we will find out from Bloomberg now.
What will be next? Courts will be busy. I do hope that if you have enough money for a good German car you will go and buy Tesla Model S or X. Vote with your wallet. Spend the same amount of money on The Luxury Electric Car and drive it for £350 per year with 10k miles! Push them ALL to change. We will be working hard at International Lithium to bring the secure supply of Lithium and allow Elon Musk to ignite the mass market in Electric Cars with Tesla Model 3 next March at Geneva auto show with $35k price tag and 200 miles range. Please do not ask me where to charge Teslas any more. Tim Cook maybe, finally, will get out of hiding on the military base in California with Electric iCar - it will change all 4 Trillion auto-market landscape overnight. The breakthrough can come from China, as usual, with the state-level military plan for The Next Fifty Years. Watch Warren Buffett with BYD and Foxconn with mysterious 15K electric car with 100 miles range.
Maybe you will RT this post - I do not need your money, let's just stop all this BS funded by corruption. Lithium fever now goes upstream: the buying spree of lithium battery start ops and lithium projects is already started. Hedge Funders and VC, if you are still searching for the future the links are below. All details on how "Clean Diesel" is killing us all and what are the alternatives. Best.
The Great "Clean Diesel" Car Deception Speeding Us To A Toxic Death.

"If you thought that poor Chinese people that are dying like flies because of air pollution are so far away that we should not really bother, I have a bad news for you. The great deception of "Clean Diesel" financed by German and other European auto-makers and Oil industry is taking its toll on all citizens in all major Capitals of Europe. German auto-makers were playing "Green Hydrogen" ideas at the turn of the century and after total fiasco to produce any commercially viable cars moved to "Clean Diesel" technology. Priced below Petrol cars Diesel model versions have been taking market by the storm. Now we are finally allowed to know the price we are all paying for it. I will repeat it one more time, it is not about just China - it is all over the world: to let people die of Air Pollution is a Mass Murder. We have the technology to address it. Read more."
Lithium Technology: Can Someone Wake Up Porsche And Tell Them About Tesla Superchargers?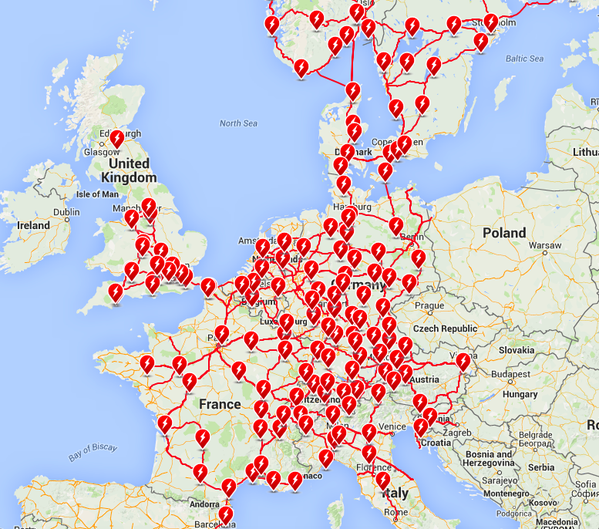 I could understand this article five years ago, but to read today that Porsche is still looking for conviction to build all electric cars is just mind-boggling. I guess, it is difficult to admit to its shareholders that VW group has wasted billions of dollars on Hydrogen with other German auto-makers and still promoting "Clean Diesel, which is killing us all with horrible air pollution.
So this "Tesla Killer" - Porsche Mission E could be produced within five years time and Porsche is calling for the new charging standard. I guess someone should wake them up and in between of rounds of golf and napping they can check this Map of Tesla's Supercharging Network in Europe. Tesla can be charged within 20 minutes up to 80% of its lithium battery capacity. I think that it is just enough and Porsche can just join Tesla with other German automakers and invest in expanding Tesla Superchargers Network if they are for real in our Electric rEVolution. Later all this network can be upgraded if this 5 minutes saving time will become so crucial. We do not ask you for apologies with harakiri to follow for the "Clean Diesel" - just do not treat everybody like total idiots. GMO is taking its toll, but we are still fighting and some still can even read. Just come clean finally and move on into EVs for real and join disruption or be disrupted.
Powered By Lithium: Tesla Model S Owners Get Charged Up All Over EU This Summer.
"Tesla Motors has rolled out its Supercharger network in Europe with unbelievable speed and now you can travel pretty much all over Europe free of charge! We have one more reason to dump the pump. Tesla stands on its own with its luxury green style proposition, but sales of all EVs in Europe are rising - we are moving fast in the post carbon society now. Read more."
The Future Of Oil: Electric Cars Have Reached The Point Of No Return With Tesla Gigafactory.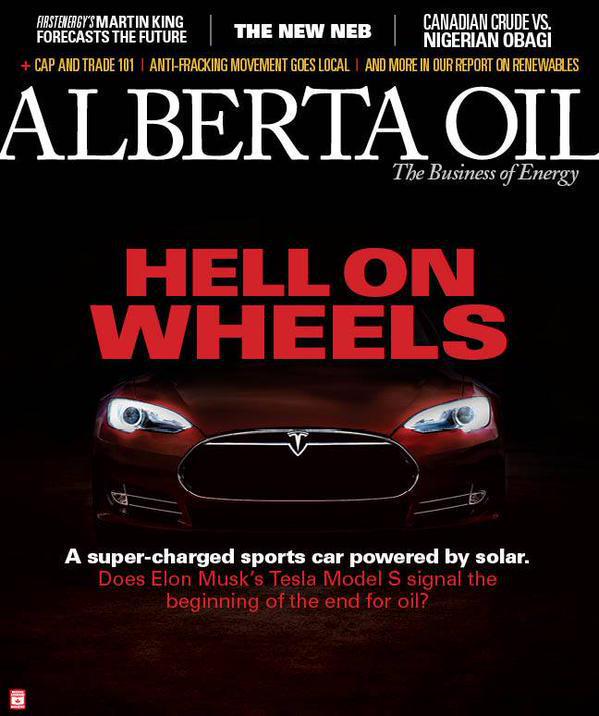 The short answer: All cars will be electric and the rest is history. If you like some details you are welcome! Read more.
International Lithium: President's Message And Private Placement.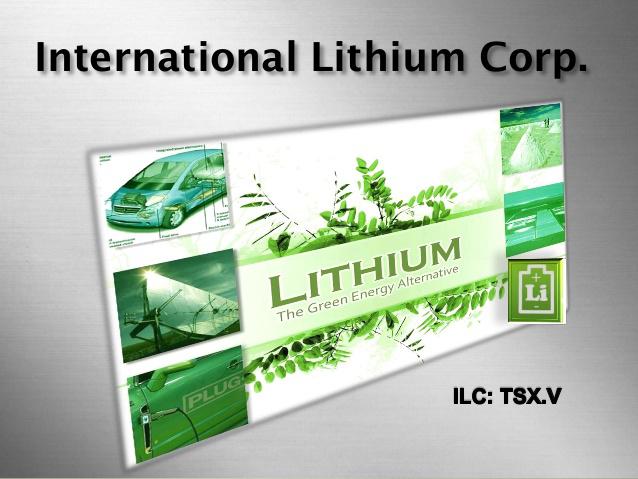 Disclosure: I am/we are long ILHMF, TRRXF.