Tesla And "Virtual Lithium Producers" - Joe Lowry: The Lithium "Paper Chase".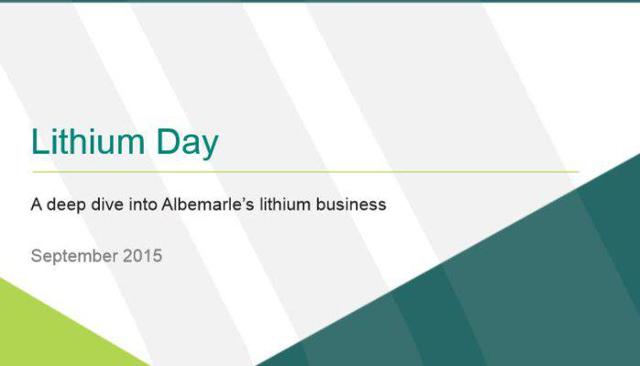 Joe Lowry is the source to go for the real analysis of what is going on in his "Opaque Lithium Kingdom". He spent more than 20 years at the very heart of very secluded Lithium Market and worked with one of the "Big 3" - FMC. You can find more about Joe on my blog, just search his name and visit his LinkedIn page. He is the must follow in the Lithium Industry.
His ability to separate the flies and the burgers is the most important for us. You know my opinion about Tesla and Elon Musk breaking Lithium Oligopoly. In one brilliant stroke with Bacanora Elon Musk has finished Lithium Oligopoly and all that talk that they can "Supply Lithium For Another One Thousand Years." Thank you, but No thank you. Nobody wants to be at the mercy of the former "Big 3" even if they can really produce enough, here where Joe is the best to cut down to the chase through all wishful thinking.
Everybody would like to have the security of lithium supply, meaning multiple sources ideally and, even better, owing her own "Sugar Beach" to produce "Next Coca-Cola." Lithium will become the commodity when its availability is more important than its price. The amount of money to be made downstream the value chain of the lithium business just not allow any risk with your ability to produce these batteries - you have to secure your access to the critical metal Lithium. We are talking here about the Next Industrial rEVolution. Trillion dollar industries are under disruption: Communication Industry with Mobile Devices, Auto Industry and Energy with Utilities.
This is what Ganfeng Lithium is doing by building its Vertical Lithium Business with International Lithium now. This is what Tesla "pretends to do, as Joe questions their "Lithium Supply Agreements." In my personal view it is great for lithium industry: by loaning his name Elon Musk is not risking anything and guys like Bacanora and Pure Energy will have to go and do all the heavy lifting: raise capital, develop the mines and technology to produce lithium. He is just opening the flood gates and VCs and Hedge Funds are rushing in to participate in the Lithium Fever. Here where Joe Lowry will help you to get a grip on what is really going on.
In contrast to any Gold or Copper deposit Lithium production is more like a chemical operation in the end when the right technology is matching the particular type of lithium source. It can make the difference between life and death for a lithium junior miner. This is why with International Lithium access to the Ganfeng Lithium provided capital is crucial, but Ganfeng Lithium Technology will play its major role in our new advanced stages of J/Vs development in Ireland and Argentina.
One of my new partners in International Lithium has just told me that after VolkswagenGate I am pushing into the open door. I do hope that it is the case now. So, please, use this opportunity to avoid the mistakes and chase too many windmills - this blog and link are for your to learn.
International Lithium And Ganfeng In "Top Lithium Producers."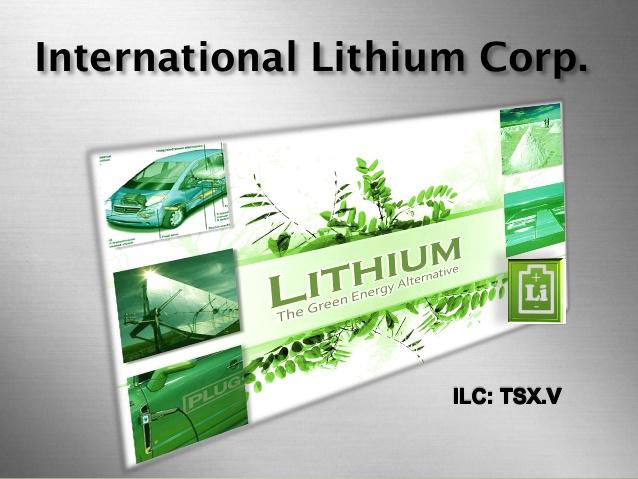 Ganfeng Lithium has enjoyed the exponential growth in the last years and has grown to the ranks of Top Lithium Producers. It supplies BYD, LG Chem and Panasonic, which supplies cells for Tesla Motors. It became the strategic partner of International Lithium and finances our two lithium J/Vs now in Argentina and Ireland. During the last Shareholder Meeting in China on September 21st Ganfeng has presented latest information on its incredible growth, market share and that security of Lithium Supply is its major concern. You can find more details on Ganfeng Lithium website.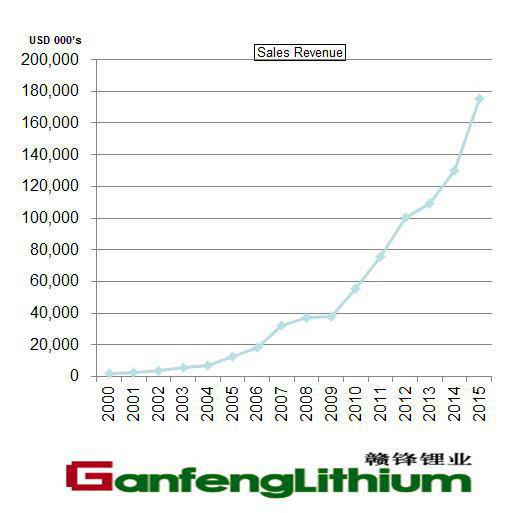 International Lithium: President's Message And Private Placement.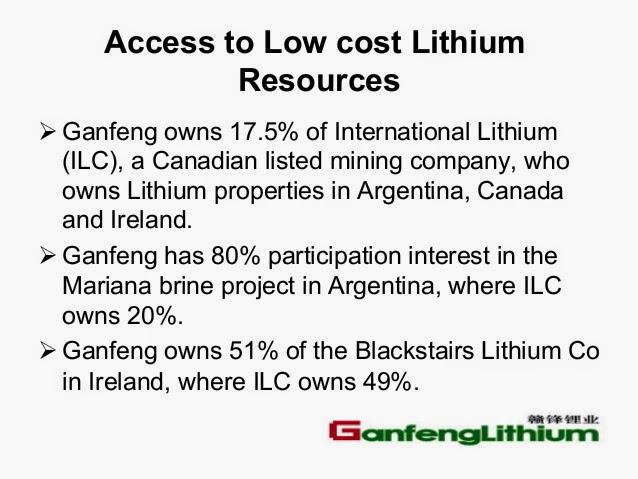 Today I have the opportunity to share with you, finally, the very good news which all our International Lithium Team was working very hard to deliver. It is one of many more to come and a very small token of appreciation of the value that we all have managed to build despite of the total massacre in the junior mining.
We have found new very strong partners who is sharing our vision of the future. This future is already here, it is just unfortunate that not everybody has it noticed. All cars will be electric. Lithium is the magic metal at the very heart of this rEVolution.
International Lithium is plugged into this Next Big Thing with our Team, Projects and Strategic Partners. Now the tide is coming: we have the beautiful boat, very strong Crew seasoned by the storms and today we are putting up our sails.
We are making our financing at the more than double premium to our market price just one month ago: at 8 cents vs 2.5 cents low in August. Any journey is full of uncertainties and risks; and it is always safer to stay on shore. Please read carefully all our legal disclaimers.
Nothing is for certain apart from death and taxes in this world, but we know how to navigate once we are at sea. And today I am pleased to share with you our destination:
International Lithium Corp. - A Green-Energy Metals Company.
"I have written extensively about International Lithium and our strategic partner Ganfeng Lithium. Our J/Vs in Argentina and Ireland are financed by this giant from China and we have very important access to the technology. Basically we are building the secure supply chain for Ganfeng Lithium using their expertise in raw materials needed for production of battery grade lithium from the very beginning. Our brine bulk sample from Mariana is being tested at Ganfeng state-of-the-art R&D facilities in China and in Ireland we have identified 22 exploration targets. Now, according to our latest NR, we are waiting for the approval of the budgets for both projects to be rapidly advanced after very encouraging results were received from the last exploration stage this year.
Today I would like to show you another side of International Lithium. We have the very strong technical team headed by our CEO Gary Schellenberg. Anthony Kovac - our COO and John Harrop - our VP of Exploration are among very few top level exploration managers and geologists in lithium sector. This Team depth has allowed International lithium to attract Ganfeng and strike two major J/V deals in all our industry. These days we are getting the first fruits of this very hard work. Coming volume shows that market is waking up and we are receiving at least some recognition of the value we have been building all these years.
I am talking a lot about the security of lithium supply and Tesla Lithium Hydroxide Supply Deal is another proof and was noticed by market overnight. Now venture capital is knocking on all doors chasing the upstream supply chain for electric cars and Energy rEVolution.
We have another great project at International Lithium: Mavis Lake Lithium And Tantalum Project which is located in mining friendly Canada in the area with excellent infrastructure and very encouraging initial exploration results with high grade Lithium and Tantalum. It will be our next strategic advance for the company. With J/Vs moving forward we are looking for the strong Strategic Partner to develop this project for the potential supply of this strategic commodity for the ongoing Next Industrial rEVolution. West will wake up one day to the fact that China has managed to control now not only over 90% of REE production, but 75% of Battery Grade Lithium Hydroxide as well.
Security of Supply means exactly this - Security. When the price is taking the second consideration and availability of critical materials is taking the central stage. My personal mission is to make this Security happen for the Western world for real as well, even if this part of the World still lives by HFT rules and Q by Q performance reflecting the coming bonuses. Our Asian friends are beating us all here with the state-level plans looking for The Next Fifty Years and building new strategic industries like Electric Cars in China.
We have Elon Musk, we need more like him, but it is a very good start. Our strategic partner for Mavis Lake is waiting somewhere in between of latest Q performance reviews. If you know the one - you know whom to call. Now I do not have really to explain any more What Is Lithium For - Elon Musk has made the great job and every single Tesla Model S is the best moving ad of the things to come. All cars will be electric and it will be very soon. And by the way any new hard rock mine for Lithium will take 5-7 years to build Lithium brine operations will take 4-5 years at best.
Why International Lithium? You can check presentation above. Read more."
Joe Lowry:
The Lithium "Paper Chase" - Part One
Albemarle and Tesla continue to dominant the buzz surrounding the lithium industry. The noise is more about what they are saying they will do than what they are actually doing. Of late, both companies seem to be trying to create lithium value via "paper" or announcements rather than meaningful actions.
ALB, the world's largest lithium company based on sales, seems to want to discourage new entrants with capacity addition announcements that won't happen anytime soon. Tesla, who will be the largest single end market consumer of lithium values if the Gigafactory is successful, seems to want to send the existing lithium producers a message via the announcement of supply contracts with what I like to call "virtual" lithium producers. It is hard to power a Model S with make believe lithium. This post discusses ALB, we will look at recent announcements mentioning Tesla supply agreements at a later date.
Albemarle held what they called "lithium day" last week. Anyone who has an interest in the lithium industry would do well to download the large presentation document. There is some great information mixed in with self-serving projections and estimates. Yes, Albemarle is the current lithium superpower but will their position in five years be as dominant as it is today? The "lithium day" presentation would indicate "yes". From my perspective, in five years they will be a slipping number #1 trying hard to hold on to their position and having to explain why the "most technologically advanced" lithium mineral conversion plant with 50KMT of capacity they spoke of last week is still not online.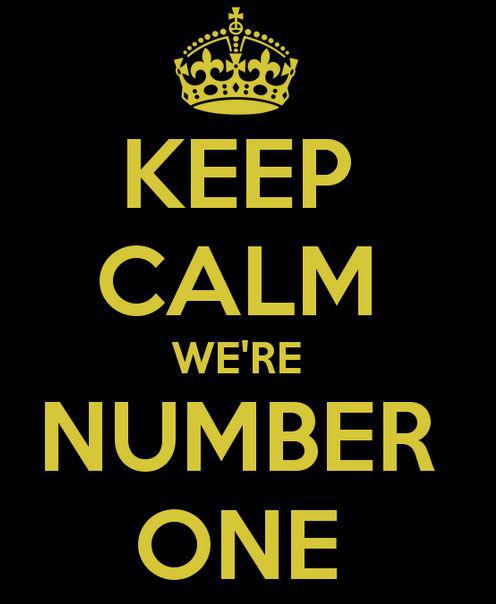 One of the most interesting statements made in the presentation was their "strategic" objective to capture 50% of the incremental growth in the energy storage market. ALB, the lithium "superpower", currently does not hold the # 1 lithium carbonate supply position to energy storage in any of the major LIB cathode producing markets - not Japan, not Korea, and certainly not China. The reality is SQM is currently #1 globally in lithium carbonate supply to energy storage.
In lithium hydroxide supply to energy storage, ALB trails FMC and China converters in the key market of Japan. ALB would like to count sales of Talison spodumene feedstock as part of their share but since they are a minority owner of the asset and the Chinese companies converting the spodumene to lithium carbonate and hydroxide (Tianqi, Ganfeng, Sichuan Yahua and Nike Gourun, etc.) control the output - the share should properly be attributed to the company producing and selling the lithium chemicals to the energy storage market. The often referred to "state of the art" lithium hydroxide plant built by Rockwood a few years ago in King's Mountain, NC with government subsidy has been plagued with issues limiting the volume of high quality product at an already undersized plant. This is not a guess on my part, it is well documented based on conversations with consumers in Japan. Yes, ALB can make battery quality material in King's Mountain but not in a volume that puts them in the top four of global battery quality hydroxide suppliers. Sometimes the truth hurts. Strange that ALB would use a "stop gap" tolling strategy to fill this shortfall in the supply capability and wait until 2020 to provide an "in-house" fix to the fastest growing segment in the lithium raw material market for energy storage. Of course, "superpowers" have weak points too - even if they don't like to reveal them in their capability matrix.
Albemarle's carbonate expansion in Chile should help their position; however ALB has not discussed in clear detail the problems they have had with the start-up. The plant was originally scheduled to start-up long ago as I have pointed out in detail in prior posts. They also seem to assume their permitting woes will go away soon. Where are the details on that?
Albemarle's ONLY dominance in the lithium business is in organics - downstream of lithium metal where there is less competition. ALB getting 50% of the incremental downstream growth is a reasonable assumption but the energy storage market is a very different story. ALB has virtually no chance of getting even 30% of the incremental growth in highly competitive energy storage market over the next five years. Counting a minority interest in spodumene raw material sales as energy storage "share" makes no sense.
I admired the bold moves Rockwood's prior CEO, Seifi Ghasemi, made to position the company as the lithium power of the future. Unfortunately, many believe ALB grossly overpaid for the Rockwood that Mr. Ghasemi clearly upgraded. I am in that camp.
ALB is under pressure to show the acquisition made sense and is clearly overselling their opportunity in lithium. Seifi Ghasemi is running another company and the ALB team is still learning the lithium business. Yes, ALB is the current lithium superpower. The number 1 position in the industry is ALB's to lose but some of the "wishing it were so, will make it so" statements that were part of the lithium day presentation makes one wonder about ALB's leadership and future.
Lithium hydroxide is the fastest growing lithium raw material for the energy storage market - yet ALB's "strategic" initiative to build new capacity by 2020 while they keep their current "also ran" position in hydroxide via toll supply brings into question whether ALB will "lead from the front" or try to maintain their position by discouraging new investment in juniors via capacity addition announcements with no specifics and target dates well into the future.
Having great EBITDA performance in a growing market during a supply shortage does not prove operational or management excellence. Let's wait a couple of years and see if even in an extremely attractive market cycle, ALB makes the Rockwood acquisition pay."
Disclosure: I am/we are long ILHMF, TRRXF.