Volkswagen DieselGate Fallout: Second Shock - Tesla Model S Takes On Mercedes S, Outsold BMW 7 And Audi 8.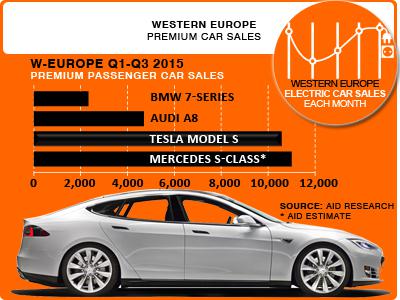 This news will be shock for a lot of people. Electric cars made by Tesla are just better than comparable luxury brands. All this data is for the whole 2015 up to September. Volkswagen scam is not even reflected in consumer behaviour! Tesla Model S is taking on Mersedes S already, outselling Audi 8 and BMW 7 by a very big margins. Welcome to The Silicon Valley Economics. Now this trend will only accelerate. To pay yourself to poison your kids with cancer hazard pollution is quite stupid after all.
Next step is to go for the mass market for electric cars, Tesla Model 3 will start it. The average price for a new car in U.S. was $23k in 2014. My magic formula is 20/200. $20k buys you BMW 2 type electric car with 200 miles range. Elon Musk will make it possible with dramatically reduced cost for Lithium Batteries to as low as $100 per kWh made at Tesla Gigafactory. If he will be able to commercialise Solid State Lithium Battery technology we are up for the real treat. Than Tesla Model S And X will go more than 500 miles on a charge very soon! Lithium is the magic metal at the very heart of this rEVolution.
Tesla: Ganfeng, International Lithium, Golf Carts and Pegasus.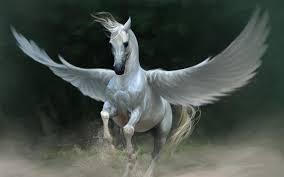 " … I am using a lot of images, colours and videos. The wavelength is very important to get you tuned in properly, so that you can get the picture without any distortions. Digital age is helping us here. My Canadian will never allow me to put it short, smart and brilliant like Colbert: "I drive Tesla. I love it! It's fast - it's full electric. It's like a golf cart had sex with a Pegasus."
Another funny thing is when you put numbers in NR some people are just loosing it and discussing very strange ideas about our company, partners and projects. So I think that now you are ready to get the translation and you will find the full text of ILC NR below again for your convenience.
I will slow it down and will cut a new track for you as well. Basically, ILC was supposed to pay a loan back to Ganfeng in December of this year. All our assets were pledged against this last remaining loan. That is why International Lithium was trading as low as 1c at some point, despite of everything happening in EV and Lithium space. Now we do not have that loan any more. Our Team at ILC has hold the Net, nobody could pass us in that point. When leading Lithium materials producer in the World like Ganfeng with 1.7 Billion USD market cap respects your Net play and makes this deal it means only one thing: they respect the ILC Team and assets of International Lithium. Now Ganfeng's shareholders have approved increase in ownership in Avalonia Lithium in Ireland from 51% to 54% and Ganfeng has to spend total 10 mil CAD in order to bring its ownership to 79% and ILC will retain 21%. Please, do not calculate Avalonia value on 126k CAD "deemed to be paid" for this 4%. This deal has accounted for all complex calculations: and this small number is just a book value. Do not judge the game on the last drop shot - we had a lot of rallies before it. It is called access to the capital and best lithium materials technology to develop our projects. It means that I did not have to dilute our shareholders at 2 c. My translation from Chinese will not be better than yours, but Google tells me something close to: "1.7 Billion USD MC company from China like what they found so far with International Lithium in Ireland". English in our NR helps by advising that Ganfeng is approving budgets presented by ILC for further development at Avalonia.
Now back to loans and Mariana Lithium project in Argentina. Ganfeng's shareholders have agreed to finalise terms of our Exploration Loan for Mariana. We have transferred part of that last outstanding loan into this new credit facility with Ganfeng. Maturity is … in 2024. If we receive any payments related to Mariana Lithium project before it - they will go to pay back this loan and interest. Interest is 10% p.a and total amount is 2 million USD. It allows us to keep our 80% / 20% J/V promotion for another min 5 million USD spent by Ganfeng to advance the project. The exact numbers you can get from our financial statements, as usual. Plus to it International Lithium has 10% Back In Right, like an additional option on the project, when ILC can buy these 10% by paying the amount spent on development for 10% of the project plus 10% p.a. interest. This option works at any time before feasibility study confirming economic potential of the Mariana project is produced and some time after it to allow us time to exercise it. My translation from Chinese again will not be better than yours, but Google tells me something like: "1.7 Billion USD MC company from China like what they found so far with International Lithium in Argentina". English in our NR helps again by spelling that Ganfeng is approving budgets presented by ILC for further developments at Mariana.
The Last very important bit: Royalty. On both projects with Ganfeng, International Lithium will hold Royalty in case if ILC is diluted below 5% of the project ownership at Avalonia, Ireland and Mariana, Argentina. TNR Gold, our holding company holds Royalty on Mariana Lithium project with Ganfeng Lithium.
To stay "safe" please read carefully my disclaimer and always go to the sources: financial reports by ILC and TNR published on SEDAR. If you have never talked to the company and myself, do not even bother, please. Keep your money for the charity. Nobody can tell that it is done before it is done. I just putting all these pieces together for you to finish your own puzzle. You can see the very different picture in the end. And it is the beauty of it. Opportunity will always present itself … when Jim Cramer will announce that he bought ILC for his Charitable Trust. Stay tuned not to miss it. Best. Read more."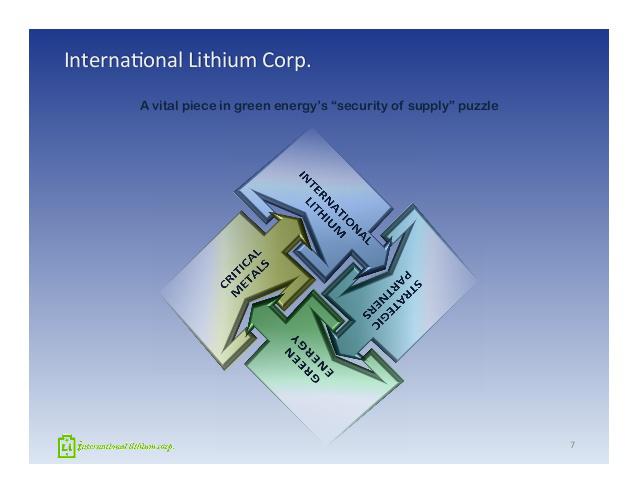 Ganfeng Increases Stake In Avalonia Lithium Project, Ireland And Finalizes Exploration Loan Agreement With International Lithium For Mariana Lithium Project, Argentina.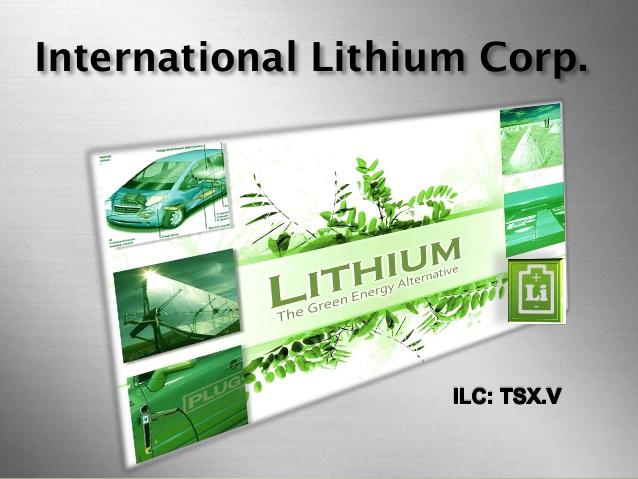 International Lithium Corp. - A Green-Energy Metals Company.
Tesla Motors: Our Mission - To Make All Cars Electric. Tesla Model 3: Third Time's A Charge.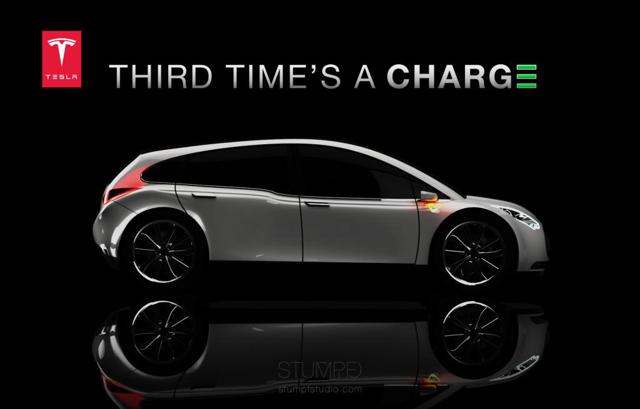 Elon Musk is charging into the mass market for electric cars with its Tesla Model 3. Are you still wondering why all cars will be electric? Tesla Motors CTO JB Straubel has made his best video explaining it all in depth: Tesla's History, Lithium Technology and Tesla Energy to bring the Sun, Wind and other renewables to power our rEVolution. Tesla was created not just to produce the very expensive luxury best cars in the world which happen to be electric. It has the mission to make it possible for all cars to be electric. Today I would like to introduce Tesla Model 3 which will bring us the mass market in electric cars properly. Enjoy!
And if you would like to know more where the lithium will come from to power all this rEVolution and disruption of the few Trillion dollar industries, be my guest on my blog and the links below. Lithium technology has made it possible to store electricity - the most efficient form of energy known to us. Now lithium batteries will become cheaper and it changes everything. Read more."
AID Newsletter:
In Western Europe Tesla Model S already breathing down the neck of Mercedes' segment-leading S-Class
"Germany's car makers, and prestige sector leading BMW, Audi and Mercedes in particular, received their second shock in little more than three weeks when AID compiled data for Western Europe revealed that in the nine months to September this year Tesla's Model S has not only outsold previous sector heavyweights such as BMW's outgoing 7-Series and Audi's A8 by some considerable margin, but has also sunk its teeth into Mercedes' top-notch S-Class, which of late has made Europe's luxury car segment almost its own
Tesla's high-powered and high-range all-electric Model S, when judged from latest AID compiled figures, appears to have acquired an almost cult-like following among some of Europe's well-heeled consumers.
Apart from Tesla's European sales bastion in high-subsidy Norway, where some 3,243 Teslas found buyers so far this year, the data suggests that it is clearly the well-off that are now attracted to Tesla's pricey crowd-stopping Model S.
10,600 Tesla Model S sales
That a least is the underlying message from AID's exclusively compiled salesestimates for the nine months to September this year, showing that sales of Tesla's Model S in Western Europe have already reached some 10,600 units.
AID's message to Europe's leading manufacturers of pricey luxury cars, Tesla means business and Europe's high-brow prestige car makers have to learn to live with ever-increasing competition for some of their status-conscious customers."
Disclosure: I am/we are long TRRXF, ILHMF.