Lithium-Air Battery Breakthrough Will Make Diesel And Petrol Cars Obsolete.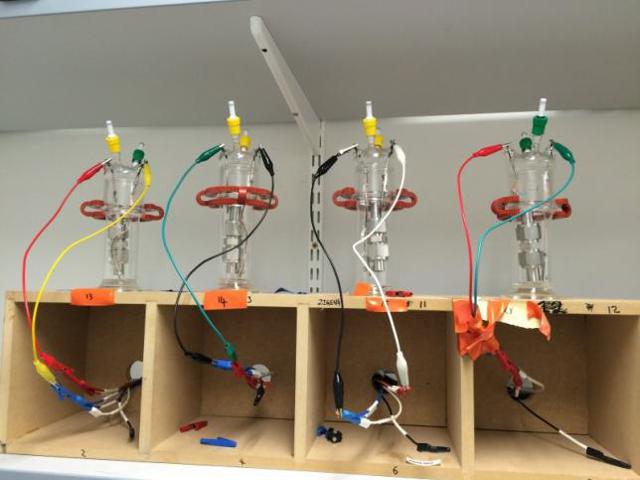 Part of the University of Cambridge's laboratory demonstration model of a lithium-oxygen battery is is shown in this handout picture by Tao Liu released on October 29, 2015.
REUTERS/TAO LIU/HANDOUT VIA REUTERS
Volkswagen And DieselGate: The Solution - Lithium Technology Is Here To Change Our World.
We have The Silicon Valley economics at work. Now three Trillion dollar industries are investing into research and development of Lithium Technology: Mobile Communications, Electric Cars and Energy Utility Storage. This Lithium-Air Battery has been known already for quite a while. Once it is commercialised - we will have the major breakthrough in energy density for the lithium batteries. Electric Cars will be able to go for more than 1,000 miles on a charge matching the diesel and petrol ICE cars. It is not really necessary for EVs with Tesla Superchargers network mushrooming all over the world, but it will hammer the last nail into the corrupted distortion of reality created by fossil fuels and auto industries.
And we even do not need it now to move fast forward. Next stage is LSS - Lithium Solid State Batteries like Sakti3 is developing - it was bought by Dyson this month.GM has invested in SSL with Sakti3 as well before it. I personally think that Elon Musk is working on Solid State Lithium Batteries at Tesla Gigafactory. It brings lithium battery cost down to $100 per kWh and doubles the energy density. Now lithium battery cost is around $350 per kWh at Tesla and it is going down, GM Bolt will have already $145 per kWh with LG Chem. It means that Tesla Model S 90 battery cost will be just $9k! Tesla Model 3 with 50 kWh lithium battery pack will be just $5k and range over 200 miles. Elon Musk is talking now about Models S and X with range over 500 miles in 2 years! All it means that we are approaching very fast the mass market stage for EVs.
Below is the best video presentation on the batteries for the future. All your questions are answered including: Why Lithium?
Lithium is the magic metal at the very heart of this rEVolution. Now this Green Technology metal is getting on the investors' radar screens and into the institutional portfolios. Prices for lithium are up already 16% - 17% this year, new contracts are up 15% - 20% for 2016 and Gigafactory is coming only in 2017. Joe Lowry estimates 88% increase in lithium demand in 5 years and "The industry is approaching a full blown shortage situation" - according to him.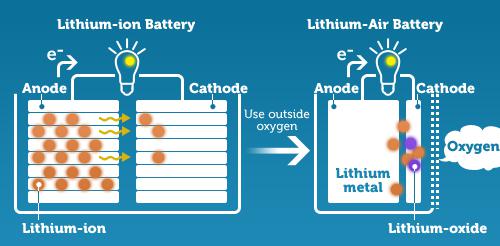 Is Elon Musk Working On Solid State Lithium Batteries For Tesla Model 3 At Gigafactory?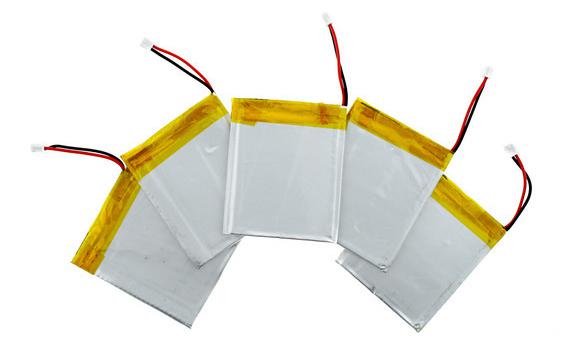 "I will not be surprised that we are going for another treat in our Lithium Technology space by Elon Musk! Chatting with my friends today on twitter we are getting drift that actually Tesla can be moving into the prismatic lithium cells to be produced at Gigafactory and used in Tesla Model 3 and its other EV models. I will speculate that in this case we are talking about Solid State Lithium Batteries. Solid Sate Lithium Technology is the new breakthrough which promises safer batteries with higher energy density. They promise higher performance, even lower memory effect and no thermal run away. Translation - batteries will be more powerful and much safer allowing you to store larger amount of Energy in the same volume and weight! Is it the magic which allows Elon musk to go as low as $100 per kWh cost of lithium batteries to be produced at Gigafactory? I guess, that we will receive confirmation very soon now if it is the case. We have The Silicon Valley economics in action now. Quite a few companies went already bust promising the Holy Grail for Mobile Communication and Electric Cars, but GM has invested quietly in this technology and recently billionaire inventor Sir Dyson has picked up Sakti3. I bet that Elon Musk is way ahead of all of them and that is why we get from time to time his statements about incredible range of over 500 miles coming to Tesla Electric Cars in the nearest future. Below you can find out recent news from Solid State Lithium Technology space, presentations and its description. Read more."
Lithium Fever Goes Upstream: Buying Spree Of Battery Start Ups And Lithium Projects Expected.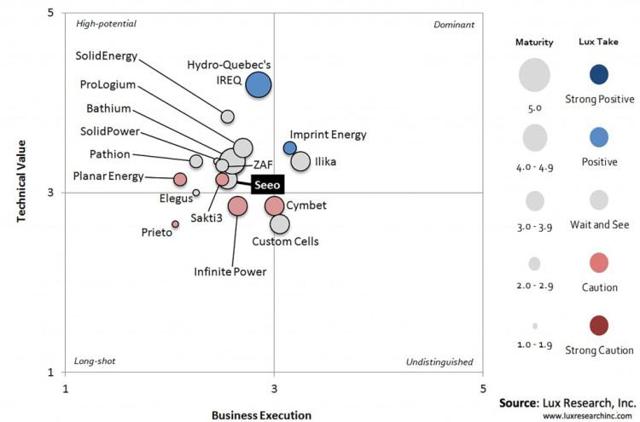 International Lithium Makes Major Transaction With Ganfeng - $1.2 Billion Giant From China.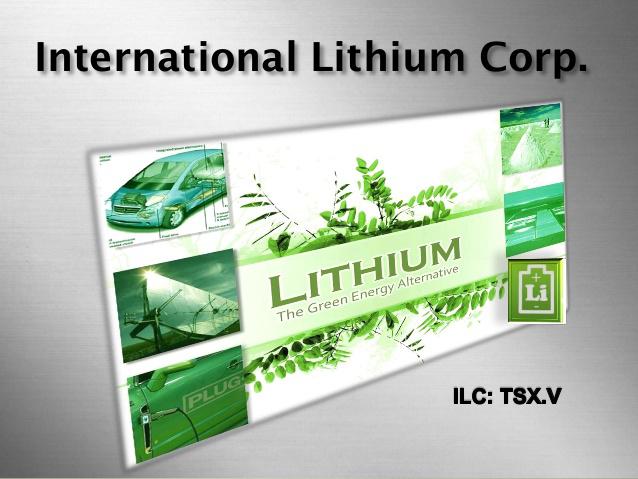 "Mr. Kirill Klip, President, International Lithium Corp. comments, "The restructuring of our loan facilities with strategic partner Ganfeng Lithium provides ILC with financial relief and access to capital through the long term Exploration loan. In Argentina, all political candidates running in the upcoming elections are echoing the importance of mining and foreign investment to that country, something I view as very positive for our Mariana project. In Europe there is a growing concern that emissions standards are not being met with the clean diesel scandal paving the way for electric cars powered by lithium batteries. This gives our Avalonia project in Ireland strategic importance. Together with Ganfeng Lithium we continue to work towards supplying lithium as a raw material for clean power technologies in Europe and around the world."
I will add to my quote above the recent developments with Ganfeng Lithium in China:
"Ganfeng Lithium has enjoyed the exponential growth in the last years and has grown to the ranks of Top Lithium Producers. It supplies BYD, LG Chem and Panasonic, which supplies cells for Tesla Motors. It became the strategic partner of International Lithium and finances our two lithium J/Vs now in Argentina and Ireland. During the last Shareholder Meeting in China on September 21st Ganfeng has presented latest information on its incredible growth, market share and that security of Lithium Supply is its major concern. You can find more details on Ganfeng Lithium website."
Please read carefully my legal disclaimer and never make any investment decisions without consulting with your preferred financial adviser.
After very lengthy negotiations our Team at ILC has made another major transaction with Ganfeng Lithium - 1.2 Billion dollars market cap giant from China. Now we do not have hanging over our heads short term debt. We have established the long term credit facility with Ganfeng to finance our part of exploration costs on Mariana Lithium project with the maturity in 2024! Access to the capital in our sector will separate winners from the rest of the lithium racers. Now the project is ready for the major advance stage. We are finalising the corporate structure and budgets for these developments.
With all Volkswagen and DieselGate news shattering Europe, it comes as no surprise that electrification of our transportation is the only commercially viable way forward - as you already know, in my personal opinion. LG Chem was very quick to announce the Lithium Battery plant to be build in Europe. I am calling on Tesla to bring its next Gigafactory to Ireland with its great corporate tax incentives, highly educated competitive work force and very competent government which is ready to propel its economy into the post carbon world. It will not hurt as well if Apple will decide at some point to build in Ireland some production facilities for its own Electric iCar. Rumours are running wild with this one, so we will see what the future brings to us here.
It is not a secret for my followers, that Ganfeng Lithium is knocking very hard on the Europe's doors and supplies Lithium to a lot of customers already in EU. Our J/V with Ganfeng in Ireland: Avalonia Lithium project - has received the major approval from Ganfeng shareholders and we are working on the budgets for the next exploration season now. Read more."
Reuters:
Scientists announce progress toward better battery to power cars
"Scientists have created a battery whose technology in principle could power electric cars and other energy-hungry devices far better than current lithium-ion batteries, but it remains years away from commercial use.
Researchers at the University of Cambridge on Thursday announced the creation of a laboratory demonstration model of a lithium-oxygen battery that overcomes many of the barriers that have held back the development of this technology.
They said the battery boasts very high energy density, is about 93 percent efficient - better than previous efforts - and can be recharged more than 2,000 times.
Clare Grey, a Cambridge professor of materials chemistry who led the research, called it "a step towards a practical battery, albeit with many hurdles ahead." The researchers said it could be more than a decade before a practical lithium-oxygen battery is ready, in part because the battery's ability to charge and discharge is too low.
In cars, the range for a compact, fully charged battery has been unable to reach that of a full tank of gasoline in a regular engine because current lithium-ion batteries do not pack that kind of power punch.
The lithium-ion rechargeable battery, first introduced in 1991, helped power the portable electronics revolution including laptops and smartphones as well as powering some vehicles.
Lithium-oxygen batteries, also called lithium-air batteries, have the potential to deliver the desired power thanks to a high energy density - a measure of energy stored for a given weight - that could be 10 times that of lithium-ion batteries and approach that of gasoline. They also could be a fifth the cost and a fifth the weight of lithium-ion batteries.
But problems have beset lithium-oxygen batteries that affect their capacity and lifetime, including troublesome efficiency, performance, chemical reaction and potential safety issues and the limitation of needing pure oxygen rather than plain old air.
The Cambridge demonstrator battery employs different chemistry than previous work on lithium-air batteries, for example using lithium hydroxide rather than lithium peroxide. It also uses an electrode made of graphene, a form of carbon. The result was a more stable and efficient battery.
Grey said it is too early to gauge lithium-oxygen battery range limits in vehicles.
Intellectual property from the research is owned by Cambridge Enterprises, the university's commercialization arm, and has been patented, Grey said.
The research was published in the journal Science.
(Reporting by Will Dunham)"
Disclosure: I am/we are long TRRXF, ILHMF.