International Lithium: Maximizing Discovery Under Cover.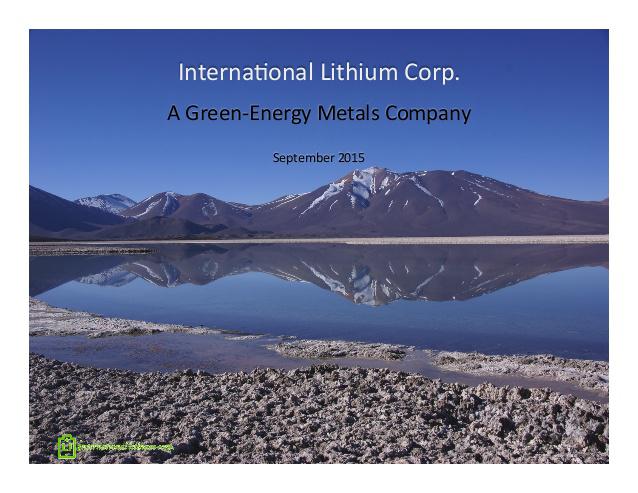 With all the recent news about the ongoing DieselGate it is already apparent that we have found so far only the very tip of this iceberg. It is not only NOx cancer hazard emissions, but CO2 as well. It is not only Diesel, but Petrol ICE engines as well; and it is not only Volkswagen. Audi has joined the party as well today, according to Bloomberg.
In my very personal opinion, the only commercially viable way forward is Electric Cars and we have Lithium Technology with cheaper batteries, which is changing everything to make it possible now. The faster we all move as a society - the more lifes literally we will save.
Today I would like to share a few links supporting my brave thesis, continuing my conversation with Mr David Cameron for the future of UK in the post carbon world. They are followed by International Lithium VP of Exploration John Harrop's article on our Lithium development in Ireland at J/V Avalonia project, which is financed by the giant from China Ganfeng Lithium. After announced talks between Tesla and German government about Gigafactory 2 and LG Chem decision about lithium batteries factory to be built in Europe, our Avalonia lithium project is gaining additional strategic value.
International Lithium At Wentworth: Back Into The Future - The World Just Before The INTERNET.
BBC Video: How Volkswagen Fooled The World With A Scam To Rig Pollution Tests And They Do It Again.
International Lithium - A Green Technology Metals Company Plugged In The rEVolution Of Energy.
In 2012 WHO has reported about the Diesel Pollution As Cancer Risk, last week EU governments have pushed to DOUBLE toxic cancer hazard diesel emissions limits and postpone their implementation. Are we hitting the new low in Europe now, which will bring the total distrust and disrespect to all EU government institutions? All North American readers should watch Europe very closely now. Which shoe will drop next? The ugly truth is that it seems that nobody of auto-makers can comply with any toxic emissions standards under the real driving conditions.
Latest news from Volkswagen has just moved us from DieselGate to a full blown AutoGate: It is not only NOx cancer hazard diesel emissions, but CO2 as well. It is not only Diesel, but Petrol as well and it is not only Volkswagen … Just wait for the new revelations to come and watch how Electric Cars are taking over in the largest auto market in the world in China first and then spread like a wild fire all over the world. Who will benefit and who will fade into oblivion? You can make your own decisions with the facts presented on my blog.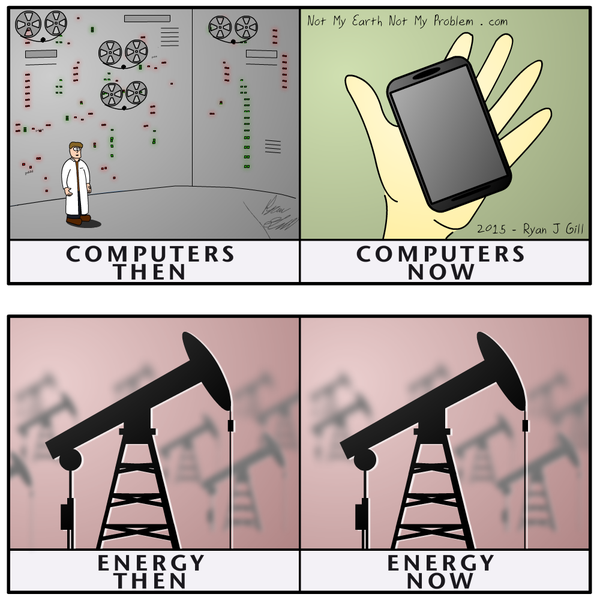 "Joe Lowry has shared recently with us his insider's view into "The Opaque Lithium Kingdom." He expects the demand for lithium to jump 88% in the next five years. You can check his latest thoughts about "a full blown shortage situation" and Ganfeng's place among Lithium Majors now. We are just making this rEVolution happen at International Lithium with our strategic partner Ganfeng Lithium - $1.7 Billion market cap giant from China.
All our Team is working very hard to make the Green healthy future for your kids possible with the development of Clean Power and Lithium Technology at its foundation. Our CEO Gary Schellenberg has assembled unique and very deep technical team at ILC. You have already met our VP of Exploration John Harrop and our COO Anthony Kovacs. They are running the development of all our projects on the three continents and now two of them have become J/Vs and financed by the giant from China Ganfeng Lithium, which is Strategic Partner of International Lithium and is holding 17.5% stake in ILC.
It is time for me to make my more formal introduction to you. I am a serial entrepreneur with experience in various industries including mining, banking, telecommunications and transportation. I am a shareholder and Chairman of BOD, senior executive in a number of publicly traded and private companies with operations in Russia, Canada, Argentina, Ireland and China. With my partners I have established and ran "Corporate Finance Technologies" - CFT as a management company for diverse industrial holding with assets such as TransTeleCom, TransCreditBank, TransCreditCard, BaltTransService, DBT Terminal and TransVOK in Russia and CIS countries. Read more."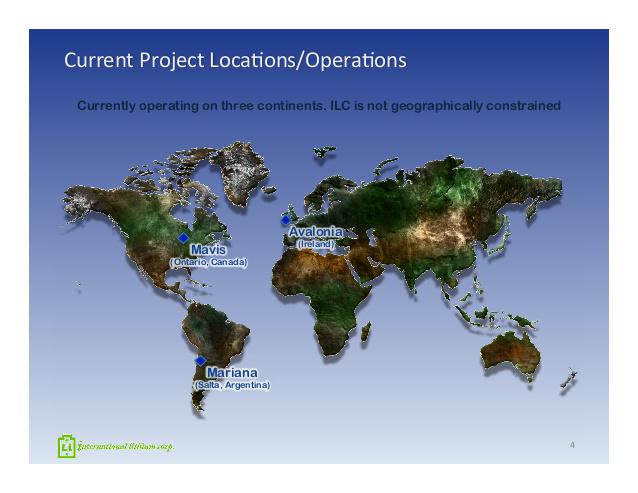 International Lithium Corp. - A Green-Energy Metals Company.
"I have written extensively about International Lithium and our strategic partner Ganfeng Lithium. Our J/Vs in Argentina and Ireland are financed by this giant from China and we have very important access to the technology. Basically we are building the secure supply chain for Ganfeng Lithium using their expertise in raw materials needed for production of battery grade lithium from the very beginning.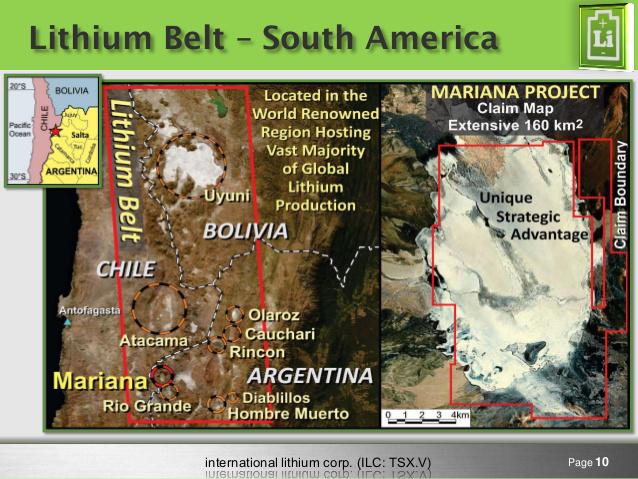 Our brine bulk sample from Mariana is being tested at Ganfeng state-of-the-art R&D facilities in China and in Ireland we have identified 22 exploration targets. Now, according to our latest NR, we are waiting for the approval of the budgets for both projects to be rapidly advanced after very encouraging results were received from the last exploration stage this year.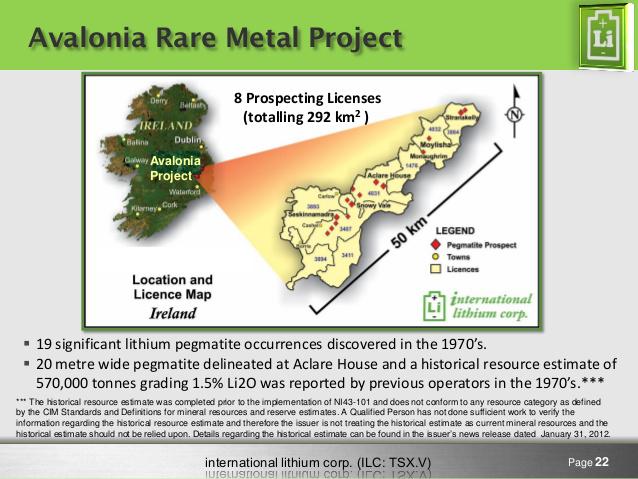 Today I would like to show you another side of International Lithium. We have the very strong technical team headed by our CEO Gary Schellenberg. Anthony Kovacs - our COO and John Harrop - our VP of Exploration are among very few top level exploration managers and geologists in lithium sector. This Team depth has allowed International lithium to attract Ganfeng and strike two major J/V deals in all our industry. These days we are getting the first fruits of this very hard work. Coming volume shows that market is waking up and we are receiving at least some recognition of the value we have been building all these years.
I am talking a lot about the security of lithium supply and Tesla Lithium Hydroxide Supply Deal is another proof and was noticed by market overnight. Now venture capital is knocking on all doors chasing the upstream supply chain for electric cars and Energy rEVolution.
We have another great project at International Lithium: Mavis Lake Lithium And Tantalum Project which is located in mining friendly Canada in the area with excellent infrastructure and very encouraging initial exploration results with high grade Lithium and Tantalum. It will be our next strategic advance for the company. With J/Vs moving forward we are looking for the strong Strategic Partner to develop this project for the potential supply of this strategic commodity for the ongoing Next Industrial rEVolution. West will wake up one day to the fact that China has managed to control now not only over 90% of REE production, but 75% of Battery Grade Lithium Hydroxide as well.
Security of Supply means exactly this - Security. When the price is taking the second consideration and availability of critical materials is taking the central stage. My personal mission is to make this Security happen for the Western world for real as well, even if this part of the World still lives by HFT rules and Q by Q performance reflecting the coming bonuses. Our Asian friends are beating us all here with the state-level plans looking for The Next Fifty Years and building new strategic industries like Electric Cars in China.
We have Elon Musk, we need more like him, but it is a very good start. Our strategic partner for Mavis Lake is waiting somewhere in between of latest Q performance reviews. If you know the one - you know whom to call. Now I do not have really to explain any more What Is Lithium For - Elon Musk has made the great job and every single Tesla Model S is the best moving ad of the things to come. All cars will be electric and it will be very soon. And by the way any new hard rock mine for Lithium will take 5-7 years to build Lithium brine operations will take 4-5 years at best.
Why International Lithium? You can check presentation above. Read more."
International Lithium: Mavis Lake Lithium And Tantalum Project, Canada.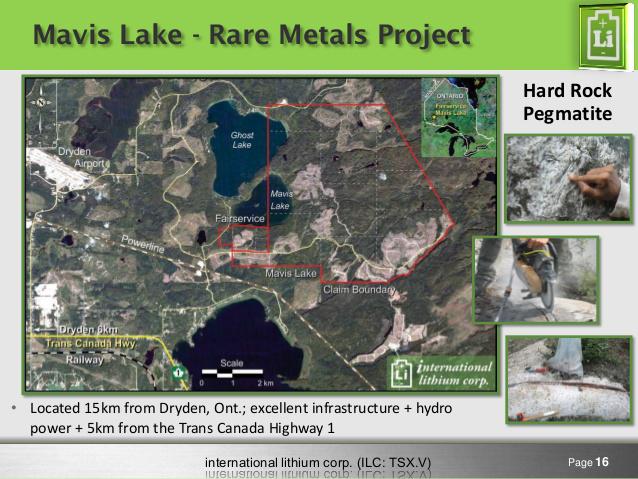 With lithium in the headlines these days I would like to present International Lithium's Mavis Lake Lithium and Tantalum project in Canada. Our J/V projects with Ganfeng Lithium: Avalonia in Ireland and Mariana in Argentina - are better known, but Mavis Lake presents another very important opportunity for advance of potential source of conflict free strategic commodities in politically stable Canada.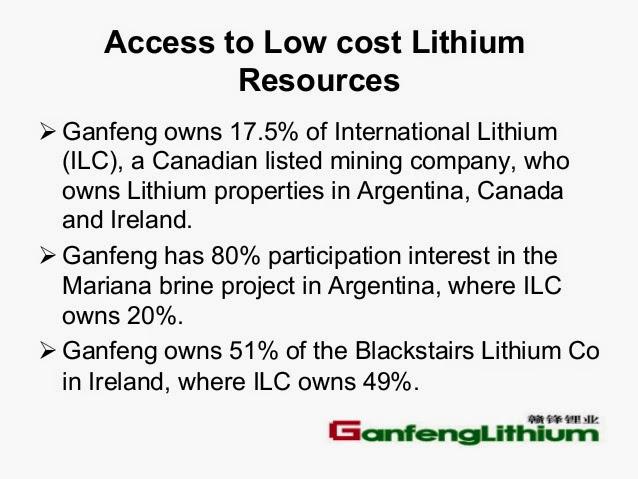 Please note that now Ganfeng owns 55% and ILC owns 45% of Avalonia.
Ganfeng Increases Stake In Avalonia Lithium Project, Ireland And Finalizes Exploration Loan Agreement With International Lithium For Mariana Lithium Project, Argentina.
"Mr. Kirill Klip, President, International Lithium Corp. comments, "The restructuring of our loan facilities with strategic partner Ganfeng Lithium provides ILC with financial relief and access to capital through the long term Exploration loan. In Argentina, all political candidates running in the upcoming elections are echoing the importance of mining and foreign investment to that country, something I view as very positive for our Mariana project. In Europe there is a growing concern that emissions standards are not being met with the clean diesel scandal paving the way for electric cars powered by lithium batteries. This gives our Avalonia project in Ireland strategic importance. Together with Ganfeng Lithium we continue to work towards supplying lithium as a raw material for clean power technologies in Europe and around the world."
International Lithium: Maximizing Discovery Under Cover
John Harrop
VP Exploration
International Lithium Corp.
As the easy-to-find mineral deposits are being depleted, it is increasingly important for geoscientists to become better at looking through soil and other cover for hidden deposits - particularly ones with small or subtle footprints like the lithium pegmatites in Ireland. A little more than one-hour drive from Dublin where machine learning giants such as Google have an Irish base, International Lithium Corp (ILC) has been conducting a geochemical survey along the entire 45km extent of the Irish lithium pegmatite belt. As part of their geochemical interpretation, ILC geologists have been applying machine learning methods to a different kind of search - using soil geochemistry to predict the location of hidden lithium and rare metal mineralization.
This has significantly improved ILC's ability to recognize if a soil sample has derived from granite or sedimentary bedrock. In addition to aiding in locating the geologically important granite-sedimentary contact, this technology helps bring into sharper focus a geochemical picture of the entire lithium pegmatite belt. Consequently, during the 2014-15 work programme a total of 22 geochemical targets with anomalous lithium and associated rare metals were identified using over the 45 km survey length. A significant measure of success is that 13 of these were new anomalies, not associated with previously known occurrences or prospects. As mineral exploration targets become more difficult to locate there is increasing importance in maximizing discovery through effective use of a mineral properties primary asset - high quality exploration data.
Disclosure: I am/we are long TRRXF, ILHMF.