Lithium Race: Behind China's rEVolution From Climate Deal Holdout to Leader.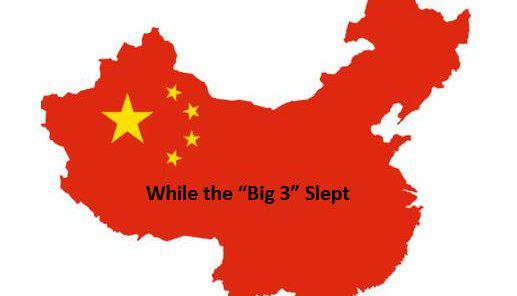 Joe Lowry: China - The New Center of the Lithium Universe?
The real things are happening still under the radar screens of the most investors. China has become Lithium Super Power already and is moving very fast into the Lithium Battery Space. Electric Cars, BYD with Warren Buffett and Elon Musk with Tesla combined with the largest auto-market of the world - these are the real stories to watch now. I will provide a few links for own research:
BBC Video: How Volkswagen Fooled The World With A Scam To Rig Pollution Tests And They Do It Again.
International Lithium - A Green Technology Metals Company Plugged In The rEVolution Of Energy.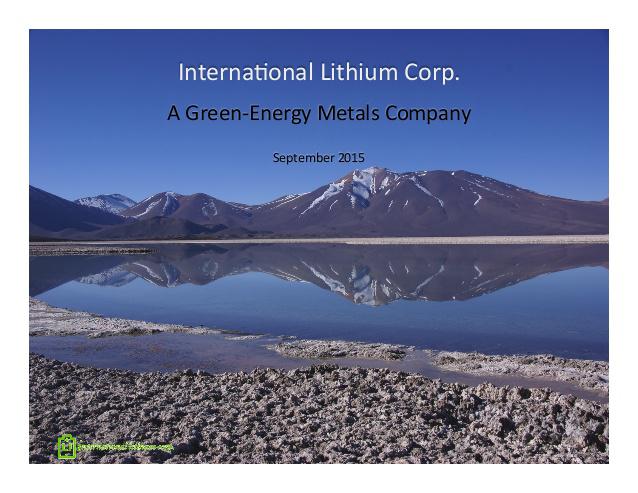 "In 2012 WHO has reported about the Diesel Pollution As Cancer Risk, last week EU governments have pushed to DOUBLE toxic cancer hazard diesel emissions limits and postpone their implementation. Are we hitting the new low in Europe now, which will bring the total distrust and disrespect to all EU government institutions? All North American readers should watch Europe very closely now. Which shoe will drop next? The ugly truth is that it seems that nobody of auto-makers can comply with any toxic emissions standards under the real driving conditions.
Latest news from Volkswagen has just moved us from DieselGate to a full blown AutoGate: It is not only NOx cancer hazard diesel emissions, but CO2 as well. It is not only Diesel, but Petrol as well and it is not only Volkswagen … Just wait for the new revelations to come and watch how Electric Cars are taking over in the largest auto market in the world in China first and then spread like a wild fire all over the world. Who will benefit and who will fade into oblivion? You can make your own decisions with the facts presented on my blog. Read more."
International Lithium and Ganfeng: Chinese Lithium Prices Jumped Twice In October To $11,049/tonne.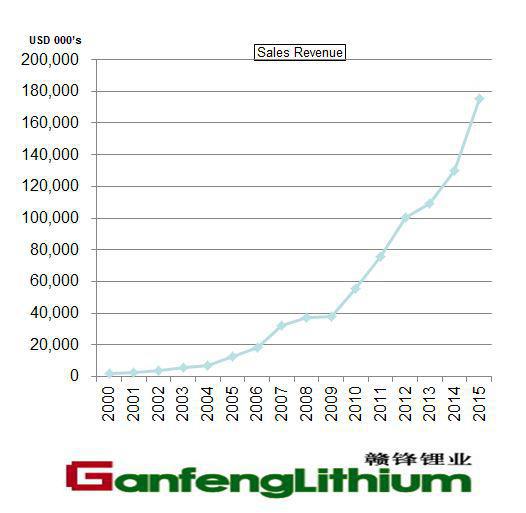 Now we can discuss the real situation in the lithium market and how the full blown shortage situation of Lithium looks like. China is rising and has become the centre of "Lithium Universe". International Lithium strategic partner Ganfeng Lithium put up its prices for a second time in the space of month last week to $11,049/tonne! With rising Lithium prices Ganfeng Lithium market cap is rising as well, now this giant from China has reached 2.3 Billion market cap. Industrial Minerals calls Ganfeng leading Chinese carbonate supplier and you can see the chart below reflecting the market situation in China. It will come as a shock for many:
"Chinese lithium producer Jiangxi Ganfeng Lithium Co. Ltd increased the price of its lithium carbonate last week, marking the second rise in a single month.

The company raised the sale value of its material by nearly 17%, from Chinese renminbi (Rmb) 60,000/tonne ($9,470/tonne*) to Rmb 70,000/tonne ($11,049/tonne) - Industrial Minerals"
Ganfeng has announced in China on its website establishing of $170 million credit line to finance expansion of its production facilities, financing of acquired last year mobile lithium battery maker and investing in the development of raw material base. The security of supply is everything. International Lithium is building vertically integrated lithium business with Ganfeng.
Bloomberg:
Behind China's Evolution From Climate Deal Holdout to Leader
Back in 2009, China was a reluctant partner during major climate negotiations in Copenhagen that eventually collapsed amid recriminations between rich and poor nations. This time around the world's biggest polluter is regarded as a driving force behind what could be a comprehensive deal at a world climate summit in Paris. Bloomberg."
Disclosure: I am/we are long TRRXF, ILHMF.