Energy rEVolution: Lithium Battery Charts To Charge You Up!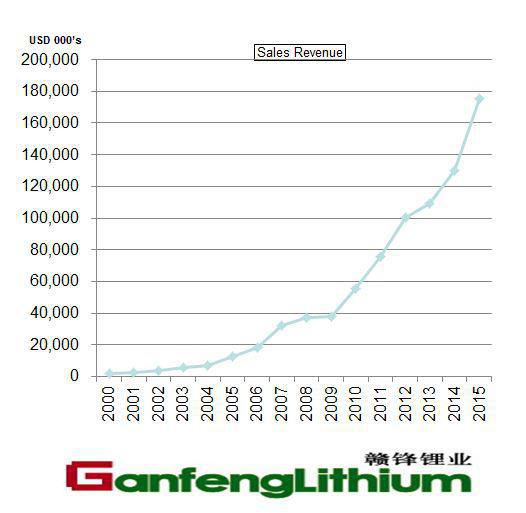 I would like to share with very interesting charts from our Lithium Universe presented by Zach. Now you can have a better grip on our discussion about Asia, China, Lithium and Energy rEVolution.
Joe Lowry: China - The New Centre of the Lithium Universe?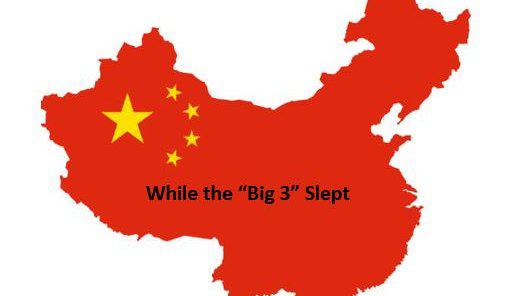 "I am back from all the latest disruptions. Somebody on Twitter wrongly got my slogan: Join Disruption Or Be Disrupted and they started Censoring me on DieselGate and Volkswagen scandals. Now it is on the Capitol Hill and I loved one representative asking Volkswagen U.S. CEO during his testimony: "What are you going to read in jail". Lets courts do their job. Prosecutors have already raided Volkswagen in Germany today. For us the one thing is very important now: all cost accounted, including medical bills and damage to the planet, Electric Cars are already better and cheaper than the ones with Internal Combustion Engines (NYSE:ICE).
Now I can get back to business and would like to share with you Joe Lowry's article on Lithium and my thoughts on China's military plan how to build Electric Cars as Strategic Industry for Post Carbon Economy and Next Industrial rEVolution. Read more."
International Lithium And Ganfeng Lithium Move Mariana Lithium Brine Project Forward In Argentina.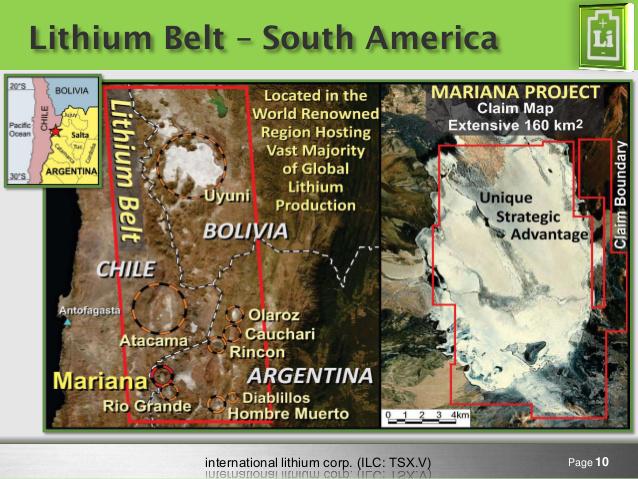 Mr. Kirill Klip, President, International Lithium Corp. comments, "We have always viewed Argentina as a favorable location for mineral exploration and development and have been able to operate in a mutually beneficial manner with the local people and governments. The results of the recent elections have managed to give foreign corporations greater confidence in the future of business and mineral resource development in Argentina. We welcome the change and look forward to working with the newly elected officials and advancing our Mariana lithium brine project in cooperation with our strategic partner, Ganfeng Lithium. Security of lithium supply is becoming more important as witnessed by recent price increases in China, all in advance of the completion of new battery production facilities announced by Tesla and other manufacturers. We continue to build a vertically integrated lithium business with Ganfeng Lithium to meet the future demand of lithium products that will address the increasing demands for lithium raw materials and chemical products." Read more.
International Lithium Receives Notice of License Renewals for the Avalonia Lithium Project, Ireland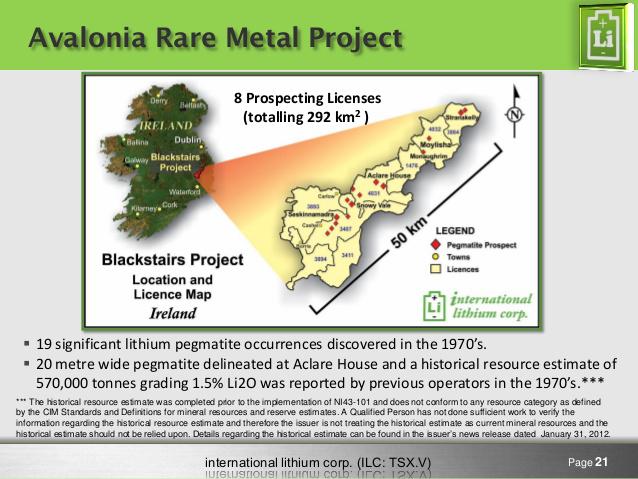 "Mr. Kirill Klip, President, International Lithium Corp. comments, "The Avalonia project joint venture, fully funded by strategic partner Ganfeng Lithium Co. Ltd., ("GFL"), could be of strategic importance to the European Union should a sufficient resource be identified. Clean fuel technologies for motor vehicles are becoming increasingly important to the European Economic Community to tackle climate change and the air pollution crisis in major urban areas. Lithium technology will play a major role when it comes to providing batteries for communication devices, electric vehicles and utility storage systems. Renewable sources of energy such as solar and wind power will also benefit from lithium battery technologies and become more commonplace as the problem of intermittency will be addressed providing steady power from these sources 24/7." Read more."
EVObsession:
7-10 Lithium-Ion Battery Charts To Charge You Up
January 4th, 2016 by Zach
One of our readers, Peter Egan, recently passed along this automotive lithium-ion battery supply chain report. It's an interesting report that goes a bit deeper into the lithium-ion battery market than we normally dive. I pulled out 7-10 charts (depending on how you count) that I found quite interesting, and I've added notes about some of them in the captions.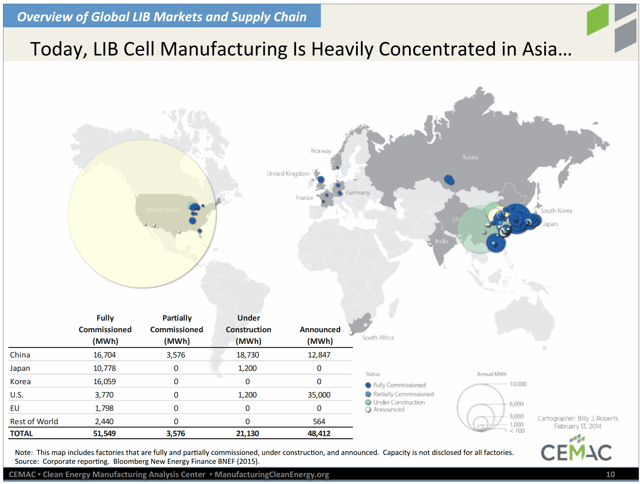 It's interesting to see here how much of global automotive lithium-ion battery production occurs in Asia, and it's also interesting to see the big green circle over there indicating under-construction manufacturing capacity, but the most interesting thing on the chart is certainly the giant yellow circle, which represented the planned (now under-construction) Tesla/Panasonic Gigafactory.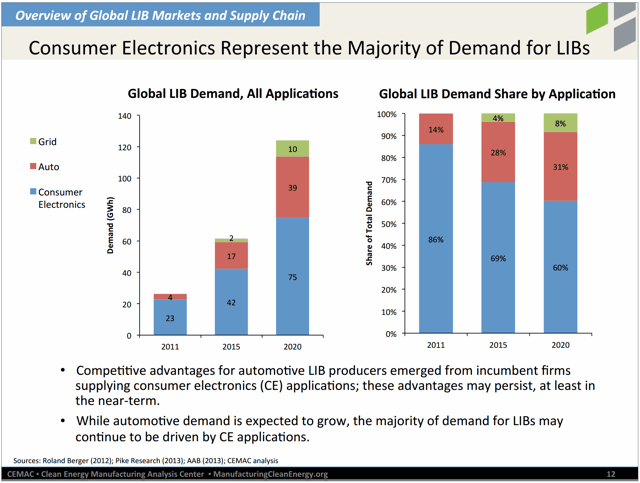 There are several interesting things to highlight here. It's interesting to see how much global demand for automotive and grid lithium-ion batteries is expected to grow, but it's also interesting to see how much more lithium-ion batteries for consumer electronics are expected to grow in demand, which will help to further bring down battery costs - for all sectors. Naturally, it's interesting to look at this projection for how much the automotive and grid markets are projected to cut into the overall lithium-ion battery market.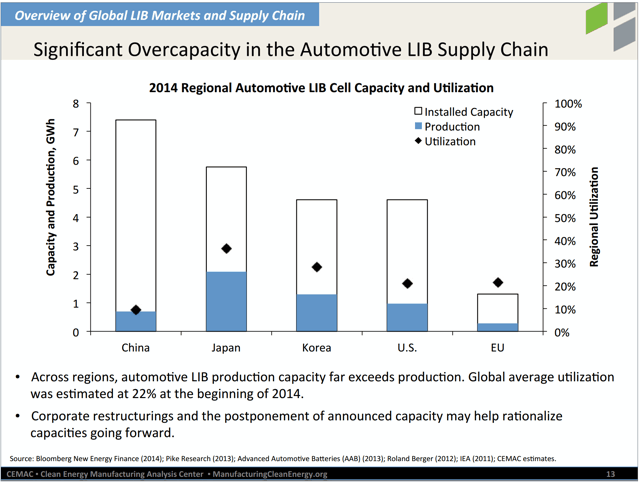 This is a shocking one to me. I had no idea there was so much overcapacity in this market. I guess it's good to see (assuming this information is correct) that the capacity for battery production could handle a significant ramping up of demand (though, note that these data come from the beginning of 2014, and demand has increased a great deal since then).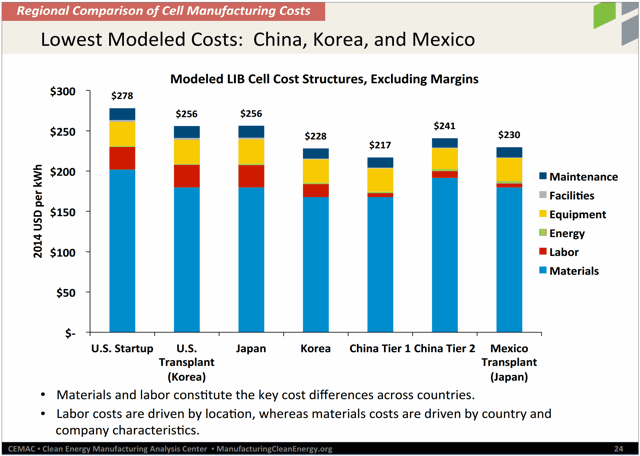 The interesting thing here is that GM indicated it would be getting lithium-ion battery cells from LG Chem for $145/kWh, and it's widely assumed Tesla's battery cells from Panasonic are coming in for a similar or even lower price. Either something is off here, or battery prices have dropped a lot in a couple of years - I'm assuming the latter.
Disclosure: I am/we are long TRRXF, ILHMF.