Lithium Race To A $1 Trillion Dollar Market Cap: Electric iCar - Apple Registers Apple.car And Apple.auto.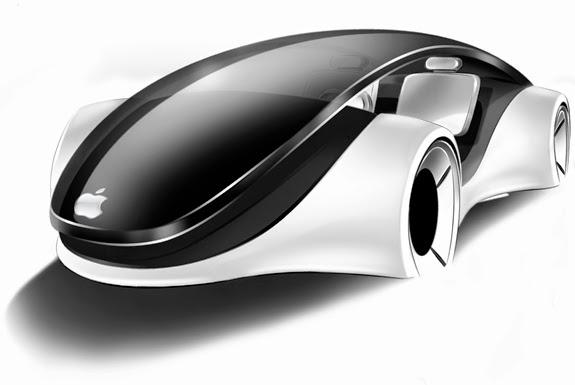 Oscar Raymond from Macworld reports the latest confirmation that Apple is taking Electric iCar seriously and, as we have discussed before: we can hope that it is coming very soon to bring to Apple the status of the First Trillion Dollar Market Cap Company and to all of us mass market for electric Cars! They just have to play it right, everything else is ready for this jump - Lithium Technology is here.
$1 Billion Dollar Ticket To The Lithium Race: Electric Cars Are Coming From Faraday Future.
"I am glad that Apple looks like not to be involved in this project and we still can hope that it will reach 1 Trillion Market Cap with its own electric car catering mobility powered by lithium technology with bottled electricity to the masses. The real game changer is coming this year with Tesla Model 3, GM Bolt, BYD and Tesla Gigafactory with Megafactories to follow."
The Nightmare: Rumour Claims New Electric Car Maker Faraday Future Is Front For Apple iCar.
Lithium BOOM: Apple Targets $1 Trillion MC And Electric iCar Shipping Date for 2019.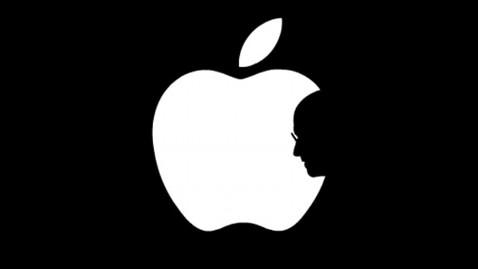 "It is the best chance for Apple to navigate the stormy economic waters of the 21st century and bring up its leadership again to one of the most important topics of the future technological disruption. Four Trillion auto-industry is under siege by Elon Musk and now Apple will flex their mussels as well. I do hope that Tim Cook will not flop it and Apple iCar will crystallise everything what is Apple Brand for us. The time has come. All cars will be electric. The Next Fifty Years Will Be Powered By Lithium Technology. Lithium is the magic metal in the very heart of this Next Industrial rEVolution. Tim Cook, thank you. Apple you are welcome to our Lithium Club! Read more."
Lithium BOOM: Apple Meets California Officials To discuss Self-driving Electric iCar.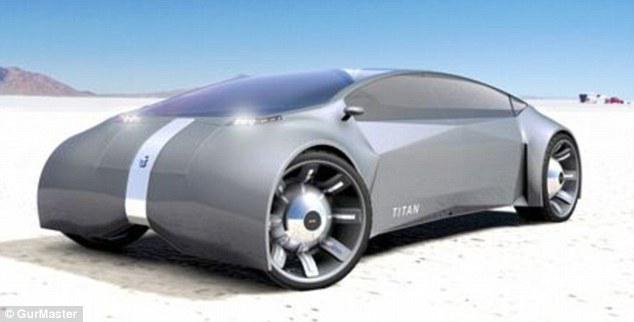 It is coming. Apple Electric iCar will change auto-industry landscape overnight and this total disruption of 4 Trillion transportation industry will happen even faster now.
The Future Of Oil: Electric Cars Have Reached The Point Of No Return With Tesla Gigafactory.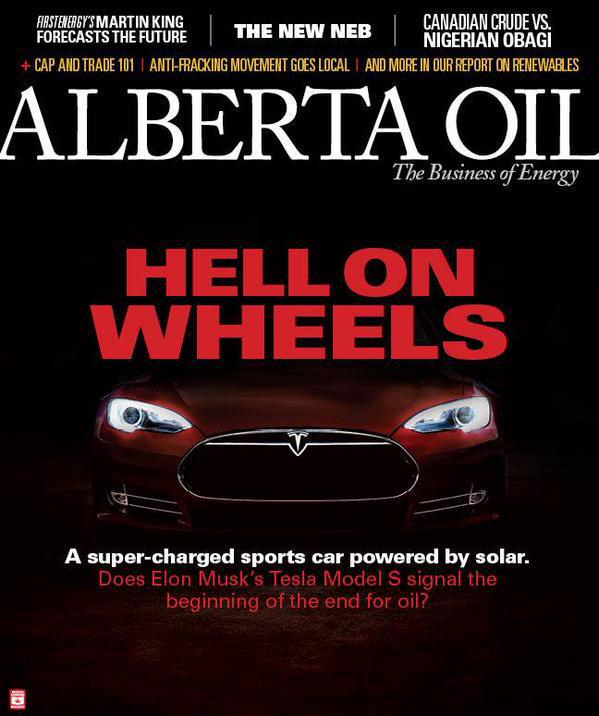 "The short answer: All cars will be electric and the rest is history. If you like some details you are welcome! Read more."
Lithium Race: Apple Hires Tesla's Top Self Driving Engineer For Rival Electric Car Project.
We have another development with Tesla engineers and Apple Electric iCar. Tim Cook is still hiding iCar from us behind NDAs and military protected testing grounds. Bring it on, we are suffocating here! Now if NASDAQ will continue its dive into the Fall Apple can go shopping and try to buy Tesla. Elon Musk will hardly sell it, so the partnership between Apple and Tesla to use Tesla Model 3 power-train and Gigafactory will make sense to me. Apple has cash needed for Gigafactory, it will be the win-win deal for both companies. Apple will go to The Trillion Dollars Market Cap and Tesla will build more Gigafactories. Dear Elon, please consider Ireland for the next Gigafactory, Ganfeng Lithium and International Lithium will be happy to supply you with our Lithium from Avalonia J/V and you can take Europe by the storm. Another interesting twist will come with Foxconn and its mystery $15k electric car, where they are investing now more than $800 million in China into the production facility. Everything is changing very fast in our electric space this year. Foxconn is the largest producer of iPhones and iPads for Apple, can we have the same cooperation with Apple Electric iCar? Lithium is the magic metal at the very heart of this rEVolution and Lithium supply is already under strain even before Tesla Gigafactory and other Megafactories are coming on-line.
Macworld:
Apple registers apple.car and apple.auto, fueling rumors about electric car
APPLE HAS REGISTERED SEVERAL CAR-RELATED WEB DOMAINS, WHICH COULD BE TIED TO THE DEBUT OF THE COMPANY'S ELECTRIC APPLE CAR.
"If you go to apple.car right now, you will get a blank page, but if the rumors prove true it can someday serve as the homepage of the hyped Apple Car.
According to MacRumors, Apple has registered the top-level domains for apple.car, apple.cars, and apple.auto. These domain registrations suggest Apple might use these websites to debut its much-rumored electric car.
Apple registered these domains back in December through a sponsoring registrar MarkMonitor Inc., according to MacRumors. The Whois records that tipped the website about these domain registrations was updated January 8, but they are not yet active.
It's very possible that these domains will be used by Apple to host CarPlay content, but in that case registering the still-available domain name carplay.com would seem more appropriate.
The story behind the story: Rumors about the Apple Car, codenamed Project Titan, hit full throttle in 2015. For starters, Apple filed permits to build a "auto work area" near Cupertino, leased a super-secret testing facility, and met with the California DMV.And then there's the coolest rumor of them all: that Apple will be making smart windshields.
These unconfirmed rumors, however, are coupled with news that Apple has hired a bunch of experts in electric batteries, AI, and automotive. And now that Apple has acquired top-level domains for the project, we might get to see the Apple Car on the web sooner than 2019, the year when the company's electric car is rumored to hit the road. "
Disclosure: I am/we are long ILHMF, TRRXF.