Support The Troops: Stop Oil Wars And Go Electric - New 2016 Tesla Model X SUV Veterans Program!
Elon Musk and his Team at Tesla Motors is not only changing the world, when any wars for Oil will be very hard to justify any more, but helping those who has already paid their duty and, as it always happens, are totally forgotten. Support veterans, buy electric cars from Tesla!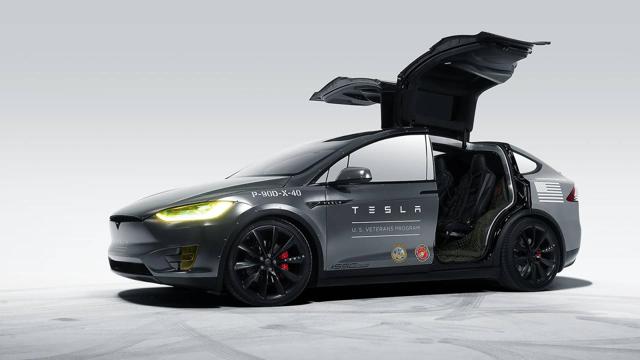 Volkswagen And DieselGate: The Solution - Lithium Technology Is Here To Change Our World.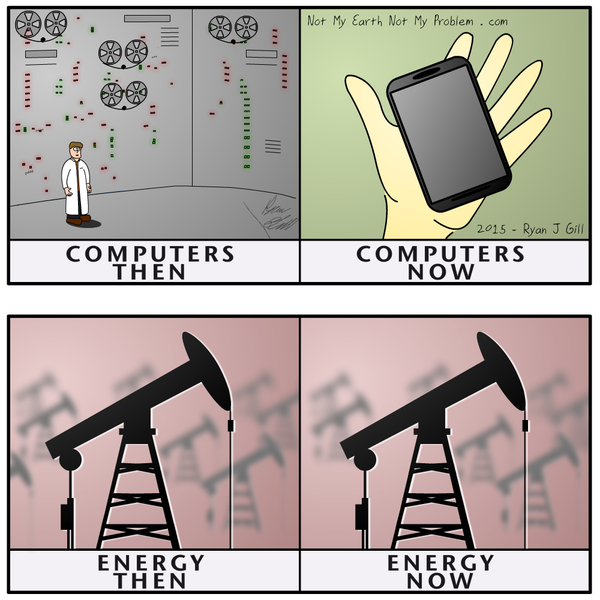 "The pain is coming, you can't stop it. Internal Combustion Engines (NYSE:ICE) will be dying with Fossil Fuels. It is just the law of nature. Electric Cars are better and they will become cheaper as well very soon. We can make it as a pain of growth, but who will make it? All these jobs for The Next Industrial rEVolution could be here, not just going again to China. Germany with its brilliant engineers can produce lithium batteries and electric cars and it can happen in every country. It is all here, with all numbers on the links below. Just spread the word.

But we all need your help for this change, what have you done lately?"
Lithium Race To A $1 Trillion Dollar Market Cap: Electric iCar - Apple Registers Apple.car And Apple.auto.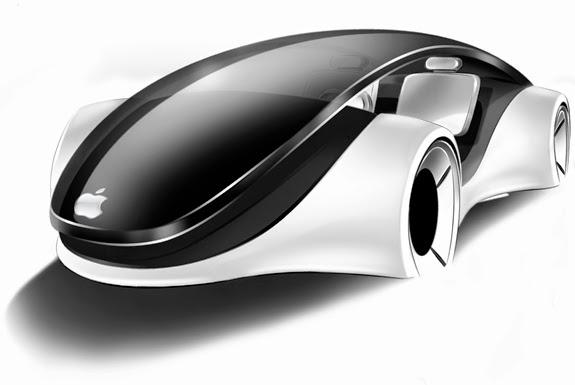 Oscar Raymond from Macworld reports the latest confirmation that Apple is taking Electric iCar seriously and, as we have discussed before: we can hope that it is coming very soon to bring to Apple the status of the First Trillion Dollar Market Cap Company and to all of us mass market for electric Cars! They just have to play it right, everything else is ready for this jump - Lithium Technology is here.
$1 Billion Dollar Ticket To The Lithium Race: Electric Cars Are Coming From Faraday Future.
"I am glad that Apple looks like not to be involved in this project and we still can hope that it will reach 1 Trillion Market Cap with its own electric car catering mobility powered by lithium technology with bottled electricity to the masses. The real game changer is coming this year with Tesla Model 3, GM Bolt, BYD and Tesla Gigafactory with Megafactories to follow."
International Lithium And Ganfeng Lithium Move Mariana Lithium Brine Project Forward In Argentina.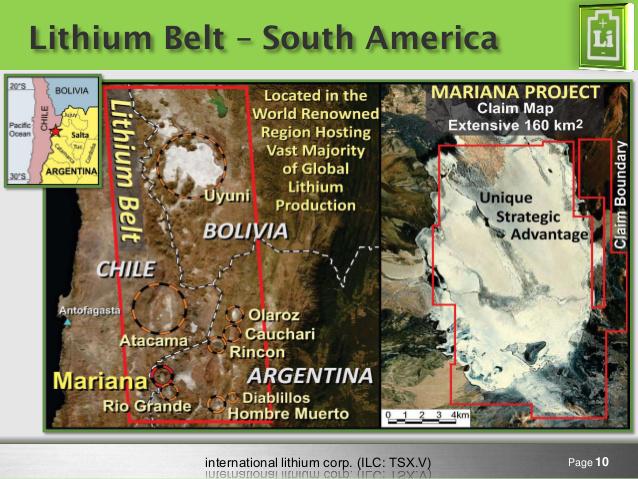 Mr. Kirill Klip, President, International Lithium Corp. comments, "We have always viewed Argentina as a favorable location for mineral exploration and development and have been able to operate in a mutually beneficial manner with the local people and governments. The results of the recent elections have managed to give foreign corporations greater confidence in the future of business and mineral resource development in Argentina. We welcome the change and look forward to working with the newly elected officials and advancing our Mariana lithium brine project in cooperation with our strategic partner, Ganfeng Lithium. Security of lithium supply is becoming more important as witnessed by recent price increases in China, all in advance of the completion of new battery production facilities announced by Tesla and other manufacturers. We continue to build a vertically integrated lithium business with Ganfeng Lithium to meet the future demand of lithium products that will address the increasing demands for lithium raw materials and chemical products." Read more.
International Lithium Receives Notice of License Renewals for the Avalonia Lithium Project, Ireland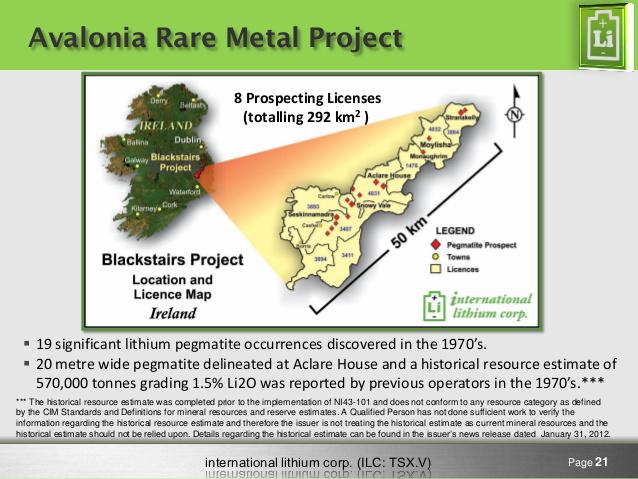 "Mr. Kirill Klip, President, International Lithium Corp. comments, "The Avalonia project joint venture, fully funded by strategic partner Ganfeng Lithium Co. Ltd., ("GFL"), could be of strategic importance to the European Union should a sufficient resource be identified. Clean fuel technologies for motor vehicles are becoming increasingly important to the European Economic Community to tackle climate change and the air pollution crisis in major urban areas. Lithium technology will play a major role when it comes to providing batteries for communication devices, electric vehicles and utility storage systems. Renewable sources of energy such as solar and wind power will also benefit from lithium battery technologies and become more commonplace as the problem of intermittency will be addressed providing steady power from these sources 24/7." Read more."
International Lithium At Wentworth: Back Into The Future - The World Just Before The INTERNET.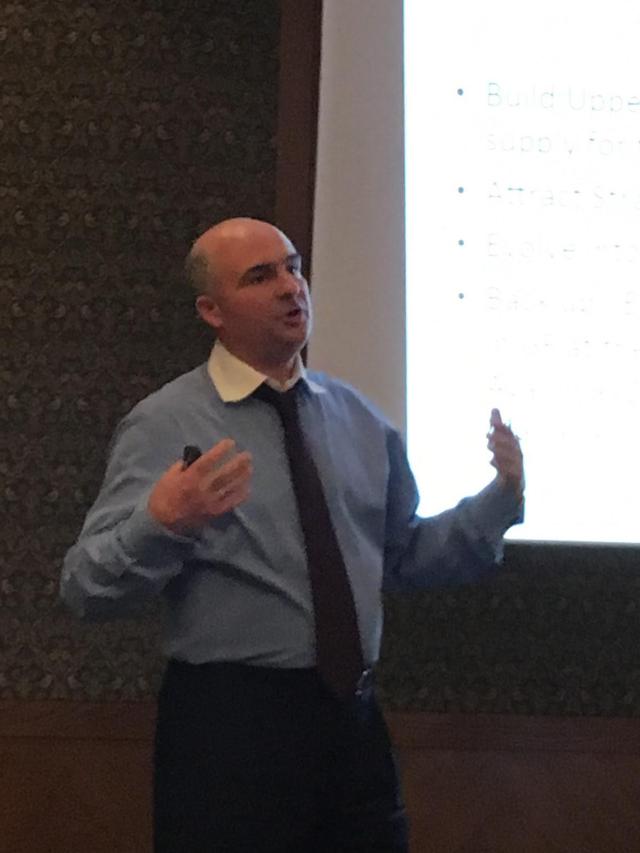 Kirill Klip President of International lithium.
Military.com:
Going Electric: Tesla Motors Hiring Veterans
Even with Detroit's difficulties over the past few years, the automotive industry is still a major source of jobs for military servicemembers, and now electric cars are diving into the veteran job pool, as Tesla Motors has announced new initiatives to get veterans on board.
"Veterans are the perfect fit for Tesla because many of them gained incredibly advanced technical, electrical and mechanical skills in the service that are directly applicable to manufacturing electric vehicles," says Camille Ricketts, Director of Communications for Tesla.
Founded in 2003 and headquartered in Palo Alto, California, Tesla focuses on electric cars and drivetrains. First production models of their cars hit the streets in 2008, and since then they have sold close to 2,000 cars in 31 countries. The company currently employs 45 veterans and has a few more in the hiring pipeline. Many of them are or will be working at the Tesla Factory in Fremont, California, but positions are being hired for all areas of the company.
"Veterans are taught to be leaders within the context of a cooperative team, and that is exactly how Tesla works - allowing employees to think outside the box while working hard toward a common goal," says Ricketts.
Tesla's new veteran hiring initiative includes upcoming recruiting events for veterans, including one on September 29, and ads in veteran-targeted outlets such as Swords to Plowshares and the EDD.
"Hiring veterans is very complementary to Tesla's other mission to move the world toward energy security and independence," says Ricketts.
For more information on Tesla and jobs currently available, visit the Tesla website.
Disclosure: I am/we are long ILHMF, TRRXF.