Lithium Race: Chevrolet Bolt Chief Engineer Presents GM's 200-Mile Electric Car.
Please Note: Blog posts are not selected, edited or screened by Seeking Alpha editors.
Seeking Alpha Analyst Since 2014
Founder of International Lithium Corp. and Chairman and CEO at TNR Gold Corp. MBA. 
International Lithium Corp. ("ILC") a "Clean Tech" lithium resource developer with a global portfolio of lithium assets. 
ILC currently holds highly prospective projects in the most prolific areas of the world for lithium and rare metals. International Lithium Corp. has recently reinforced its relationship with strategic partner Jiangxi Ganfeng Lithium Co Ltd, from China, through an increased equity stake of 18.1% to further advance the core ILC projects.
International Lithium Corp. trades under symbol ILC: TSXV. 
TNR Gold is Green Energy Metals Royalty Company with holdings in Lithium, Copper and Gold.
TNR Gold holds the strategic stake in International Lithium with its strategic partner Ganfeng Lithium and Royalty on Mariana lithium project in Argentina.
Los Azules Copper project: 
One of the world's largest undeveloped copper deposits to which TNR holds a 0.36% Net Smelter Return (NSR). Located on the Andean copper belt, host to some of the world's largest copper mines. McEwen Mining Inc. is the owner and operator.
Shotgun Gold Project, Alaska:
90% TNR Gold Corp. owned porphyry style gold mineralized system that is being targeted for a bulk mineable gold resource. Approximately 190km south of the Donlin Creek deposits.
TNR gold Corp. trades under symbol TNR: TSXV.
Lithium Race: Chevrolet Bolt Chief Engineer Presents GM's 200-Mile Electric Car.
Chevy Bolt is getting more and more respect from me, great team of engineers at GM has managed to pack a full 21st century connectivity spec into $30k Electric Car! The safety, range and dynamic will be the most important, but all gadgets are making it the real deal. My guess will be that GM will not make any money on it before LG can deliver on $145/kWh cost for its lithium battery. In that case 60 kWn Lithium battery will cost $8.7k - rough industry guidance is that it takes now 1/3 of an electric car cost, so at that level we can start to talk profit. This is the way to go GM! Well done, make it full gadget spec and price as low as you can. Let's the Lithium Race and Electric Cars First Price Wars begin for the benefit of all of us.
Lithium Race: Will Price War Between GM Bolt And Tesla Model 3 Bring Us Mass Market For EVs?
Finally, GM Bolt is out as production model at CES 2016! What is even better: GM promises to deliver now 200 miles with around $30k price tag! We are getting to my 20/200 EV mass market formula now: when $20k buys you BMW 2 type EV with 200 miles range. The first Price War in the Electric Space is officially on now! GM Bolt is priced "around" $30k and is challenging Tesla Model 3 to be unveiled at Geneva Auto show in March this year. Elon Musk will easily match performance of GM Bolt, in my personal opinion. Tesla can deserve even price premium to GM Bolt: next move from Elon Musk will be very interesting - will he go for the bold statement and the market share by matching GM Bolt at $30k price tag instead of $35k?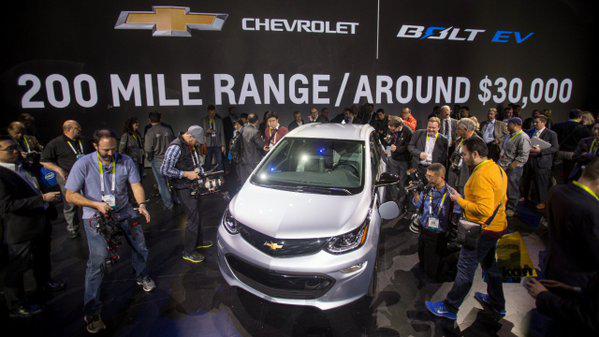 Later, Gigafactory will allow Elon Musk to be more aggressive with pricing with the increased volume, but what will be Tesla's move now? GM Bolt is supplied by LG Chem with lithium batteries: it will be very interesting to know the price and whether LG Chem is going for the market share as well now by selling lithium batteries below cost. I have never heard that LG Chem is working on the next stage of Lithium Solid State Batteries, can somebody help me here, please?
Lithium Solid State Batteries can be the largest secret around Gigafactory and Tesla Model 3 future. If Elon Musk is really working on it now and will be able to commercialise it - we can talk about $100/kWh lithium battery cost, when 50 kWh lithium battery for Tesla Model 3 will be costing only $5k and will provide at least 200 miles range!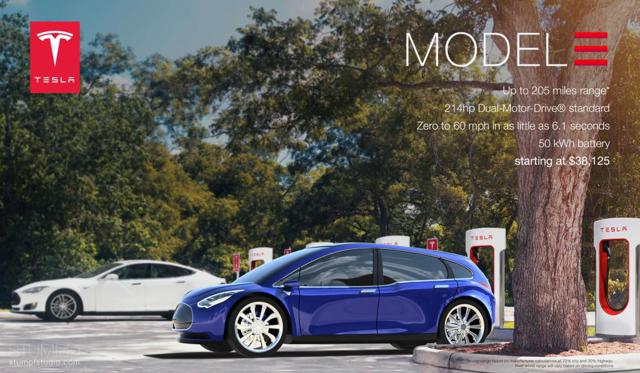 I am digging out other details about GM Bolt: so far it looks like that production will start this year, which is less assuring than October 2016 promise before; performance is not very sporty, Tesla will definitely have the better performance here. Charging time is 1 hour for 80% of capacity - is great news, we just have to clarify at what kind of charging station. Tesla Model S and X can be charged now to 80% capacity in 20 min at Tesla Supercharger, which is free to use.
All in all, we are turning the new page in the history of humankind, when $30k can buy you an Electric Car with 200 miles range. Translation: average cost of a new car in U.S. has reached $31,252 in August 2015! It means that now you can choose to drive electric by buying a new car, which is cheaper than the average price paid for vehicle in U.S. Tesla will bring here the performance unmatchable by ICE cars in the same class. Welcome to the future, it is Electric and let's Price Wars in Electric Space bring us all electric cars very soon. It is interesting, what is Apple doing now apart from sliding below $100? The things to watch: BYD and Foxconn in China now.
International Lithium strategic partner Ganfeng Lithium is supplying lithium materials to LG Chem.
Future Of Building Lithium Supply Chains For Robots: ILC and Ganfeng J/Vs And The Largest Auto Market In The World In China.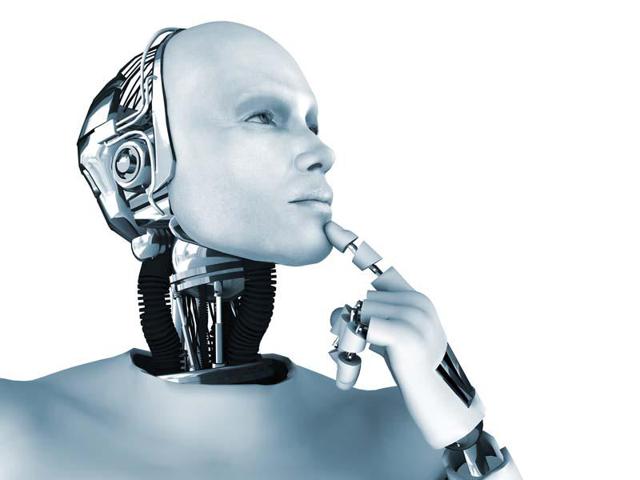 "As we are discussing here, Lithium Technology will power us for the next 50 years and after that Robots. If you look into the real advance in the Silicon Valley these days it is not about just Cars being fully Electric and autonomous very soon.Silicon Valley giants like Apple, Google, Tesla, Amazon, Facebook, Twitter and Uber among others are going for the real change not only in the $10 Trillion market related to the automotive sector, but they are igniting the tectonic shift in our civilisation. Robots are coming.
As Apple was never really making just another mobile phone, but the very powerful computer in you palm - so is Silicon Valley is going now for the Robots and autonomous electric cars are just the next stepping stone. This brilliant analysis was presented at The Energy Gang podcast by Anand Shah. I concur with it looking at what I can see in the latest technology trends.
Asia is taking the very important lead in this space as well. China is not only leapfrogging directly into the Lithium Energy Space with Electric Cars and Solar, but building the advanced materials base for this new Energy rEVolution. Panasonic, Nissan, Toyota, NEC, Sony, Samsung, Huyndai, LG Chem and others are staking its own place in electric cars now. China is the largest Lithium Market in the world already, moving to claim the largest Lithium Battery Producer title and Electric Cars in China will become the largest World's EV market early in the next year.
Listen to that podcast, read the article about LG Chem and do your own research. Numerous companies are building Lithium Batteries facilities now in China: LG Chem, BYD, Boston Power (Ganfeng Lithium has 10% stake), Foxconn, Samsung, A123 - which will exceed even Tesla Gigafactory production capacity! 17 start ups only this year are trying to capitalise in lithium batteries market on the "War on Pollution" announced by China and state-level plan to build new strategic industry - Electric Cars. Read more."
Is Elon Musk Working On Solid State Lithium Batteries For Tesla Model 3 At Gigafactory?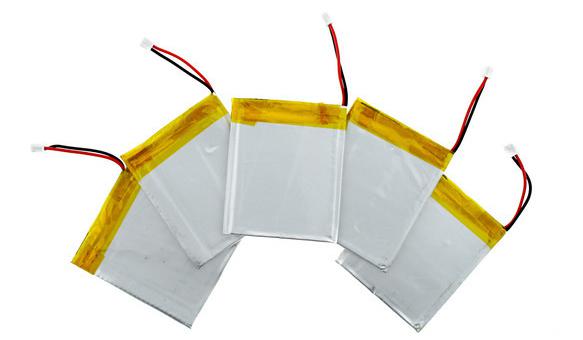 I will not be surprised that we are going for another treat in our Lithium Technology space by Elon Musk! Chatting with my friends today on twitter we are getting drift that actually Tesla can be moving into the prismatic lithium cells to be produced at Gigafactory and used in Tesla Model 3 and its other EV models. I will speculate that in this case we are talking about Solid State Lithium Batteries. Solid Sate Lithium Technology is the new breakthrough which promises safer batteries with higher energy density. They promise higher performance, even lower memory effect and no thermal run away. Translation - batteries will be more powerful and much safer allowing you to store larger amount of Energy in the same volume and weight! Is it the magic which allows Elon musk to go as low as $100 per kWh cost of lithium batteries to be produced at Gigafactory? I guess, that we will receive confirmation very soon now if it is the case. We have The Silicon Valley economics in action now. Quite a few companies went already bust promising the Holy Grail for Mobile Communication and Electric Cars, but GM has invested quietly in this technology and recently billionaire inventor Sir Dyson has picked up Sakti3. I bet that Elon Musk is way ahead of all of them and that is why we get from time to time his statements about incredible range of over 500 miles coming to Tesla Electric Cars in the nearest future. Below you can find out recent news from Solid State Lithium Technology space, presentations and its description.
Lithium Fever Goes Upstream: Buying Spree Of Battery Start Ups And Lithium Projects Expected.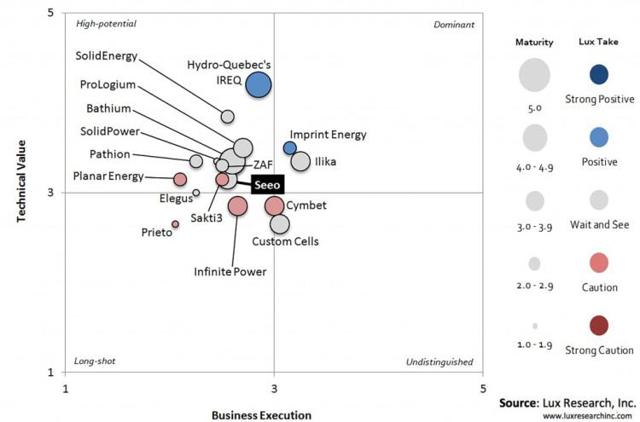 Lithium Race: The Billionaire Inventor Dyson Buys Up Rest Of 'Solid-state' Lithium Battery Company.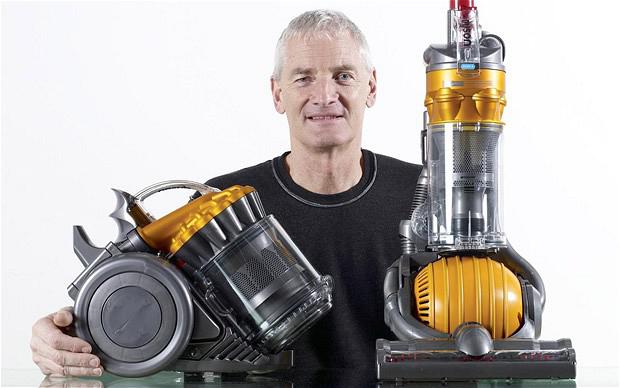 One more billionaire joins our Lithium Club. Among the members are already well known Elon Musk and Warren Buffett, with Sir Richard Branson parting around on his Virgin racing electric cars for Formula E so far. The smart money is going upstream of our rEVolution and the best Lithium Battery Start Ups and Lithium Projects are flying very fast from the shelves these days. Sir Dyson needs no introduction and if you are interested in Solid State Lithium Batteries and where Lithium is coming from, be my guest.
Dump The Pump: Warren Buffett And Elon Musk To Spark A Lithium Boom.
Richard Branson: Electric Cars Becoming Sexy.
International Lithium Makes Major Transaction With Ganfeng - $1.2 Billion Giant From China.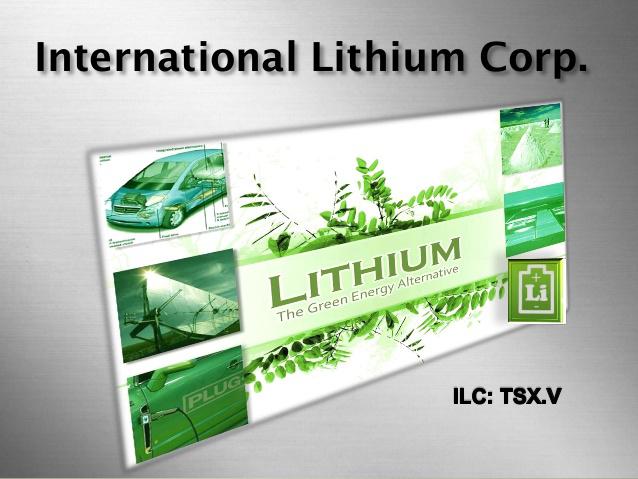 "Mr. Kirill Klip, President, International Lithium Corp. comments, "The restructuring of our loan facilities with strategic partner Ganfeng Lithium provides ILC with financial relief and access to capital through the long term Exploration loan. In Argentina, all political candidates running in the upcoming elections are echoing the importance of mining and foreign investment to that country, something I view as very positive for our Mariana project. In Europe there is a growing concern that emissions standards are not being met with the clean diesel scandal paving the way for electric cars powered by lithium batteries. This gives our Avalonia project in Ireland strategic importance. Together with Ganfeng Lithium we continue to work towards supplying lithium as a raw material for clean power technologies in Europe and around the world."
I will add to my quote above the recent developments with Ganfeng Lithium in China:
"Ganfeng Lithium has enjoyed the exponential growth in the last years and has grown to the ranks of Top Lithium Producers. It supplies BYD, LG Chem and Panasonic, which supplies cells for Tesla Motors. It became the strategic partner of International Lithium and finances our two lithium J/Vs now in Argentina and Ireland. During the last Shareholder Meeting in China on September 21st Ganfeng has presented latest information on its incredible growth, market share and that security of Lithium Supply is its major concern. You can find more details on Ganfeng Lithium website."
Please read carefully my legal disclaimer and never make any investment decisions without consulting with your preferred financial adviser.
After very lengthy negotiations our Team at ILC has made another major transaction with Ganfeng Lithium - 1.2 Billion dollars market cap giant from China. Now we do not have hanging over our heads short term debt. We have established the long term credit facility with Ganfeng to finance our part of exploration costs on Mariana Lithium project with the maturity in 2024! Access to the capital in our sector will separate winners from the rest of the lithium racers. Now the project is ready for the major advance stage. We are finalising the corporate structure and budgets for these developments.
With all Volkswagen and DieselGate news shattering Europe, it comes as no surprise that electrification of our transportation is the only commercially viable way forward - as you already know, in my personal opinion. LG Chem was very quick to announce the Lithium Battery plant to be build in Europe. I am calling on Tesla to bring its next Gigafactory to Ireland with its great corporate tax incentives, highly educated competitive work force and very competent government which is ready to propel its economy into the post carbon world. It will not hurt as well if Apple will decide at some point to build in Ireland some production facilities for its own Electric iCar. Rumours are running wild with this one, so we will see what the future brings to us here.
It is not a secret for my followers, that Ganfeng Lithium is knocking very hard on the Europe's doors and supplies Lithium to a lot of customers already in EU. Our J/V with Ganfeng in Ireland: Avalonia Lithium project - has received the major approval from Ganfeng shareholders and we are working on the budgets for the next exploration season now. Read more."
Lithium Technology: Solid State Lithium-Ion Batteries On The Horizon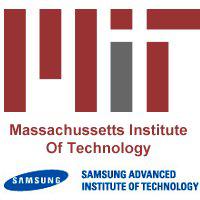 Solid state lithium battery technology is the new breakthrough which promises safer batteries with more energy density. Sakti3 has made a lot of noise in our industry last year, but the road to the commercial production takes years of research and billions of dollars in investment. That is why I call Lithium Technology is the anchor one for Electric Cars and Energy Storage: it was in the development from 80s of the last century, billions of dollars are invested in R&D and in production facilities by Panasonic, Sony, Samsung, Saft and others. Now Gigafctories are coming from Tesla and Megafactories from BYD, Foxconn, Boston Power, LG Chem and A123. Now three trillion dollar industries are investing into lithium technology: Electric Cars, Mobile Devices and Energy Utilities - the progress will be very fast here!
Samsung is very active now with solid state lithium batteries as well. Samsung SDI is in a partnership with LG Chem and will be delivering 500 km range lithium batteries to Nissan Leaf and new Audi Q6 Electric SUV.
Dyson Invests In Solid State Lithium Batteries: Sakti3 Presentation.
Another iconic business name joins our lithium battery club. Warren Buffet, Elon Musk and Sir Richard Branson will enjoy the company of Sir James Dyson. What is so exciting about the Solid State Lithium batteries? As Elon Musk has told numerous times, we have to see it first in the electric cars to get really excited, but lithium technology is developing very fast.
epec:
PRISMATIC & POUCH BATTERY PACKS
More and more lithium ion applications are utilizing prismatic or pouch cell (soft pack) designs which are an excellent way to reduce weight and cost, as well as optimize packaging efficiency at the battery level.
Lithium Ion (Li-Ion) battery power systems are increasingly becoming the choice for many applications because of Li-Ion's higher specific energy density than the core technologies of the previous decade such as nickel cadmium and lead acid batteries.
Li-Ion technology has higher voltage output per cell than many other systems. Therefore, fewer cells are needed for a given battery voltage.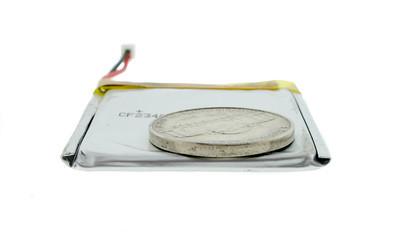 ---
PRISMATIC CELL BATTERY PACKS
Introduced in the early 1990s, the prismatic cell satisfies the demand for thinner sizes and lower manufacturing costs. Wrapped in elegant packages resembling a box of chewing gum or a small chocolate bar, prismatic cells make optimal use of space by using the layered approach. These cells are predominantly found in mobile phones with lithium-ion. No universal format exists and each manufacturer designs its own. If the housing design allows a few millimeters extra in a cell phone or laptop, the manufacturer designs a new pack for the sake of higher capacity. High volume justifies this move.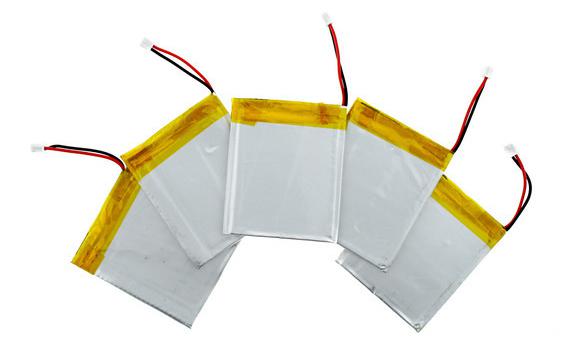 Prismatic Cell Battery Packs
Prismatic cells are also making critical inroads into larger formats. Packaged in welded aluminum housings, the cells deliver capacities of 20 to 30Ah and are primarily used for electric powertrains in hybrid and electric vehicles. Figure 4shows the prismatic cell.
The prismatic cell requires a slightly thicker wall size to compensate for the decreased mechanical stability from the cylindrical design, resulting in a small capacity drop. Optimizing use of space makes up this loss. Prismatic cells for portable devices range from 400mAh to 2,000mAh.
Prismatic cells are contained in a rectangular can. The electrodes are either stacked or in the form of a flattened spiral. They are usually designed to have a very thin profile for use in small electronic devices such as mobile phones. Prismatic cells provide better space utilization at the expense of slightly higher manufacturing costs, lower energy density and more vulnerability to swelling, but these are minor effects which don't constitute a major disadvantage.
The prismatic cell improves space utilization and allows flexible design but it can be more expensive to manufacture, less efficient in thermal management and have a shorter cycle life than the cylindrical design.
---
POUCH CELL BATTERY PACKS
In 1995, the pouch cell surprised the battery world with a radical new design. Rather than using a metallic cylinder and glass-to-metal electrical feed-through for insulation, conductive foil tabs welded to the electrode and sealed to the pouch carry the positive and negative terminals to the outside.
The pouch cell makes the most efficient use of space and achieves a 90 to 95 percent packaging efficiency, the highest among battery packs. Eliminating the metal enclosure reduces weight but the cell needs some alternative support in the battery compartment.
The pouch cell offers a simple, flexible and lightweight solution to battery design. Exposure to high humidity and hot temperature can shorten service life.
Pouch Cell Applications
The pouch battery pack can be found in applications in consumer, military, as well as automotive industries. No standardized pouch cells exist, so each manufacturer builds the cells for a specific application. Pouch packs are commonly Li-polymer. Its specific energy is often lower and the cell is less durable than Li-ion in the cylindrical package.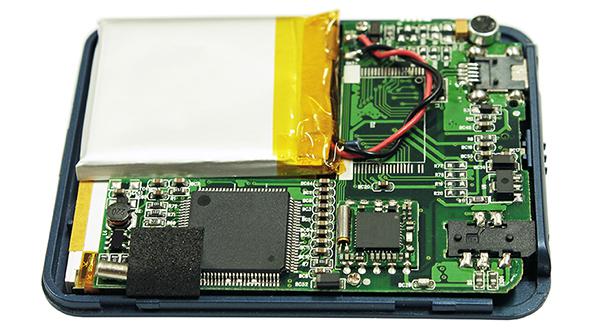 Pouch Cell Battery Pack Inside Application
Swelling Pouch Cells
Swelling or bulging as a result of gas generation during charge and discharge is a concern. Battery manufacturers insist that these batteries do not generate excess gases that can lead to swelling. Nevertheless, excess swelling can occur and most is due to faulty manufacturing, and not misuse. Some dealers have failures due to swelling of as much as three percent on certain batches. The pressure from swelling can crack a battery cover, and in some cases break the display and electronic circuit board. Manufacturers say that an inflated cell is safe. While this may
Swelling can occur as part of gas generation. Battery manufacturers are at odds why this happens. A 5mm (0.2") battery in a hard shell can grow to 8mm (0.3"), more in a foil package.
To prevent swelling, the manufacturer adds excess film to create a "gas bag" outside the cell. During the first charge, gases escape into the gasbag, which is then cut off and the pack resealed as part of the finishing process. Expect some swelling on subsequent charges; 8 to 10 percent over 500 cycles is normal. Provision must be made in the battery compartment to allow for expansion. It is best not to stack pouch cells but to lay them flat side by side. Prevent sharp edges that could stress the pouch cell as they expand.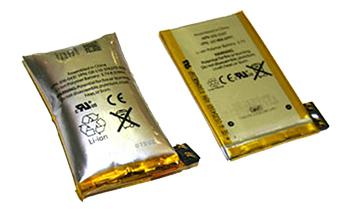 Swelling Pouch Cell Battery as a Result of Gas Generation During Charge and Discharge
Pouch casings are typically used for Lithium Polymer cells with solid electrolytes, providing a low cost "flexible" (sometimes in unintended ways) construction. The electrodes and the solid electrolyte are usually stacked in layers or laminations and enclosed in a foil envelope. The solid electrolyte permits safer, leak-proof cells. The foil construction allows very thin and light weight cell designs suitable for high power applications but because of the lack of rigidity of the casing the cells are prone to swelling as the cell temperature rises. Allowance must be made for the possibility of swelling when choosing cells to fit a particular cavity specified for the battery compartment. The cells are also vulnerable to external mechanical damage and battery pack designs should be designed to prevent such possibilities."
Analyst's Disclosure: I am/we are long TRRXF, ILHMF.
Seeking Alpha's Disclosure: Past performance is no guarantee of future results. No recommendation or advice is being given as to whether any investment is suitable for a particular investor. Any views or opinions expressed above may not reflect those of Seeking Alpha as a whole. Seeking Alpha is not a licensed securities dealer, broker or US investment adviser or investment bank. Our analysts are third party authors that include both professional investors and individual investors who may not be licensed or certified by any institute or regulatory body.