Lithium Technology: New Chevrolet Bolt's Drive Unit And Battery Secrets Revealed.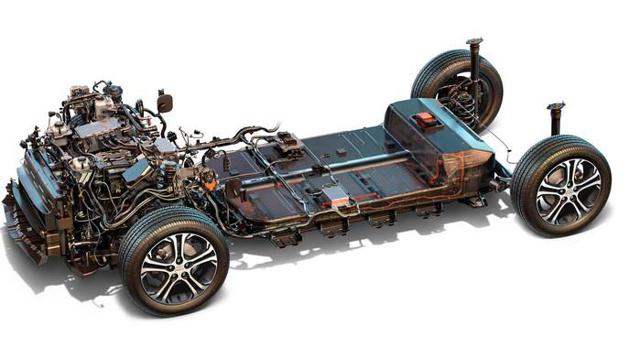 Auto Car Pro News.
GM engineers have managed to put a very nice spec into this $30k Electric Car for masses!
"All in all, we are turning the new page in the history of humankind, when $30k can buy you an Electric Car with 200 miles range. Translation: average cost of a new car in U.S. has reached $31,252 in August 2015! It means that now you can choose to drive electric by buying a new car, which is cheaper than the average price paid for vehicle in U.S. Tesla will bring here the performance unmatchable by ICE cars in the same class. Welcome to the future, it is Electric and let's Price Wars in Electric Space bring us all electric cars very soon. It is interesting, what is Apple doing now apart from sliding below $100? The things to watch: BYD and Foxconn in China now.

International Lithium strategic partner Ganfeng Lithium is supplying lithium materials to LG Chem."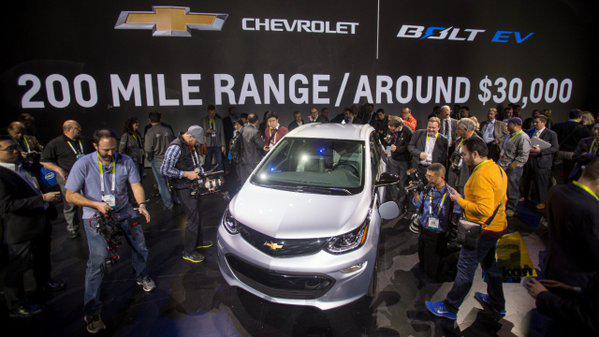 International Lithium: Mavis Lake Lithium And Tantalum Project, Canada.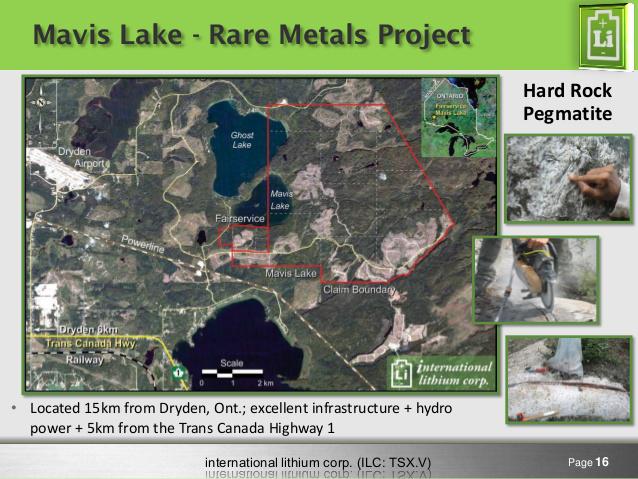 "With GM Bolt and Faraday Future unveiling at CES 2016, Lithium Technology is in the headlines these days and getting finally on the investor's radar screens. Today I would like to present International Lithium's Mavis Lake Lithium and Tantalum project in Canada. Our J/V projects with Ganfeng Lithium: Avalonia in Ireland and Mariana in Argentina are better known: we are advancing another $4 million exploration programs on these projects now. Mavis Lake presents another very important opportunity for development of potential source of conflict free strategic commodities in politically stable Canada. We are talking here about the security of Lithium Supply for the West now. With our J/Vs with Ganfeng Lithium solidly on track for the development, we are concentrating now on the Strategic Partnership to build the Next Lithium Producer in North America. Read more."
Lithium Race: Chevrolet Bolt Chief Engineer Presents GM's 200-Mile Electric Car.
Chevy Bolt is getting more and more respect from me, great team of engineers at GM has managed to pack a full 21st century connectivity spec into $30k Electric Car! The safety, range and dynamic will be the most important, but all gadgets are making it the real deal. My guess will be that GM will not make any money on it before LG can deliver on $145/kWh cost for its lithium battery. In that case 60 kWn Lithium battery will cost $8.7k - rough industry guidance is that it takes now 1/3 of an electric car cost, so at that level we can start to talk profit. This is the way to go GM! Well done, make it full gadget spec and price as low as you can. Let's the Lithium Race and Electric Cars First Price Wars begin for the benefit of all of us. Read more."
Lithium Race: Will Price War Between GM Bolt And Tesla Model 3 Bring Us Mass Market For EVs?
Finally, GM Bolt is out as production model at CES 2016! What is even better: GM promises to deliver now 200 miles with around $30k price tag! We are getting to my 20/200 EV mass market formula now: when $20k buys you BMW 2 type EV with 200 miles range. The first Price War in the Electric Space is officially on now! GM Bolt is priced "around" $30k and is challenging Tesla Model 3 to be unveiled at Geneva Auto show in March this year. Elon Musk will easily match performance of GM Bolt, in my personal opinion. Tesla can deserve even price premium to GM Bolt: next move from Elon Musk will be very interesting - will he go for the bold statement and the market share by matching GM Bolt at $30k price tag instead of $35k? Read more."
Auto Car Pro News:
New Chevrolet Bolt's Drive Unit And Battery Secrets Revealed.
The battery uses active thermal conditioning, similar to the Chevrolet Volt, to keep the battery operating at its optimum temperature, which results in solid battery life performance.
The 2017 Chevrolet Bolt EV, which has been revealed at the ongoing Detroit Motor Show, does more than set a new benchmark for affordable, long-range EV driving. It also raises the bar when it comes to driving performance.
GM says its engineers developed the Bolt EV's propulsion system to offer more than an estimated 320 kilometres (200 miles) and a driving experience that's more akin to a compact sports sedan than a small utilitarian crossover.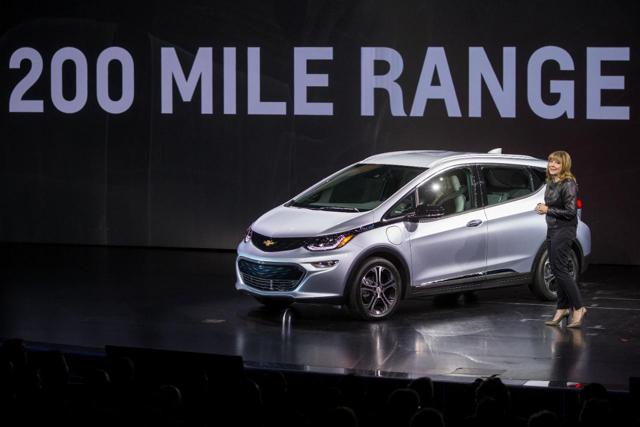 "Being the leader in range and affordability means nothing if the car isn't going to excite you each time you get behind the wheel," said Josh Tavel, Chevrolet Bolt EV chief engineer. "That's why the team was tasked with delivering a propulsion system that would also make the Bolt EV an electric vehicle that owners would love to drive."
Single Motor Drive Unit
Like most EVs on the road, the Bolt EV's drive system uses a single high-capacity electric motor to propel the car. But it's the smooth, powerful and quiet motor design, gear configuration and shift-by-wire system that separates it from the pack.
The engineering team designed the Bolt EV's electric motor with an offset gear and shaft configuration tailored to meet efficiency and performance targets - most notably more than an estimated 320km of range. The motor is capable of producing up to 266 lb.ft. (360 Nm) of torque and 200bhp (150 kW) of motoring power. Combined with a 7.05:1 final drive ratio, it helps propel the Bolt EV from 0-96kph in less than seven seconds.
Power delivery is controlled by Chevrolet's first Electronic Precision Shift system. This shift and park-by-wire system sends electronic signals to the Bolt EV's drive unit to manage precise feel and delivery of power and torque, based on drive mode selection and accelerator inputs. A by-wire shifter requires less packaging space than a traditional mechanical shifter, resulting in more interior space and improved interior layout.
60 kWh Battery System
Having more than 2 billion kilometres of EV experience from the Chevrolet Volt helped Bolt EV battery engineers and strategic partner LG Electronics to develop an all-new cell and battery pack to offer more than an estimated 320 kilometres of range.
Battery system preliminary specifications include:
- 60 kWh lithium-ion battery pack.
- 288 lithium ion cells
- Five sections
- 10 modules
- 96 cell groups - three cells per group
- 435 kilograms (960 lbs) total weight
"You usually have a battery cell that delivers either the desired levels of energy or power, but not traditionally both. With this cell design and chemistry we were able to deliver a battery system with 160 kilowatts of peak power and 60 kilowatts hours of energy," said Gregory Smith, Bolt EV battery pack engineering group manager.
The battery uses active thermal conditioning, similar to the Chevrolet Volt, to keep the battery operating at its optimum temperature, which results in solid battery life performance. The Bolt EV battery will be covered by an 8-year/ 160,000 kilometre (whichever comes first) limited warranty.
Inside the battery pack - which spans the entire floor, from the front foot well to back of the rear seat - is a new cell design and chemistry. The nickel-rich lithium-ion chemistry provides improved thermal operating performance over other chemistries, which requires a smaller active cooling system for more efficient packaging. The chemistry allows the Bolt EV to maintain peak performance in varying climates and driver demands.
The cells are arranged in a 'landscape' format and each measures in at only 100 millimetres (3.9 inches) high and 338 millimetres (13.1 inches) wide providing improved packaging underfloor. The lower profile cell design enabled the vehicle structure team to maximise interior space.
The battery system is mated to a standard equipment 7.2 kW onboard charger for regular overnight charging from a 240-V wall box. A typical commute of 80 kilometres can be recharged in less than two hours. The Bolt EV also features an optional DC Fast Charging system using the industry standard SAE Combo connector. Using DC Fast Charging, the Bolt EV battery can be charged up to 145 kilometres of range in 30 minutes."
Disclosure: I am/we are long TRRXF, ILHMF.