Lithium Race: Sales Ranking of Made In China Pure-electric Cars In 2015.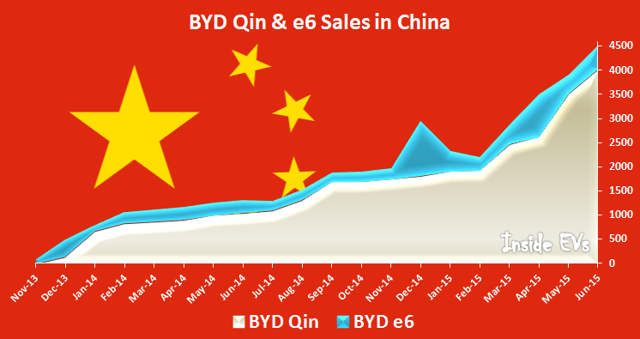 We have exponential growth in China of electric cars sales from the very low base. Warren Buffett backed BYD is on track to be number one electric cars maker in China and I expect China to become the largest electric cars market in the world this year. Now 24 companies are making 51 model of electric cars in China alone! Today we can check the report from China Auto Web about the pure EVs made in China. Electric cars is the only available technology to bring personal mobility to millions of Chinese families, cheap lithium batteries change everything. Lithium is at the very heart of this Energy rEVolution in China now.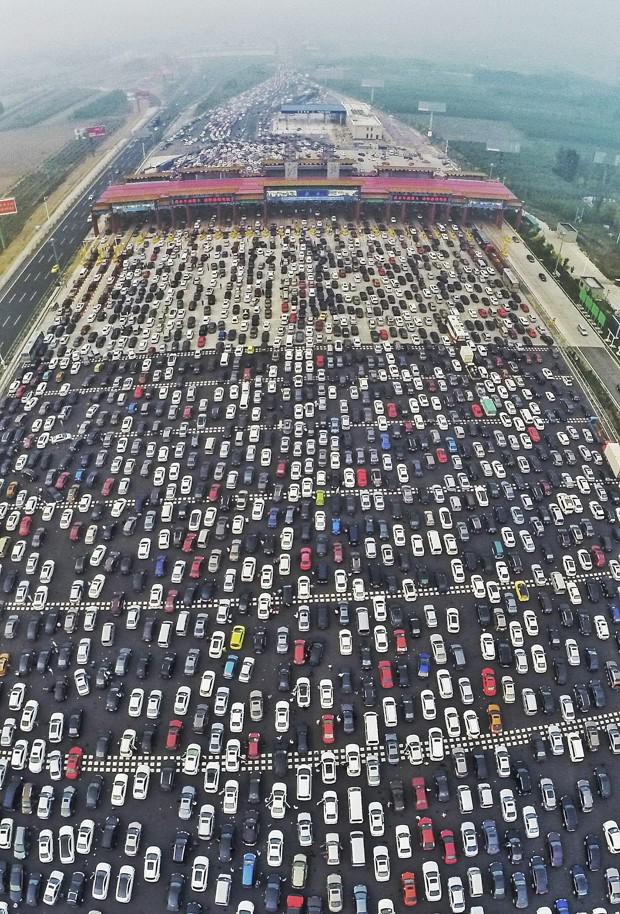 Lithium Race: All Electric Cars Made In China.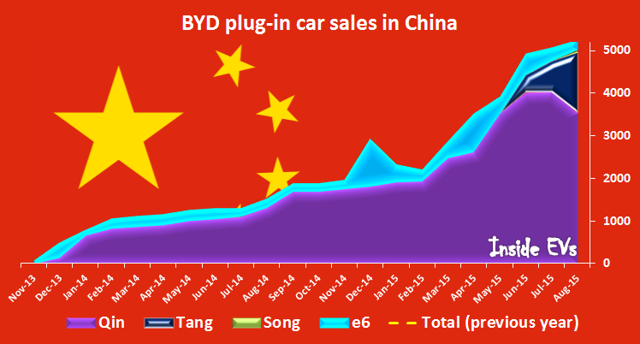 Even before Tesla Gigafactory is coming online in 2017 we have already "Lithium Market Upheaval in China". My outrages Lithium price of $15 per MT of LCE in 2016 is not so dramatic any more: Joe Lowry has recently reported that LiOH is priced in some deals in China at $20k per MT already. Time is to check where all this lithium goes into before BYD, Foxconn, Boston Power, Samsung and A123 with their Megafactories plus 17 new startups in Lithium Batteries in China are coming online. As you can see, from the data provided by ChiaAutoWeb Electric Cars in China are already growing very fast in numbers of different models and sales. BYD backed by Warren Buffett is holding the first place and I expect China to become the largest electric cars market in the world early this year. It is all happening very fast even before Tesla has moved to build its tesla Model 3 in China. International Lithium is building vertically integrated lithium business with Ganfeng Lithium. Read more."
My Outrages Lithium Price Prediction Of $15k per MT Of LCE And Joe Lowry On China Lithium Market Upheaval.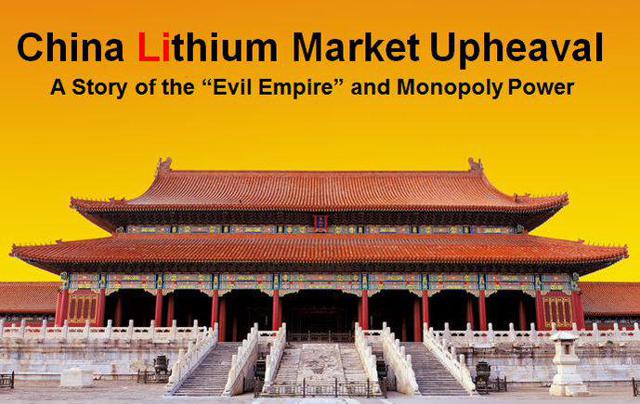 Copyright Global Lithium LLC, used with permission.
Joe Lowry makes very interesting observations about the dynamic in our Lithium Universe. China is the largest Lithium Market in the world now. Security of Lithium Supply becomes the most important element of your business plan, when market is growing exponentially. It is all happening even before Tesla Gigafactory is coming online with other Lithium Megafactories to follow. My prediction about $15k MT LCE prices in China now suddenly does not look totally outrages any more!
"Asia is taking the very important lead in this space as well. China is not only leapfrogging directly into the Lithium Energy Space with Electric Cars and Solar, but building the advanced materials base for this new Energy rEVolution. Panasonic, Nissan, Toyota, NEC, Sony, Samsung, Huyndai, LG Chem and others are staking its own place in electric cars now. China is the largest Lithium Market in the world already, moving to claim the largest Lithium Battery Producer title and Electric Cars in China will become the largest World's EV market early in the next year.

Listen to that podcast, read the article about LG Chem and do your own research. Numerous companies are building Lithium Batteries facilities now in China: LG Chem, BYD, Boston Power (Ganfeng Lithium has 10% stake), Foxconn, Samsung, A123 - which will exceed even Tesla Gigafactory production capacity! 17 start ups only this year are trying to capitalise in lithium batteries market on the "War on Pollution" announced by China and state-level plan to build new strategic industry - Electric Cars. Read more."
China Auto Web:
Sales Ranking of China-made Pure-electric Cars in 2015
Automakers in China rolled out 340,471 "new energy" vehicles (plug-in electric vehicles, or, PEVs) in 2015, 330% more than the previous year, according to CAAM. Sales of China-made PEVs increased 340% to 331,092 units. The pure-electric sector expanded 450% to 247,482 units, while demand for PHEVs jumped 180% to 83,610 units. Sales of pure-electric passenger cars increased 300% to 146,719; those of plug-in hybrid cars went up 250% to 60,663.

Deliveries of pure-electric cars in 2015
Rank
Models
Manufacturers
Sales
1
Kandi EV
Kandi
16736
2
BAIC E-Series EV
BAIC
16488
3
Zotye Z100 EV
Zotye
15467
4
JAC iEV
JAC
over 9000
5
Chery eQ
Chery
7262
6
BYD e6
BYD
7029
7
Zotye E20
Zotye
6385
8
Zhidou D2
Zhidou
3777
9
Kandi Panda EV
Geely-Kandi
3654
10
DENZA EV
BYD-Daimler
2888
11
Zhidou D1
Zhidou
2387
12
Zotye TT EV
Zotye
1984
13
BYD e5
BYD
1426
14
Venucia e30
Dongfeng-Nissan
1273
15
Zotye E30
Zotye
572
16
Dongfeng E30L
Dongfeng
511
17
Roewe e50
SAIC
412
18
BAIC ES 210 (Senova EV)
BAIC
243
19
BAIC EU 260 (Senova D50 EV)
BAIC
159
20
BYD T3
BYD
106
Disclosure: I am/we are long TRRXF, ILHMF.