Lithium Race From "Clean Diesel" Scam: Daimler Investing €500 Million Into New Lithium Battery Factory In Germany.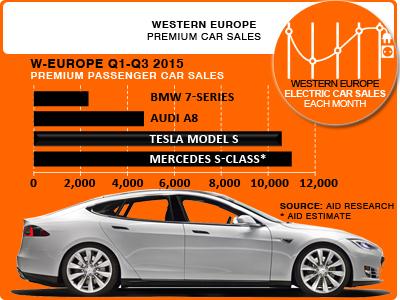 We have great news from Germany for all our EV industry. Daimler has figured out that they need batteries for Electric Cars! We have to wait just a few years more and they will find out that they need Lithium for those batteries as well. By that time our International Lithium Avalonia J/V with Ganfeng Lithium in Ireland can be already in production as well. Perfect timing? I do really wish so and keep my fingers crossed. I guess that Tesla Model S outselling BMW 7 and Audi 8 has got Daimler's attention? It will be even more interesting when Tesla takes over Mercedes S class as well.
Finally, inevitable admission is coming to the Great Autos from Germany. After all the games with Hydrogen and wasted billions, they had decided to advance their "Green Initiative" with the help from our dear corrupted politicians by creating the "Clean Diesel" myth. Few hundreds of billions have been wasted now again; and several hundred thousands of air pollution related deaths later they have to move to the only viable solution: electric cars. Let's see how fast they can deliver now after years of talking. I have seen first production ready electric cars in 2009 in Frankfurt from all major brands. Now with Volkswagen sinking into oblivion under the mounting legal and compliance expenses of the Dieselgate, they have to think hard how to stay relevant, when people just stop buying 100 years old technology to poison their own kids with cancer hazard pollution from all type of ICE cars.
DieselGate: Daimler US Lawsuit - Mercedes BlueTech Diesel Emits Nix At Levels 65 Times Higher Than Those Permitted.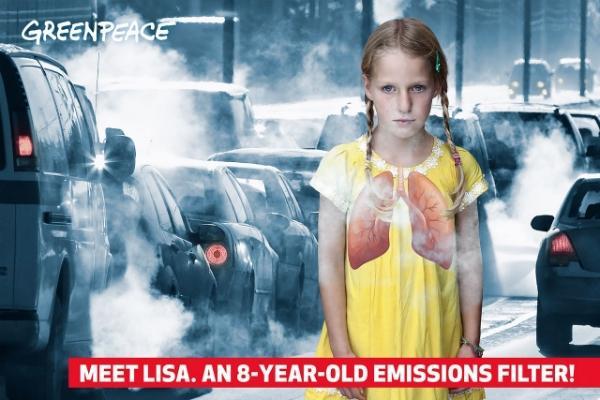 "We have a sequel to our Volkswagen DieselGate. After total disgrace demonstrated by EU Parliament when they DOUBLED the limits for auto-makers we can safely state that nobody of auto-makers can really comply with any cancer hazard toxic diesel emissions standards. Read more."
Volkswagen DieselGate: EU Failed Us - Parliament Agrees To Double Cancer Hazard Emissions From Diesel Cars.
"You have been warned: Diesel Cars with Double Amount of Cancer Hazard Emissions are allowed now in EU to drive next to you, or maybe even you are driving one as well? Actually, it is even more - nobody can comply with the tests in the real road conditions anyway. At least now you know how democracy works in Europe under Auto Lobby management. Very unfortunately, I am not surprised at all at this decision. Wide spread corruption among our "servants for the people" is killing not only the true nature of capitalism system, but thousands of people literally. It is a total disgrace to allow lobbyist on behalf of companies like Volkswagen to rule our lives and decide how many should survive. But nothing is lost, vote with your wallets - Volkswagen sales in U.S. are dropping like a stone by 15% in January. It is quite stupid after all to pay your own money to poison you own kids with cancer hazard pollution from "Clean Diesel" and "Not-So-Dirty Petrol" cars. There is The Solution: Lithium Technology is here and cheaper lithium batteries change everything for electric cars, solar and wind power generation. Read more."
BMW i8 Spider Concept: BMW, Please Get Serious And Buy From Tesla Full Electric Powertrain.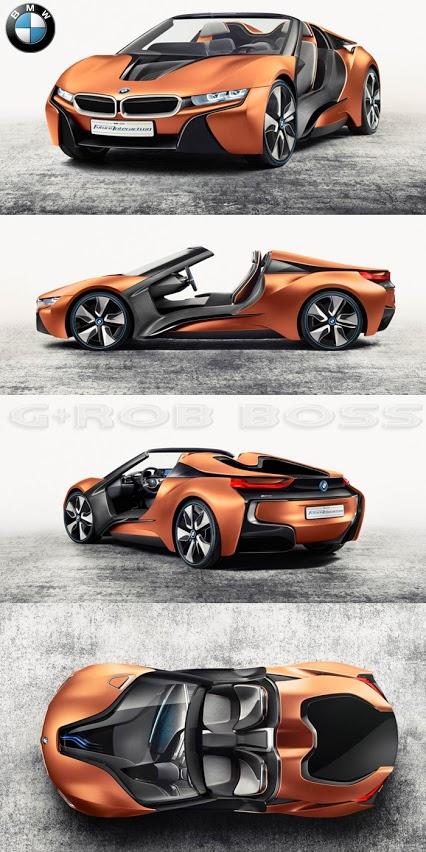 What can I say here? This concept of BMW i8 Spider is just beautiful, but what can bring it to life fast? When BMW and other Big German Autos will have strength to endorse Electric Cars for real? The wasted billions on Hydrogen and "Clean Diesel" are not helping management to embrace the change, but maybe shareholders can demand it? You cannot just build your business plan on corrupted politicians preventing us all from progress and clean air to breath as a result.
Reality is that any level of any pollutions being it Diesel or Petrol are harmful for our health. We have Lithium Technology to address it. If Tesla can make it from scratch with Elon Musk, why Great German Autos cannot do it? Just go and make a strategic alliance with Tesla, get the full electric powertrain matching your 21st century design, build next Lithium Batteries Gigafactory in Europe and more Tesla Supercharges and bring us mass market for electric cars moving down the models and pricing range. In my ver personal opinion for BMW just to stay relevant in the next 25 years, it should not be just a wish from any "Green" BMW shareholders, but must be government backed plan to save German Auto Industry. Just hiding the facts about cancer hazard toxic emissions is not working any more. Volkswagen will never get over it, BMW still has a chance. The worst for all of us outcome will be in case of German government saving German Autos by killing German kids with deadly pollution and all those auto jobs just going back to China again.
"The pain is coming, you can't stop it. Internal Combustion Engines (NYSE:ICE) will be dying with Fossil Fuels. It is just the law of nature. Electric Cars are better and they will become cheaper as well very soon. We can make it as a pain of growth, but who will make it? All these jobs for The Next Industrial rEVolution could be here, not just going again to China. Germany with its brilliant engineers can produce lithium batteries and electric cars and it can happen in every country. It is all here, with all numbers on the links below. Just spread the word.

But we all need your help for this change, what have you done lately?"
International Lithium Receives Notice of License Renewals for the Avalonia Lithium Project, Ireland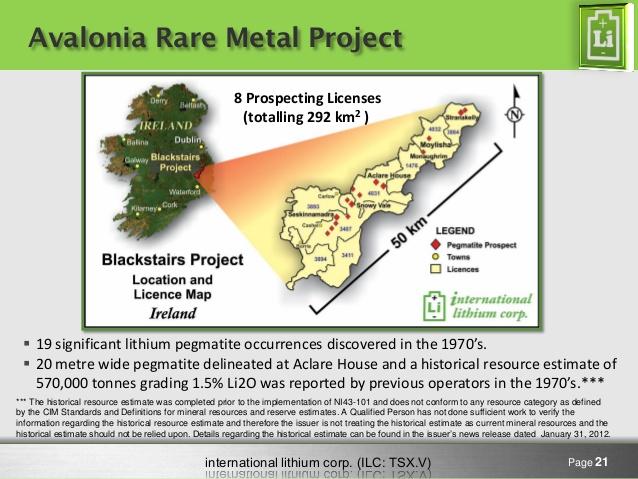 "Mr. Kirill Klip, President, International Lithium Corp. comments, "The Avalonia project joint venture, fully funded by strategic partner Ganfeng Lithium Co. Ltd., ("GFL"), could be of strategic importance to the European Union should a sufficient resource be identified. Clean fuel technologies for motor vehicles are becoming increasingly important to the European Economic Community to tackle climate change and the air pollution crisis in major urban areas. Lithium technology will play a major role when it comes to providing batteries for communication devices, electric vehicles and utility storage systems. Renewable sources of energy such as solar and wind power will also benefit from lithium battery technologies and become more commonplace as the problem of intermittency will be addressed providing steady power from these sources 24/7." Read more.
Clean Technica:
Daimler Investing €500 Million Into New Lithium Battery Factory In Germany.
March 6th, 2016 by James Ayre
Originally published on EV Obsession.
The German company Daimler AG will be putting €500 million into the creation of a second lithium-ion battery production facility in Germany, according to recent news from the company. This new facility will produce lithium-ion batteries to be used in electric vehicles and hybrids released under the Mercedes-Benz brand, reportedly.
The decision to build the new facility will lead to a, roughly, tripling of Daimler subsidiary Deutsche ACCUMOTIVE's production space. The new production facility will be located adjacent to the existing one, in Kamenz, Germany. Daimler has already bought around 20 hectares of land next to the other facility, in anticipation of construction.

The Chairman of the Board of Management of Daimler AG and Head of Mercedes-Benz Cars, Dr Dieter Zetsche, commented: "To get closer to fully electric driving, we keep investing big in the key component of emission-free vehicles: powerful batteries. We are now devoting another 500 million Euros to build a second battery factory in Germany. This underlines our commitment to the consistent expansion of electro-mobility."
Green Car Congress provides more:
By the end of 2014, the Daimler subsidiary had already announced its plans for a significant increase in its production capacities and an investment of around €100 million (US$109 million) in the expansion of the existing battery factory. The groundbreaking ceremony for the new factory is planned for fall 2016. The topping-out ceremony will then follow in spring 2017. The new production plant is to start operations in summer 2017.
In addition to supplying batteries for Daimler automobiles, Deutsche ACCUMOTIVE is also entering the stationary battery storage market for private and industrial applications. Daimler entered into the business with stationary battery storage with Deutsche ACCUMOTIVE last year. The scalability of the systems enables the use of the lithium-ion batteries in large industry for network stabilization and smoothing of peak shaving for energy producers as well as private households. Deutsche ACCUMOTIVE, founded in 2009, is a wholly-owned subsidiary of Daimler AG. The company develops and sells drive batteries for hybrid and electric vehicles based on lithium-ion technology. Since the start of series production in 2012, it has delivered more than 70,000 lithium-ion batteries.
Daimler is currently in a supply agreement arrangement with LG Chem.
Get CleanTechnica's 1st (completely free) electric car report - "Electric Cars: What Early Adopters & First Followers Want."
Come attend CleanTechnica's 1st "Cleantech Revolution Tour" event in Berlin, Germany, April 8-10."
Disclosure: I am/we are long TRRXF, ILHMF.