Smart Grids: EDF Launches Energy Storage System In Illinois Using BYD Lithium Batteries.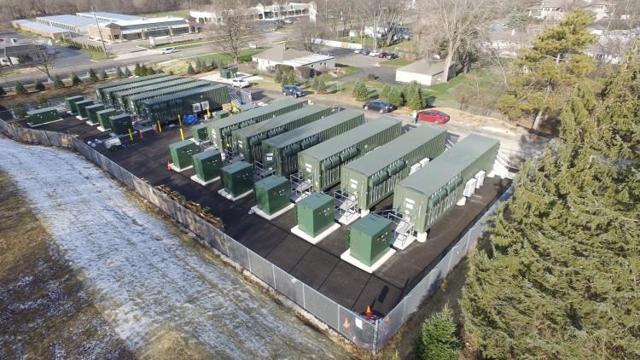 InsideEVs.
All recent lithium hype, which is now sipping into the mainstream media is generated by electric cars with sales still below 1% of the world-wide auto sales. We are at the very beginning of this fundamental shift from burning Oil to the Energy rEVolution based on Solar, Wind and Lithium Technology to store energy. In Energy space we have The World Just Before the INTERNET.
Sales of Electric Cars are going exponentially and finally good ones are coming for the mass market: GM Bolt and Tesla Model 3 will ignite the next phase of EV adoption. What can be the best ad for the new technology than Tesla driving next to you? Only a lot of them and in different colours.
Now we are opening the new chapter of Energy Storage and Warren Buffet's BYD is already in the headlines again. Lithium technology allows to leapfrog the Grid stage straight into the Smart Grid of Distributed Energy Generation. Places like Africa, India and China can now save a few trillions of dollars by following mobile communication networks making fixed telephone lines business obsolete. Lithium is the magic metal at the very heart of this Energy rEVolution.
International Lithium At Wentworth: Back Into The Future - The World Just Before The INTERNET.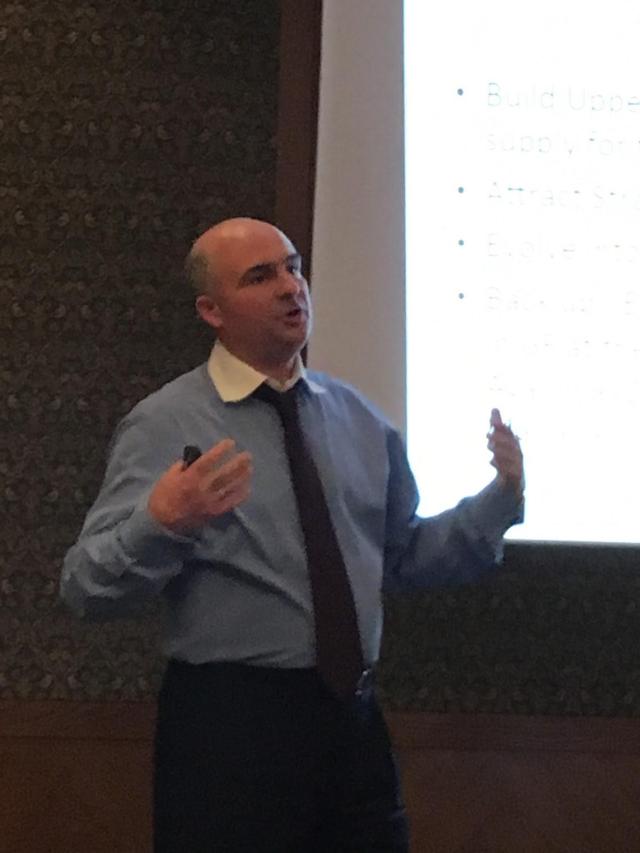 Kirill Klip President of International lithium.
I would like to share today with you my presentation at Wentworth last week. International Lithium Team was on our European roadshow and we have visited Ireland as well during that trip. We were very fortunate and proud to meet hero Kevin Michael Vickers - the Ambassador of Canada to Ireland. You can find more pictures on my tweeter feed and stay tuned for the coming developments.
Our Mariana lithium J/V with the giant from China Ganfeng Lithium will benefit now from the election results in Argentina and we are looking forward to advance it to the pilot stage. In my presentation I am using material of the very talented team from Benchmark Minerals Intelligence headed by Simon Moores. He is a must follow with Joe Lowry if you would like to be up-to-date with the developments in the Lithium Market. Now let me take you for a journey into the future, which is already here:
BBC Video: How Volkswagen Fooled The World With A Scam To Rig Pollution Tests And They Do It Again.
International Lithium - A Green Technology Metals Company Plugged In The rEVolution Of Energy.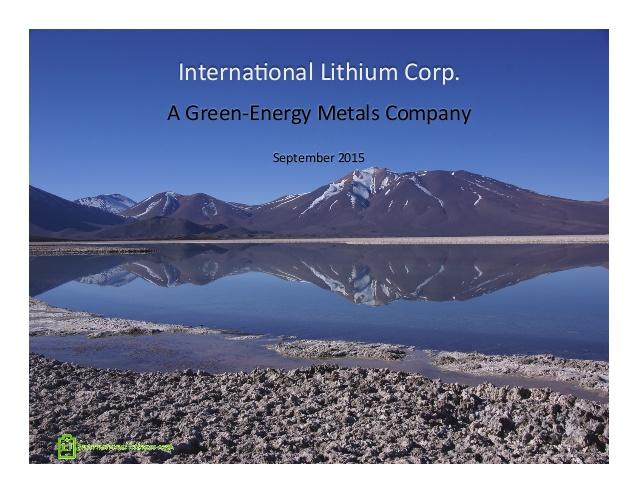 "In 2012 WHO has reported about the Diesel Pollution As Cancer Risk, last week EU governments have pushed to DOUBLE toxic cancer hazard diesel emissions limits and postpone their implementation. Are we hitting the new low in Europe now, which will bring the total distrust and disrespect to all EU government institutions? All North American readers should watch Europe very closely now. Which shoe will drop next? The ugly truth is that it seems that nobody of auto-makers can comply with any toxic emissions standards under the real driving conditions.
Latest news from Volkswagen has just moved us from DieselGate to a full blown AutoGate: It is not only NOx cancer hazard diesel emissions, but CO2 as well. It is not only Diesel, but Petrol as well and it is not only Volkswagen … Just wait for the new revelations to come and watch how Electric Cars are taking over in the largest auto market in the world in China first and then spread like a wild fire all over the world. Who will benefit and who will fade into oblivion? You can make your own decisions with the facts presented on my blog. Read more."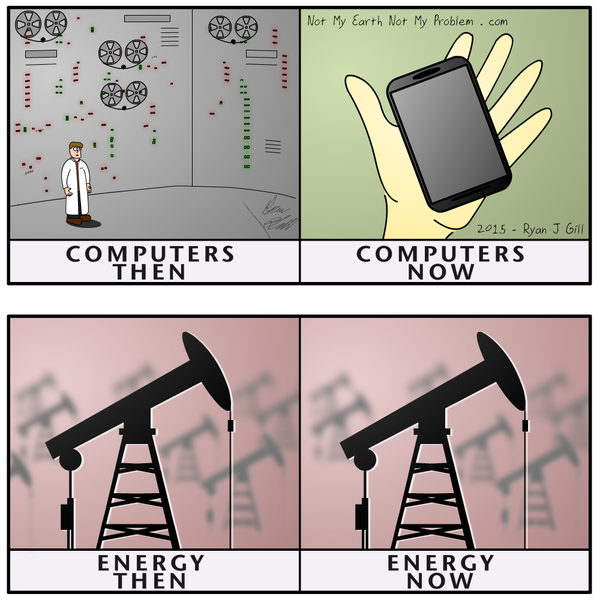 International Lithium Corp. Announces Private Placement.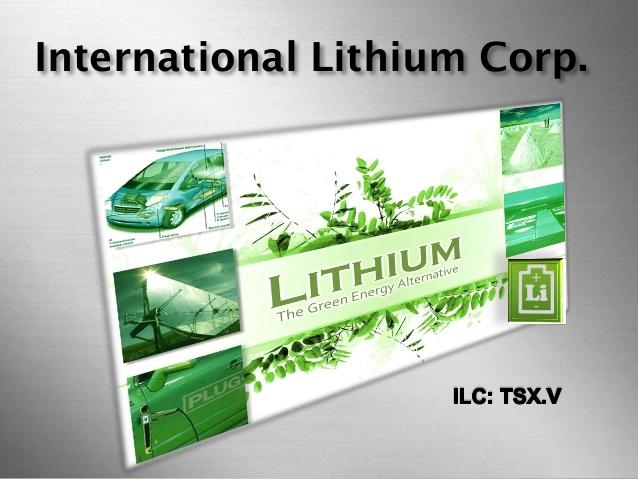 "All good things take time, care and patience. Lithium Technology is here and Energy rEVolution is coming next to you with GM Bolt and Tesla Model 3 igniting the mass market for electric cars. Slowly, but surely we are building our Vertically Integrated Lithium Business with Ganfeng Lithium with our J/V projects in Ireland and Argentina. Now it is time for Canada to shine and that wind for our sails I was talking last Fall about is coming. We have survived during the storm on the sand bank, now we know what to do when the tide is coming. I welcome all our new Partners to International Lithium, fasten your seatbelt, we are moving forward. Read more."
InsideEVs:
EDF Launches Energy Storage System In Illinois Using BYD Batteries.
EDF Renewable Energy announced in February the commercial start of operations for its first battery energy storage project in North America - specifically in McHenry County, Illinois (beginning December 20, 2015).
The 20 MW (22MVA) system (no MWh numbers detected) was supplied by BYD America. BYD delivered both the lithium-ion batteries and power electronics.
"The energy storage system, located in McHenry County, Illinois, added 40 megawatts (MW) of flexible capacity (20 MW nameplate) to the PJM Regional Transmission Organization (RTO) and will participate in both the regulation and capacity markets."
According to the press release, EDF Renewable Energy now has over 100 MW of ESS in development across North America, while EDF operates some 800 MWh worldwide (from long duration storage to frequency response).
"An EDF Company, recently spun out of EDF Research and Development, EDF Store and Forecast has developed control software that utilizes advanced forecasting tools to precisely predict solar and wind production either in concert or stand alone with energy storage. This technology allows rapid management of state of charge of the system to meet system critical applications for energy storage. EDF S&F adds value to this space and leverages over 800 MWh of batteries installed worldwide across a range of applications from long duration storage to frequency response. This combination of EDF companies brings the much needed strength and experience to the market as utilities are exploring the potential for energy storage."

"EDF Renewable Energy acquired 100% interest in the project late in the first quarter of 2015 from Chicago-based GlidePath Power; construction commenced in June 2015. The system is interconnected at the distribution level into Commonwealth Edison Company (ComED). The battery and power electronics were supplied by BYD America, consisting of 11 containerized units totaling 20 MW (22MVA) and is performing at expectation.

EDF Renewable Energy is one of the largest renewable energy developers in North America with 7.8 gigawatts of wind, solar, biomass, and biogas projects developed throughout the U.S., Canada, and Mexico."
Ryan Pfaff, Executive Vice President of EDF Renewable Energy said:
"EDF Renewable Energy is pleased to have reached commercial operation of our first battery energy storage system in the US, building upon the EDF Group's substantial experience with grid-connected batteries across multiple markets. Through the provision of fast-response frequency regulation services, battery-based energy storage can facilitate the cost-effective integration of intermittent, renewable energy resources into the grid, and is therefore highly complementary to our core renewable generation business."
Disclosure: I am/we are long TRRXF, ILHMF.