Vacuum Maker Dyson Appears To Be Developing An Electric Car After Buying Lithium Solid State Battery Technology.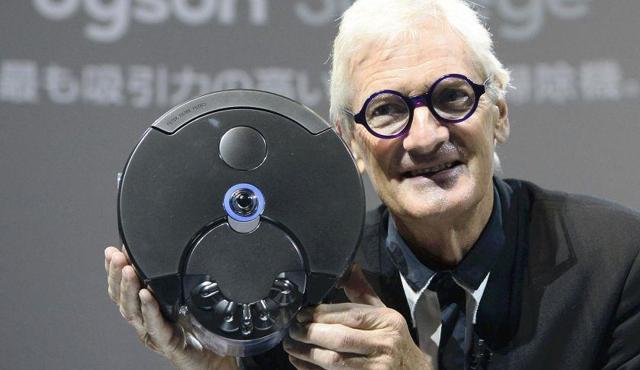 Fortune.
Our Energy rEvolution place is getting crowded with Elon Musk and Warren Buffett quietly adding billions by disrupting $12 Trillion Energy and Transportation business. Now Sir Dyson is breaking in. Lithium technology is making Electric Cars, Solar and Wind possible to be packaged together by Smart Grids and deliver the real energy security. Cheap Lithium Batteries change everything. Next step will be Lithium Solid State and after that Lithium-Air batteries. Why Lithium and why it means that all cars will be electric very soon is on the links below.
International Lithium Corp. Acquires High Grade Raleigh Lithium Project Near Mavis; Creates Upper Canada Lithium Pool a New Multiproject Initiative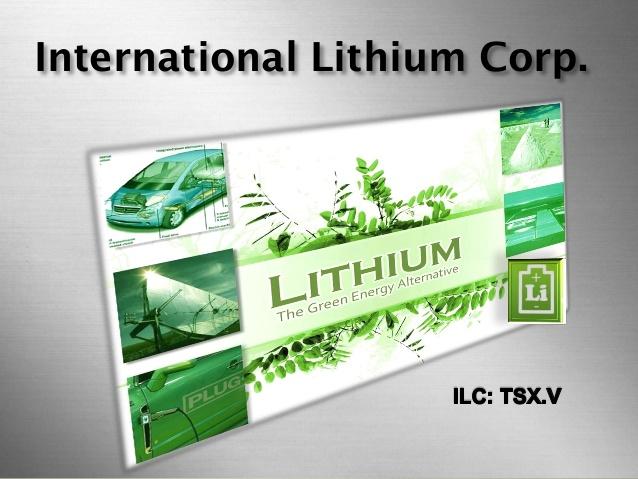 International Lithium Announces Closing of Private Placement, Advances Operations In North America.
International Lithium President, Kirill Klip comments "International Lithium is beginning a new phase of strategic developments through new potential acquisitions and strategic partnerships. The availability of affordable electric cars is almost here with models like GM's Bolt and Tesla's Model 3 coming into production this and next year. This will greatly increase the demand for lithium batteries in North America. Our new strategy recognizes this opportunity and we seek to meet the demand for lithium in North America's massive automotive markets. Together with Ganfeng Lithium we continue to advance our projects in Argentina and Ireland building on a vertically integrated lithium business in China, the centre of today's lithium industry where prices for the green energy metal are currently escalating. Newly formed alliances with companies like Pioneer Resources, will help us focus our expertise in recognising opportunities and building up a resource base, while minimising our capital outlay to advance the projects to build the secure supply of lithium for the North American market." Read more.
Lithium Solid State Race Against Oil: Dyson Challenges Tesla With $1.4 Billion Battery Tech Investment.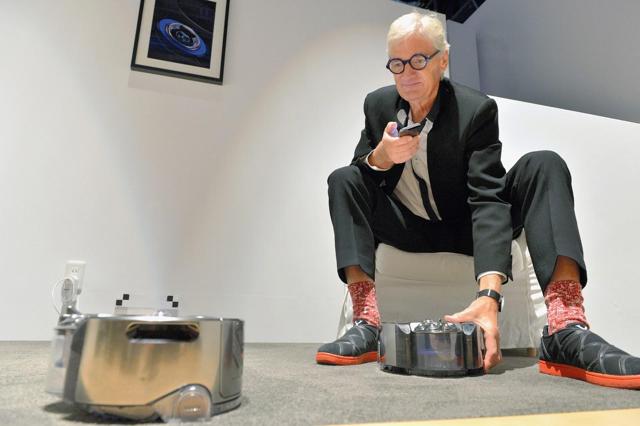 Sir James Dyson.
Bloomberg.
"Nobody is challenging Tesla with anything or racing in the "Solid State Lithium" - Bloomberg and myself are just getting your attention. People have totally forgotten how to read and that before investing and chasing Unicorns this is the first thing you have to do. Read. Read a lot and only sometimes invest. What is the real story here?
You are very lucky already if you can read and alive now, during the Next Industrial rEVolution. The World Is Just Before The INTERNET - In Energy Space. Everything else is below on the links: Why Lithium will power us for the Next 50 Years? What is Solid State Lithium and when is Lithium Air coming? And why Diesel and Petrol Cars will become obsolete in the next 15 years?
It could be all unrelated to your life pure scientific questions before you know that few billionaires are very quietly collecting more billions of dollars by disrupting $12 Trillion industries of Energy and Transportation. List is who is who in the business world: Elon Musk, Warren Buffett, Richard Branson and James Dyson.
On the link with Lithium-Air battery you can find the best videos about batteries, so that you can stop asking questions why Lithium and why it will power us for The Next Fifty Years and after that Robots. The most important questions will remain where are the Google, Apple and Facebook in this Lithium Universe? Read more."
International Lithium At Wentworth: Back Into The Future - The World Just Before The INTERNET.
Lithium-Air Battery Breakthrough Will Make Diesel And Petrol Cars Obsolete.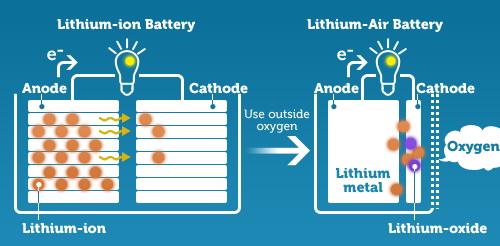 We have The Silicon Valley economics at work. Now three Trillion dollar industries are investing into research and development of Lithium Technology: Mobile Communications, Electric Cars and Energy Utility Storage. This Lithium-Air Battery has been known already for quite a while. Once it is commercialised - we will have the major breakthrough in energy density for the lithium batteries. Electric Cars will be able to go for more than 1,000 miles on a charge matching the diesel and petrol ICE cars. It is not really necessary for EVs with Tesla Superchargers network mushrooming all over the world, but it will hammer the last nail into the corrupted distortion of reality created by fossil fuels and auto industries.
And we even do not need it now to move fast forward. Next stage is LSS - Lithium Solid State Batteries like Sakti3 is developing - it was bought by Dyson this month. GM has invested in SSL with Sakti3 as well before it. I personally think that Elon Musk is working on Solid State Lithium Batteries at Tesla Gigafactory. It brings lithium battery cost down to $100 per kWh and doubles the energy density. Now lithium battery cost is around $350 per kWh at Tesla and it is going down, GM Bolt will have already $145 per kWh with LG Chem. It means that Tesla Model S 90 battery cost will be just $9k! Tesla Model 3 with 50 kWh lithium battery pack will be just $5k and range over 200 miles. Elon Musk is talking now about Models S and X with range over 500 miles in 2 years! All it means that we are approaching very fast the mass market stage for EVs.
Below is the best video presentation on the batteries for the future. All your questions are answered including: Why Lithium? Read more."
Forbes:
Vacuum Maker Dyson Appears To Be Developing An Electric Car
JUST LIKE APPLE, THE BRITISH VACUUM MAKER IS INVESTING HEAVILY IN BATTERY TECH.
British vacuum maker Dyson appears to be building an electric car at its headquarters in Wiltshire, according to a report in the Guardian.
The news follows Dyson's acquisition of battery startup Sakti3 late last year for $90 million. While Sakti3's first batteries will likely land in Dyson's cordless vacuums, Sakti3's batteries can also be used to power electric cars.
The Guardian's report cited a statement made by the British government on its website, which read: "The government is funding Dyson to develop a new battery electric vehicle at their headquarters in Malmesbury, Wiltshire. This will secure £174m of investment in the area, creating over 500 jobs, mostly in engineering."
Dyson, which was founded by inventor and entrepreneur Sir James Dyson, has said it plans to invest £1 billion (about $1.4 billion) into battery technology over the next five years. Dyson reportedly plans to build a large battery factory that could churn out Sakti3 batteries.
The next-generation of battery tech could help Dyson not just with making an electric car but also with its handheld cordless vacuums and other gadgets. Dyson's highly efficient motors, used in vacuums and other products, could also be used in electric vehicles.
Eight-year-old Sakti3 was founded by former University of Michigan engineering professor Ann Marie Sastry and developed what's called a "solid state" lithium-ion battery. The battery uses a solid material, rather than a liquid, making it potentially safer and less flammable.
Sakti3's battery is also high performance. A couple of years ago, the startup said if its batteries were used in an electric car, like a Tesla Model S, it could double the range. The battery cells Sakti3 had working in 2014 could create an electric car with a range of 480 miles, according to the company.
Sakti3 was a rare startup backed by Silicon Valley venture capitalists, that found an acquirer. The company's batteries are not yet used commercially.
Dyson appears to be focused on electric cars after a year of major growth in 2015, where sales of its vacuums soared in China and Europe. Last year revenue rose 26% to £1.7 billion, or about $2.4 billion, while profit grew by 19% to £448 million, or about $633 million."
Disclosure: I am/we are long TRRXF, ILHMF.